Millions of users now use Android, and it's the best mobile operating system right now. The major thing that makes Android different from its competitors is its massive app ecosystem.
Android has Google Play Store, where you can discover new apps and games. Google Play Store is pre-installed on most Android devices and usually works well. Most people know that Google Play Store is not the only app store for Android, but there isn't much information about other app stores.
List of Best Third-Party App Stores For Android
In this article, we have decided to share a list of the best third-party app stores you can use on your Android. With these app stores, you can download both games and apps. So, let's check out the best third-party app stores for Android.
1. Aurora Store
Aurora Store is one of your Android device's best third-party app stores. In addition, the app serves as a great Google Play Store alternative from where you can download apps and games for your Android smartphone.
Aurora Store is open-source and has an excellent design. Apart from downloading apps, Aurora Store can also update existing apps. Like the Play Store, you also get a dedicated section for 'Top Charts,' 'Editor's Choice,' and 'For You' on the Aurora Store.
2. Samsung Galaxy Store
If you are using a Samsung smartphone, you can use the Samsung Galaxy Store to download apps and games for your device.
Samsung Galaxy Store doesn't have as many apps as Google Play Store, but it has improved a lot over the years.
You can download & install almost all popular Android apps & games from the Samsung Galaxy Store. Also, Samsung Galaxy Store lets you download themes, icons, and wallpapers as well.
3. Amazon App Store
Amazon Appstore is probably the best Google Play Store alternative on the list. It's the default app store of Amazon Fire devices, and it has a variety of apps and games.
It's a full-fledged app that you can install on your device; however, due to some reason, it's not available on the Google Play Store.
You can get the App Store link from the Amazon website. The app store Amazon is well-optimized and covers every popular app category.
4. ApkPure
If you are searching for the best third-party app store for Android with a clean user interface, you need to give ApkPure a try. Guess what? ApkPure is right now the biggest competitor of the Play Store.
The great thing about ApkPure is that it hosts every app and game available on the Play Store. Not only that, but it also covers some useful app categories like modded apps, Xposed modules, etc.
5. APKUpdater
APKUpdater is not an app store, but it is of great use. This app is great for updating other apps installed on your devices. What makes APKUpdater more exciting and unique is that it sources downloads from multiple sources.
That means it collects the download links from other third-party sources. The app's user interface is excellent and doesn't spam you with unnecessary ads.
6. Aptoide
If you are searching for an app store to download apps not hosted on the Google Play Store, look no other than Aptoide. Aptoide is one of the leading third-party app stores available for Android.
With Aptoide, you can download popular apps like Facebook, YoWindow Weather, Fleksy, etc. Also, the app store hosts modded apk files or popular apps and games.
7. F-Droid
If you are searching for an open-source app store for Android to download verified apps, you need to download F-Droid. Every app and game listed on the F-Droid was manually verified by the publishers.
The files were clean of any malicious files. So, it's another best third-party app stores for Android that you can consider.
8. QooApp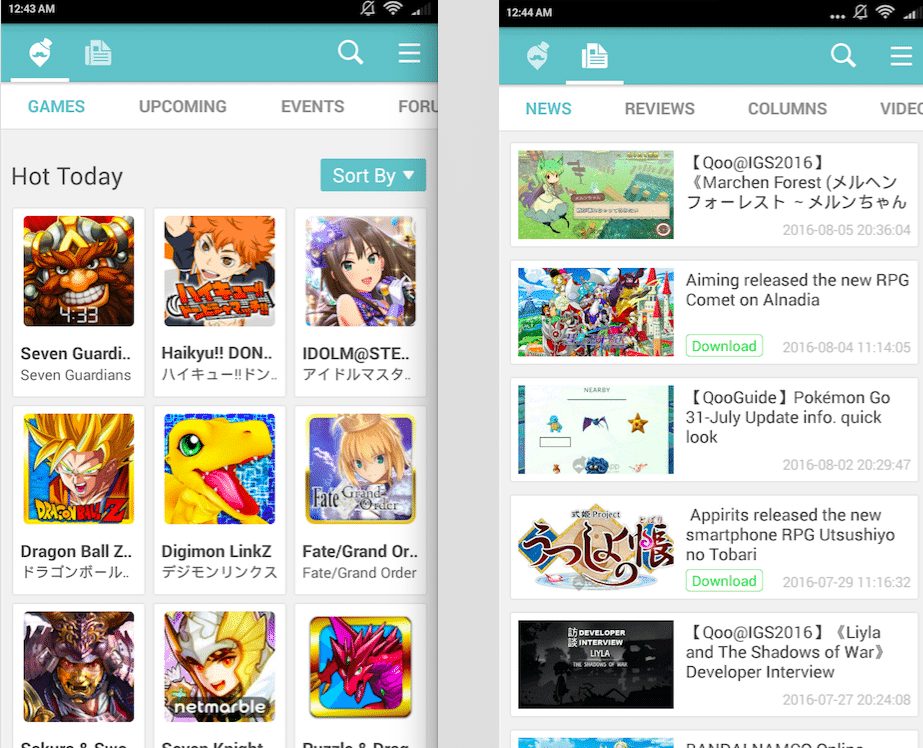 If you love to play Asian and Japanese games on your Android smartphone, then QooApp might be the best pick for you.
The app doesn't have an impressive UI, but the games' collection was quite good. So, QooApp is another best third-party app stores for Android that you can use today.
9. Yalp Store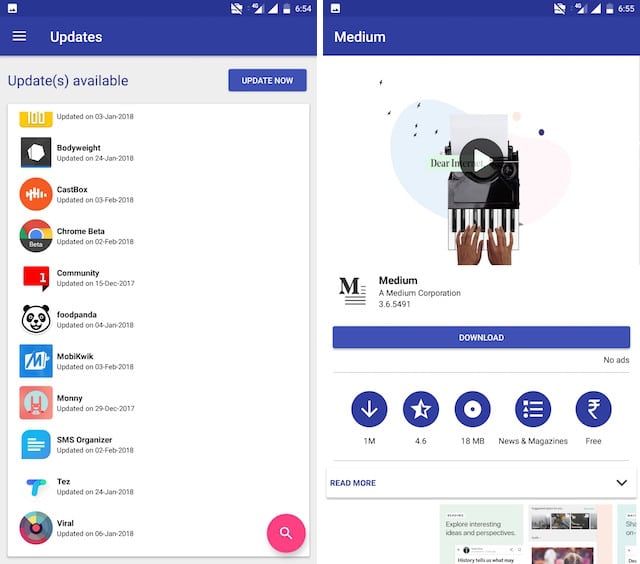 If you have been searching for a third-party app store that's lightweight and fast, then Yalp Store might be a perfect pick for you.
The app store's user interface looks a bit outdated, but it's very fast. In addition, Yalp Store has an additional section for root users to download Android root apps.
10. XDA-Developers
It is one of the most famous and most visited websites for Android users. On XDA-Developers, you can discover lots of modified apps and mods.
Many senior Android developers contribute to the platform, and it's mostly known for its root-only apps. So, if you have a rooted Android smartphone, XDA-Developers might be the best site to visit.
HumbleBundle is not the best App Store for Android, but you can still give it a try. It's not a full-fledged Android app store like Google Play, but it still has a decent amount of Android apps and games.
HumbleBundle doesn't have free Android apps and games, but you can get some amazing ones at cheap prices. You can take HumbleBundle as a pay-what-you-want service. It's also a platform that hosts games for Windows, Nintendo Switch, Mac, Linux, etc.
So, these are the ten best third-party app stores for Android users. I hope this article helped you! Please share it with your friends also. Also, if you know of other such apps, let us know in the comment box below.