The previous year, China's most popular video-sharing app Tiktok has run into some legal troubles in India. As a result, the high court had accused TikTik of 'encouraging pornography.'
In case, who don't know, TikTok is one of the best and most popular video-sharing apps with around 230 million users in India itself.
List of 10 Best TikTok Alternatives For Android & iOS
Therefore, in this article, we will share some of the best TikTok alternatives for Android and iOS. So, let's explore the list of best apps like TikTok.
1. Dubsmash
Dubsmash is an excellent app like TikTok, which is massively popular amongst the youngster. Guess what? Like TikTok, Dubsmash also allows users to dub movie dialogues into videos, create lip-sync videos, etc.
Although the app is not as popular as TikTok, Dubsmash has become the best platform for content creators after the ban. So, Dubsmash is the best TikTok alternative that you can consider.
2. YouTube Shorts
After the ban of TikTok, YouTube launched a new platform known as 'Shorts.' YouTube Shorts is a part of the YouTube app for Android and iOS.
On YouTube Shorts, you can discover TikTok-type short videos. However, compared to TikTok, YouTube Shorts has significantly less content.
3. Instagram Reels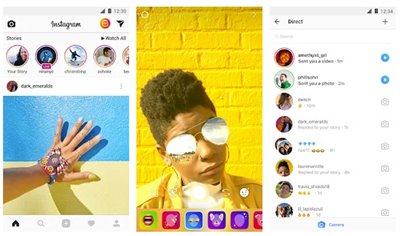 Well, Instagram Reels is the best TikTok alternative right now. Just like YouTube Shorts, Instagram Reels was introduced after the ban of TikTok.
Since Instagram is a photo & video sharing platform, it had managed to grab TikTok users quickly. You can discover thousands of short video content on Instagram Reels.
4. Funimate
Guess what? Funimate is one of the best video editor & video maker app available for both Android & iOS devices. The great thing about Funimate is that it now has over 25 million users, and it's the best TikTok alternative that you can use right now.
The app allows users to transform their everyday moments into something creative and cool. With Funimate, you can create lip-sync videos, slow-motion videos, musical videos, etc.
5. Triller
Triller is another best social video platform on the list, which could be the best platform for video creators. It's a community where you can show your talent to the world, much like TikTok.
Triller can be used to create professional look videos in just a few minutes. What's more interesting is that Triller offers users more than 100 filters to personalize their videos.
6. Facebook Watch
Facebook Watch is another short video platform that is much similar to TikTok. To use Facebook Watch, you need to install the Facebook App on your Android & iOS Device.
The platform allows you to upload or view shorter video clips uploaded by other Facebook users.
7. Roposo
Roposo is an Indian Short Video app from where you can watch, download, and share snacky videos. Just like TikTok, Roposo also allows you to create slow-mo and time-lapse videos. Also, you can make use of other features like Face filters, natural light effects, etc., while creating a video.
8. Lomotif
Lomotif is another best TikTok alternative on the list which is heavily popular amongst iOS users. Well, the app is also available on the Google Play Store, and it's slowly gaining popularity. If we talk about the features, Lomotif also allows users to edit videos like trim, merge, duplicate, etc.
Not just that, but Lomotif also allows provides users multiple text fonts, filters, effects, etc. However, Lomotif doesn't have any payment system, so it can be used only to view and share video content.
9. Firework
Firework is one of the new video social networking platforms where you can create and share short videos. Just like all other TikTok alternatives, Firework also allows users to create slow-motion, lip-sync, etc.
Not just that, but Firework also offers users plenty of video effects that can transform your videos. One of the essential things about Firework is that it focuses on quality instead of quantity, which is why it's slowly becoming popular amongst users.
10. BIGO LIVE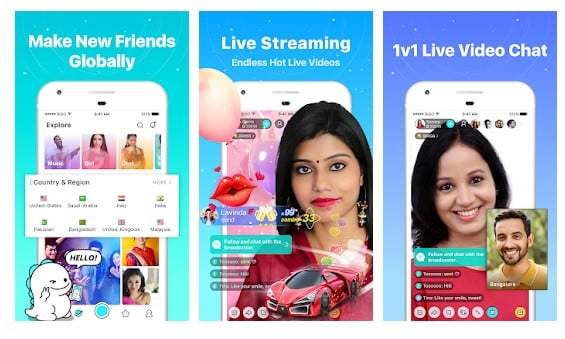 BIGO LIVE is another best video streaming social network on the list, but it's slightly different than all others listed in the article. On BIGO LIVE, you don't need to upload the video because it allows you to live-stream your special moments.
The app is profoundly popular amongst users because it helps them to connect with their friends or fans. Apart from that, BIGO LIVE also allows users to make live video chats and video calls.
Download: iOS
So, these are the ten best TikTok alternatives that you can use today. If you know of any other such app, let us know in the comment box below. I hope this article helped you! Please share it with your friends also.