Well, Android is right now the most popular mobile operating system out there. Compared to every other mobile operating system, Android provides users with far more features and customization options. Another plus point of Android is its massive app ecosystem.
Sure, your Android phone comes with useful tools like Calculator, Flashlight, Timer, Alarm clock, etc. However, there are more usable, useful apps available on the Google Play Store.
You can do a whole bunch of stuff with Android by using the tools and utility apps. This article will share a list of the best Android tools and utility apps.
List of Best Free Tools & Utility Apps For Android
These apps would help you get more practical utility from your Android device. So, let's check out the list of best Android tools and utility apps.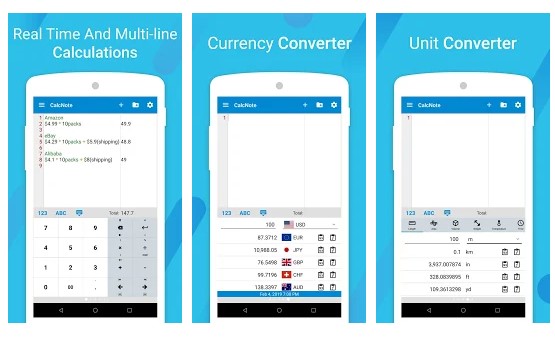 Well, it's one of the best and new generation calculator apps available for Android smartphones. The calculator app for Android works like a spreadsheet, but it's much more comfortable and straightforward to use. You need to type an expression, and the app will show you the answer instantly.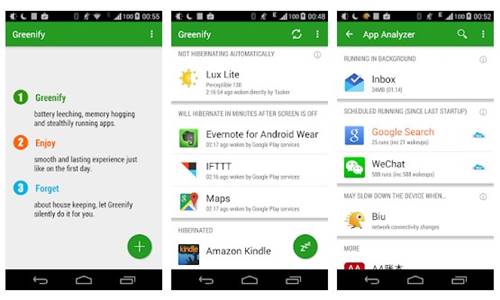 Greenify is a handy app that every Android user should USE. On the surface, it's just a simple battery saver app, but from the inside, it's a lot more powerful than an ordinary battery-saving app.
Greenify analyzes and identifies the misbehaving apps and puts them into hibernation mode to save your battery life. The app automatically exists the hibernation mode once you actively use them.
Although the app works fine on non-rooted devices, you can unlock some advanced features by providing root access to the Greenify.
All-In-One Toolbox brings a set of tools designed to improve your Android device's performance. With All-In-One Toolbox, you get some of the much-needed tools such as junk cleaner, memory optimizer, battery optimizer, duplicate cleaner, and more.
You can even use All-In-One Toolbox to view your phone's storage status, access the files, manage apps, and check the system hardware configuration.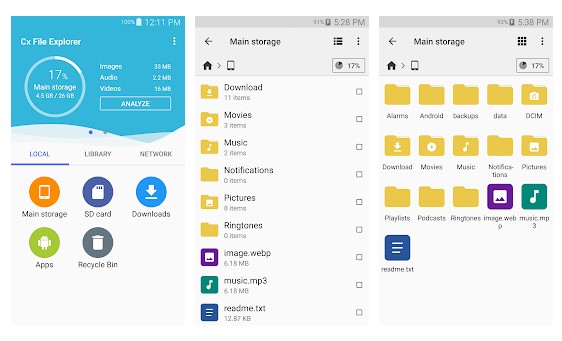 Usually, the default file manager app for Android works pretty well in managing files, but if you are looking for an advanced file manager app, you need to give Cx File Explorer a try. Cx File Explorer is a full-fledged file manager app for Android that comes with a user-friendly UI.
You can use the app to browse, move, copy, compress, extract, delete, and share files between the internet and external storage. The file manager app can also access files stored on remote or shared storage like FTP, FTPS, SFTP, SMB, etc.
There's a standalone app for Google Assistant available on the Google Play Store. With Google Assistant, you can command your Android to do almost anything.
For example, you can ask Google Assistant to control your smart lights, speak the latest news, etc. Not only that, but Google Assistant can also set alarms, send messages, make calls, etc.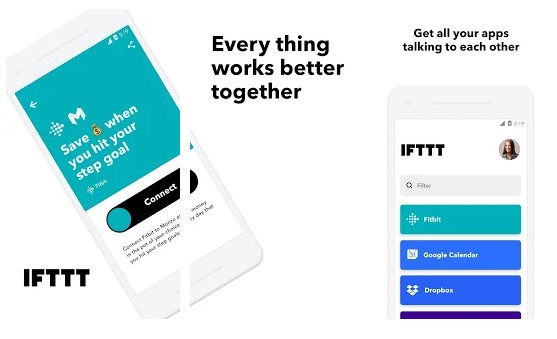 IFTTT is a full-fledged Android automation app that allows you to make connections between other apps. With IFTTT, you can connect your favorite apps, services, and devices to create seamless experiences.
For example, you can automatically set IFTTT to upload the photos to cloud storage or share it on Instagram. There are thousands of actions that you put on IFTTT.
If you are searching for a perfect VPN app to hide your IP Address, ProtonVPN might be the best pick. The great thing about ProtonVPN is that it follows a strict no-log policy.
That means it doesn't save your browsing activity while you are connected to the VPN server. Apart from that, it's free and offers unlimited VPN bandwidth.
If you have a wifi connection and are looking for ways to optimize your channel, then the wifi Analyzer might be the best app. The Android app helps you to get rid of clogged wifi channels.
By eliminating clogged wifi channels, it leads to better wifi performance. The app is free to download, and it doesn't have any in-app purchases.
Want to find out who is connected to your WiFi network? or if someone is stealing your WiFi bandwidth without your permission? If yes, you need to install Fing – Network Tools. It's an app that brings a set of tools to manage your WiFi network.
Fing – Network Tools is mainly used to find other devices connected to the WiFi. It can effectively scan your WiFi network and tell you about the connected devices and a few additional information.
It's one of the useful Android tools from Google that you can have on your smartphone. The tool becomes useful when your phone is lost or stolen.
It lets you ping the location of the stolen device on Google Maps. Apart from that, it also enables you to lock your device, erase data, and show a notification on the stolen device.
So, these are the best tools & utility apps for Android smartphones. You should use these apps to make the most out of your Android device. If you want to suggest any other tools & utility apps for Android, let us know in the comment box below.