If you are looking for a game for your Windows PC, let me clarify that there are many games available that you can download and play on your PC, but the fact is that it will always be better to know about the best ones.
Hence, we have created a list to show you the best PC games. However, we will continue updating the list constantly, but for the moment, here you have the essential ones if you consider yourself a real gamer.
List of 10 Best Best PC Games You Should Play
Here, you will find games of all genres, from the ubiquitous battle royale to more classic shooters, from MOBA-type games to driving simulators, from collectible card games to adventure games and open world or RPGs. Isn't it lots of variety!!! So you can find what you are looking for. So, now without wasting time, let's explore the list we have mentioned below.
DmC
We all know very well about Devil May Cry; it is an action-adventure video game that delighted our childhood with many action adventures. It was developed by "Ninja Theory" and published by "Capcom" for the most popular gaming platforms, the PlayStation 3, Xbox 360, and the tech giant Microsoft's Windows.
While apart from all these things, the fact is that it is a remake version of the Devil May Cry series, in which the game's story focuses on the player character Dante.
Metro Exodus
Metro Exodus is a powerful videogame based on the bestselling novels of Dmitry Glukhovsky. It is a first-person shooter game, once again betting on a very careful post-apocalyptic setting, mixing distressing, claustrophobic, and dark places with much more open sections.
Hence, betting more on daylight, Metro Exodus is a spectacular bet for its creator, with the usual selection of creatures and dangerous mutants to shoot down with weapons.
PUBG
It is one of the most played and well-known battle royale games, with a more serious military-type design and environment. So, apart from the mobile devices, there is a PC-specific version of PUBG and a free version that is the mobile version launched by an emulator.
It is ideal for all who consider Fortnite, where the characters, weapons, and scenarios are recreated with fidelity to transport us directly to the battlefield with a cartoony environment.
PES 19 (Pro Evolution Soccer 2019)
PES is the second football game that is always recommended, and it will not change this year. As if you bet on it, you will find a complete release that has improved a lot compared to the previous versions.
Fortnite
In recent times the genre of video games that have had the most success is the battle royale; yes, in battle royale games, we must compete in a limited scenario and with a little time against dozens of enemies, all against all. Among those who have left, Fortnite is possibly the most popular one available in the market.
Tom Clancy's The Division 2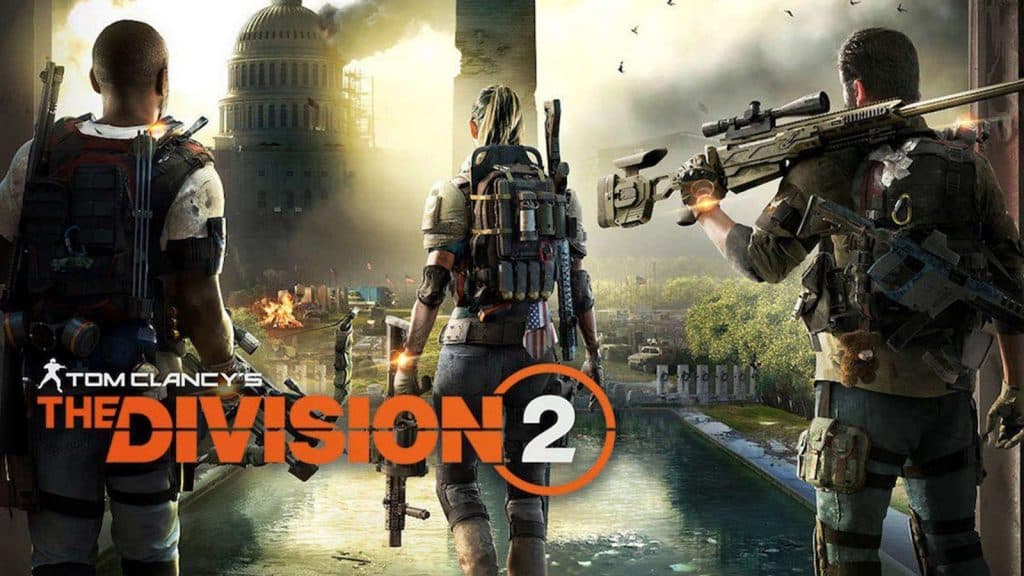 Tom Clancy's The Division 2 is one of the most popular games available in the market, and not only that even it is available for all the major gaming platforms. As this is Ubisoft's "sequel" to the original one released a few years ago, many users feared it was a Destiny in the third person with a more realistic setting.
However, Tom Clancy's The Division 2 itself has managed to maintain the mechanics of the original one but shows that Ubisoft has learned from the shortcomings and mistakes of the original one and now offers a looter shooter that will give us dozens of hours of fun and not only that even it knows how to reinvent itself when we reach certain levels to have more equipment and fight against more and tougher opponents.
Days Gone
Days Gone is one of the exclusives, as it points out ways, and it is a game that reminds us, by setting, The Last of Us and the series Sons of Anarchy or The Walking Dead. As you can already imagine what it is about, from those references.
The world is gone, and we are motorists who must find the best way to survive in a world full of enemies, humans, and zombies.
Forza Horizon 5
Forza Horizon 5 is still new, and it's one of the most addictive games you can play on your PC. The game is available for Xbox Series X/S, Xbox One Consoles, and Windows PCs.
It's a very high-end PC game that requires a powerful graphics card and a capable processor to run. It's an open-world racing game known for its addictive gameplay and impressive visuals.
Apex Legends
Apex Legends is the latest member of the club of battle royale games and is simply based on the universe of Titanfall, a well-known shooting game developed by Electronic Arts in the past.
While Apex Legends changes habitual dynamics in fun, here, for example, we can play in teams of 3 players, and each selectable character has its own characteristics.
GTA V
It is impossible that a game like Grand Theft Auto is not on our list. The whole saga is a masterpiece, but certainly, GTA V managed to take the cake. After a long time, it's still one of my favorite games, which is powered especially by the online modes.
It is an open-world game with some missions to accomplish, but you can dedicate yourself exclusively to generating upsetting and doing evil. So, in this well-known open-world game, you can do whatever you want, good or bad.
So, what do you think about this? Share all your views and thoughts in the comment section below. And if you liked this post, do not forget to share this post with your friends and family.