Over the years, cloud storage services have been the best way to protect ourselves from data loss. For example, when your hard drive crashes or when you accidentally delete your important files, you have no options to get the lost data.
However, if you have all your important data stored on cloud services, you can quickly get them back. So, it becomes essential to use online backup or cloud storage services to store the most important files.
The problem with cloud storage services is that there are too many of them. Sometimes, users might get confused while picking the best cloud storage option. So, to simplify the search process, we have compiled a list of the best cloud storage services for you.
12 Best Cloud File Storage and Backup Services
Below, we have shared the list of the best cloud storage services with free and premium plans. So, let's check out the best cloud storage services.
Google's product is installed in nearly all Androids and Chromebooks. Thus, it is an easy choice for those who already use the company's other services.
In addition, Google Drive has significant storage space, automatically syncs photos, has quick options for sharing files, and tools to edit documents (texts, spreadsheets, and presentations).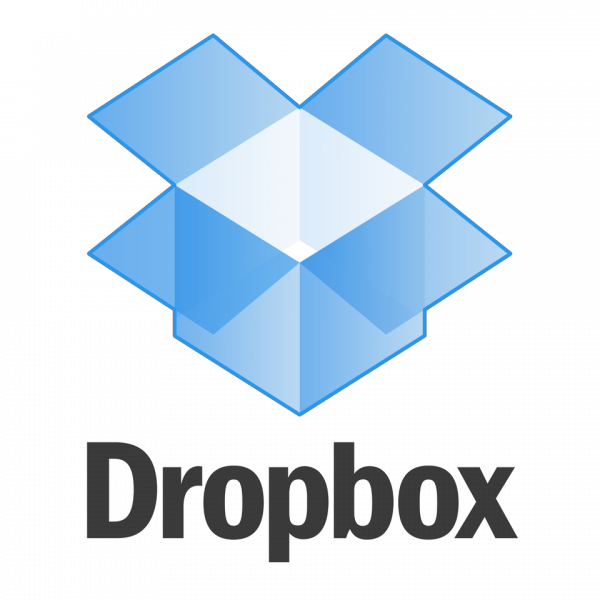 DropBox is one of the most successful and offers 2GB to store your files for free. Your backup is done automatically and synced across all devices.
The program is handy and works on Windows, Mac, Linux, iPad, iPhone, Android, and BlackBerry. It comes up with the security of AES 256-bit encryption and file recovery options.
The Apple service is exclusive to users of Apple products. iCloud saves nearly all of your data, like contacts, calendars, pictures, or other documents, on the servers of Apple.
By default, iCloud comes with 5GB of free storage, and you can add more storage anytime by purchasing a premium plan.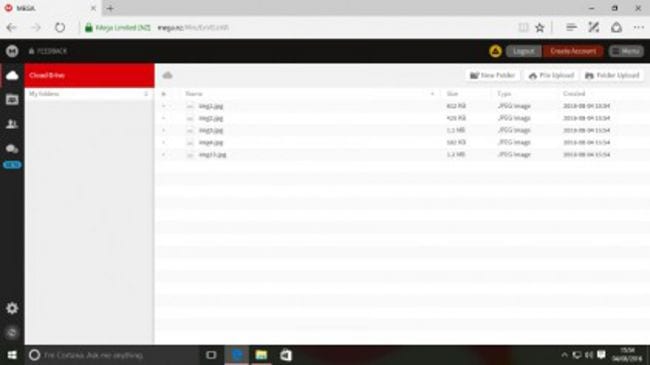 Well, this is one of the popular cloud storage services with an easy-to-use UI. The web interface of Mega features a drag-and-drop interface where you can upload and share files.
According to the company, all the data stored in its cloud is protected and encrypted on your device before reaching the server. In addition, it offers 20GB of storage space for free.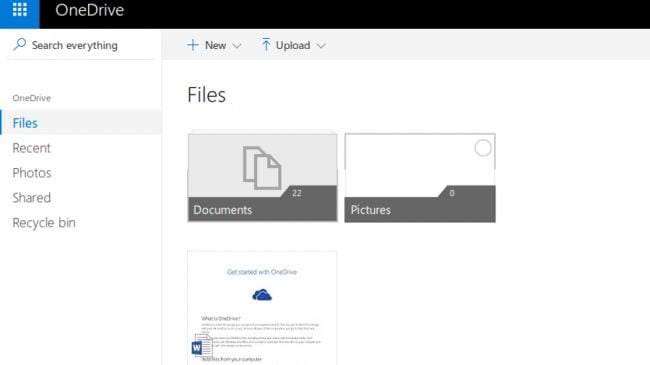 Onedrive is now a part of Microsoft's latest Windows 10 operating system. If you have a newly installed Windows 10, you will find OneDrive integrated. Various Microsoft apps can integrate with OneDrive to sync data across devices.
OneDrive also has apps for iOS and Android, and it's one of the popular cloud storage services you can use. It gives 5GB of cloud storage for free; after that, you must purchase the service.
The best thing about Box is that it provides users with 10GB of free data storage. It also has several premium packages, but the free one seems to be sufficient for basic use.
Box has support for Google Docs, Microsoft Office 365, etc. It's one of the popular cloud storage services you can use today.
Backblaze is another best cloud file storage service on the list, providing users with many features. The most notable thing about Backblaze is its pricing and features.
The packages start at just $5 months, allowing users to store unlimited files. Not only that, but Backblaze also supports previewing images before restoring and offline restoration.
Carbonite is another best cloud storage service on the list that offers users many features. If you are looking for easy-to-use, reliable, and fully automated cloud storage services, then Carbonite might be the perfect pick.
The pricing of Carbonite is also pretty attractive. The packages start at $6 per month. Under the $6 per month plan, you can back up unlimited data.
As we all know, cloud storage services usually focus on different categories like speed, security, and user experience. Guess what? Tresorit stands out in all sections.
Tresorit is a secure cloud file storage you can use today because it employs 24/7 security, surveillance, and biometric scanning. However, Tresorit is not a free service; the cheapest one starts at $10.42.
Livedrive is another best cloud storage services on the list, which has quite a few exciting features like unlimited space to backup files, an easy-to-use interface, etc. Some key features of Livedrive include zero-knowledge encryption and two-factor authentication.
Like Tresorit, Livedrive is a premium cloud file storage service with a monthly plan starting at $8.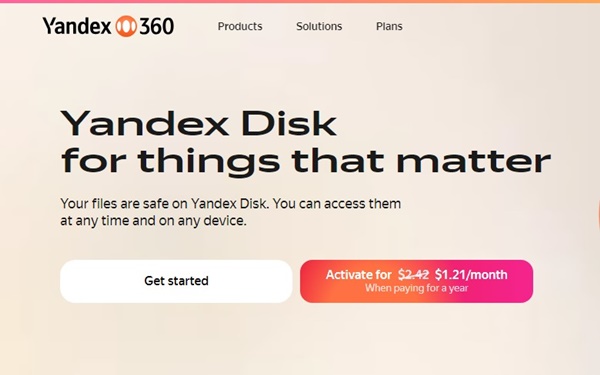 Yandex, the Russian Company, has a cloud storage service called Yandex Disk. Like every cloud storage service provider, Yandex Disk gives 5GB of free cloud storage to everyone who creates a new account.
Yandex Disk is less popular than other cloud storage & backup options, but it offers some useful features. It also has a few Google Drive type features like public and private folders.
It also supports file sharing, importing photos via social networks, bulk downloads, etc.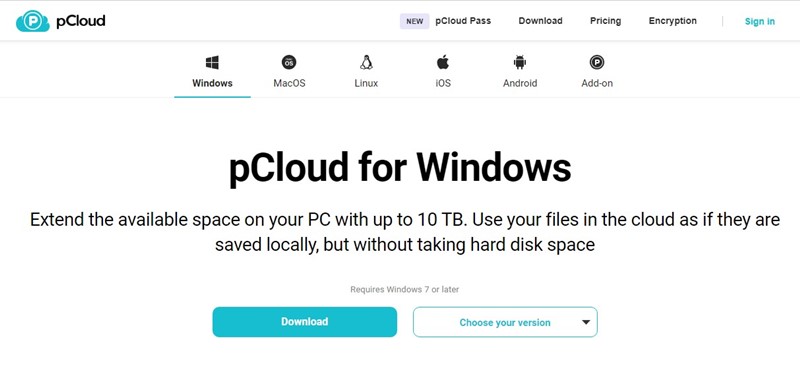 pCloud is another great cloud file storage & backup option on the list. It provides more free storage than most services listed here.
With every free account, pCloud offers 10GB of cloud storage space. You can use that storage space to save your important files & folders as a backup.
The service also supports file-sharing features, but the free account lacks file-sharing security.
So, these are the best cloud file storage services you can use today. Let us know in the comment box below if you know of other services. I hope this article helped you! Please share it with your friends also.