Fields like security research, ethical hacking, etc., were supposed to flourish shortly. And today, many youths want to learn ethical hacking.
However, learning ethical hacking is not an easy task, and it can't be mastered overnight. Some users purchase online courses or join a training program to learn ethical hacking.
There are plenty of websites available on the internet which can help you learn ethical hacking in a short time. So, in this article, we have decided to share a list of the best websites that share tutorials or guides on ethical hacking.
20 Best Websites To Learn Ethical Hacking (2022)
On these websites, you can discover several valuable articles or courses on ethical hacking and security. So, let's explore the list of best websites to learn ethical hacking.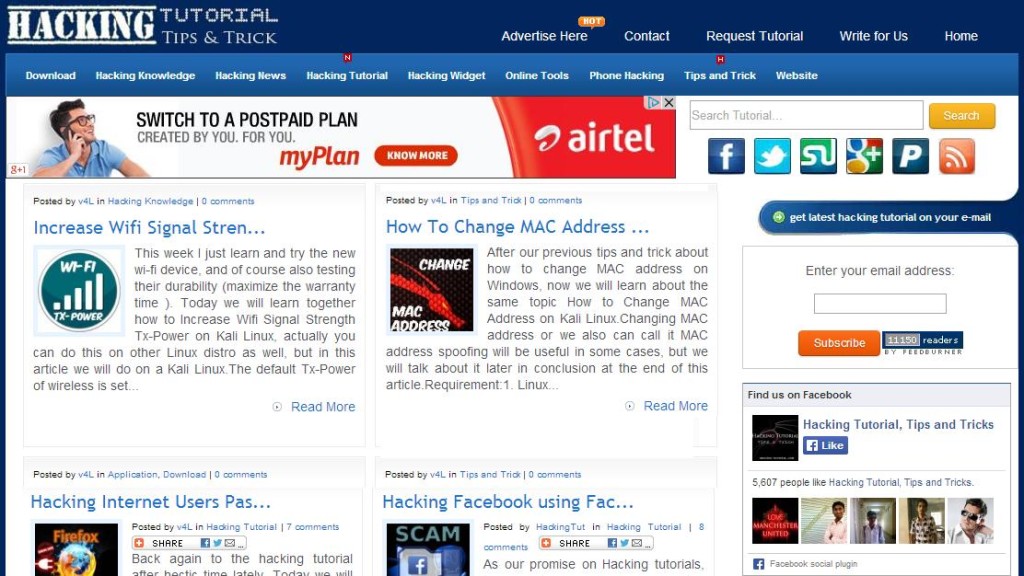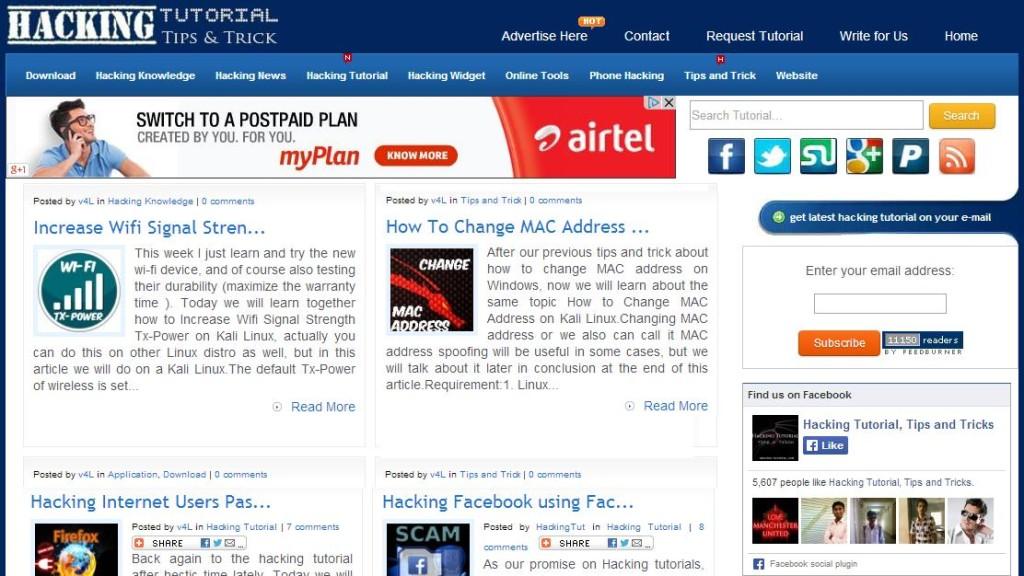 Well, Hacking Tutorial is one of the best and top-rated websites on the list which explains vulnerabilities. You will find several articles on vulnerabilities found in software. Not only that, but the site also lets you download tutorials in PDF format for offline viewing.
The site's user interface is well-designed, and it's one of the valuable resources for learning Ethical hacking.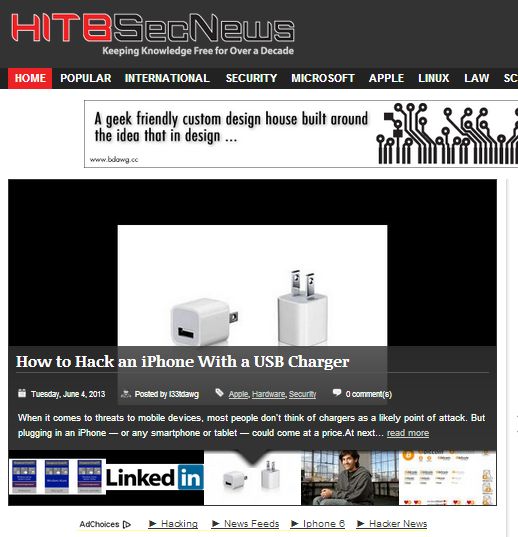 It is the second Best Website To Learn Ethical Hacking. This site has hanged significantly through the years, and it is rebranded as HITB, and the area is completely transformed into what looks like a WordPress-based platform.
Also, Hack In The Box still focuses on security and ethical hacking from past years.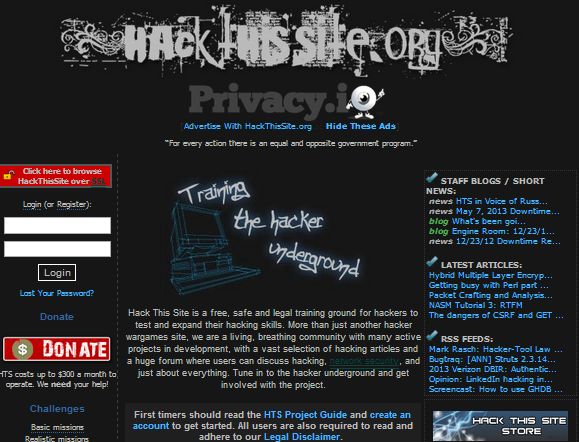 If you have little knowledge of the ethical hacking field and searching for resources to expand your hacking skills, then you need to visit this site.
It's a community of ethical hackers where you can find or share details of your findings. If you have any doubts, then you can directly ask the community.
This is one of the largest communities and forums for hacking on the internet and also the best site to learn to hack.
Also, this community likely has the skills and knowledge to answer any programming question you could have on it or outside it. All the tutorials are very sharply explained on this website.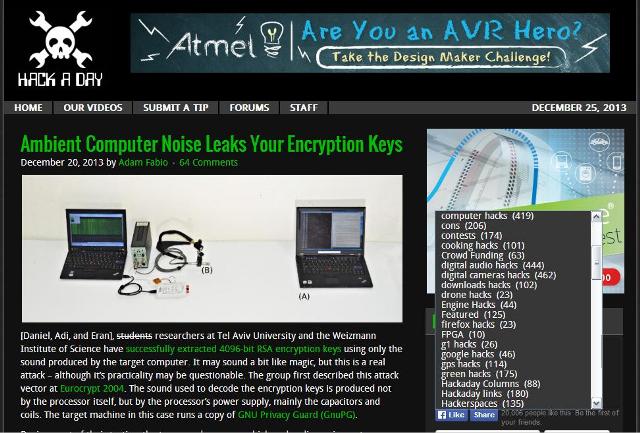 As the name indicates, Hack a day is another best site to learn ethical hacking on the internet. This website offers a great library of information for anyone looking for specific categories like cell phones, GPS or digital cameras, and much more.
The site has a dark mode interface which looks reasonable. Overall, it's a valuable resource to learn ethical hacking online.
The International Council of E-Commerce Consultants (EC-Council) is a member-based organization that certifies individuals in various e-business and information security skills.
International Council of E-Commerce Consultants, also known as the EC-Council, is the world's largest cybersecurity technical certification body.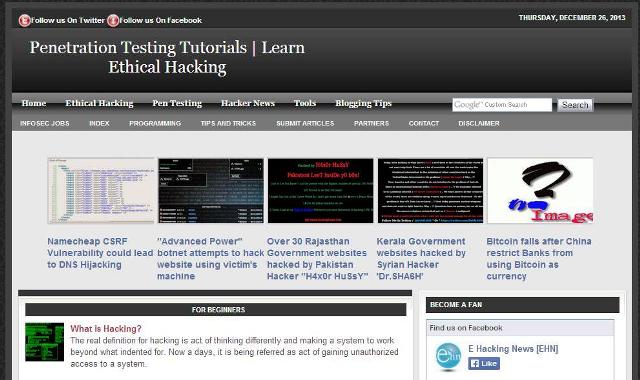 You must visit this site if you are searching for a website to learn ethical hacking from scratch. It's one of the best sites on the list from where you can learn ethical hacking and penetration testing.
The site has lots of articles that would help you learn something new.
It is a great place to start learning to hack. Here, you can also set up your pentest/hacking lab. The free guide delivered to your email will show you how to start and set up your lab today.
Well, MetaSploit is one of the world's most popular Penetration Testing software, which has helped many organizations improve their security.
The Metasploit blog will be a great place to start. Get access to information, free tools, tutorials, and more. So, MetaSploit is another best site to learn to hack.
This website is focused on security tools that are available in the market. It provides a tutorial on how to protect from network security breaches.
The list is updated very often. This website also details the listed security tools, features, and reviews.
This is not a hacking website where you can find many security-related articles. However, our report reveals many security websites, resources, and software that could help you learn ethical hacking. You can find lots of information in the related article.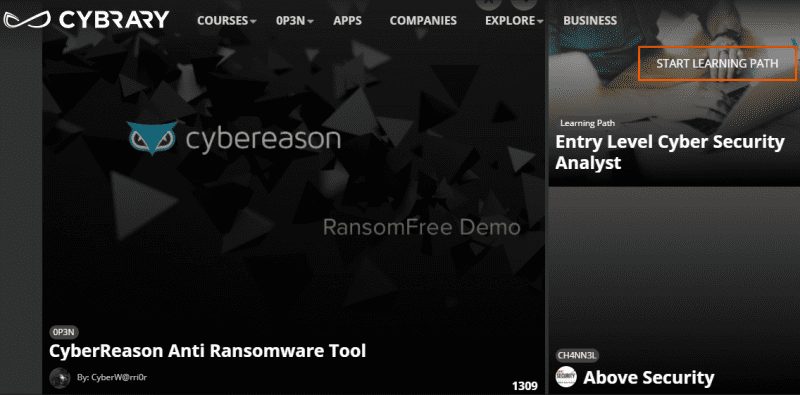 It is a website that was launched on January 13, 2015. The main goal of this website is to provide tutorials on how to get started with various security tools.
The best thing is Cybrary provides a video tutorial on Ethical hacking, which describes everything needed to become a good ethical hacker.
If you prefer a video platform to learn ethical hacking, you could find Security Tube the best. This website provides videos for ethical hacking and information security. You can even learn about basic penetration testing.
14. X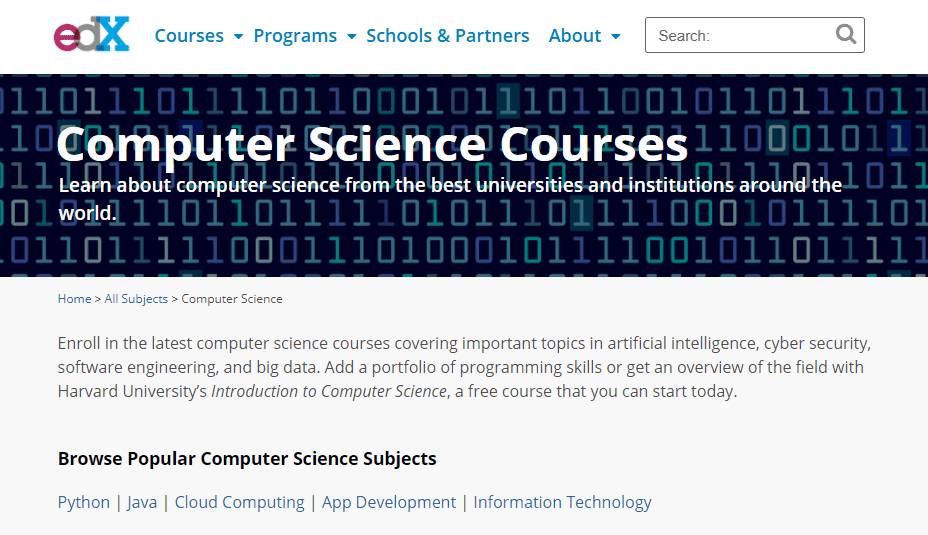 With EDX, you can enroll in the latest computer science courses covering essential topics in artificial intelligence, cybersecurity, software engineering, and big data. Users can freely Signup and enroll in the class.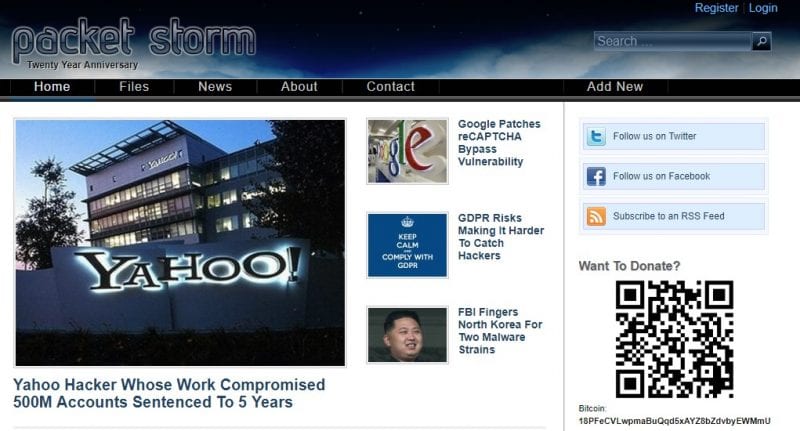 This is another best websites you can visit if you want to learn about ethical hacking. The website contains many tutorials, how-to guides, etc., related to security, software exploits, and hacking. So, this is another best websites that you can bookmark if you want to learn ethical hacking.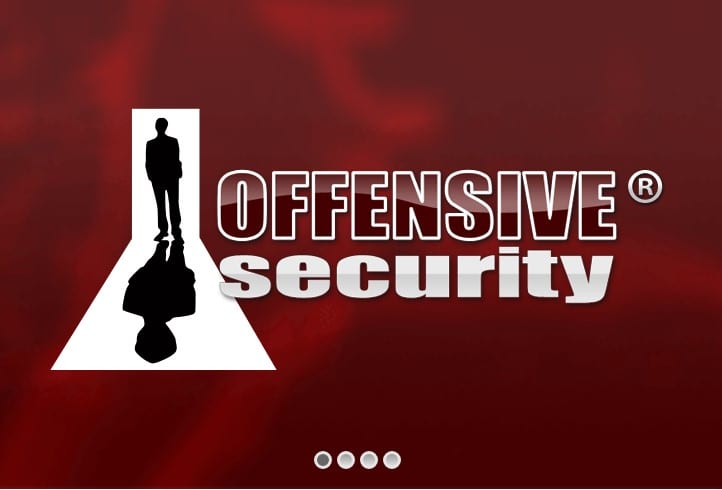 This is one of the most recommended and popular websites where you can learn ethical hacking.
The site hosts many live courses, in-house training programs, and online courses to help existing or newcomers learn more about security and ethical hacking.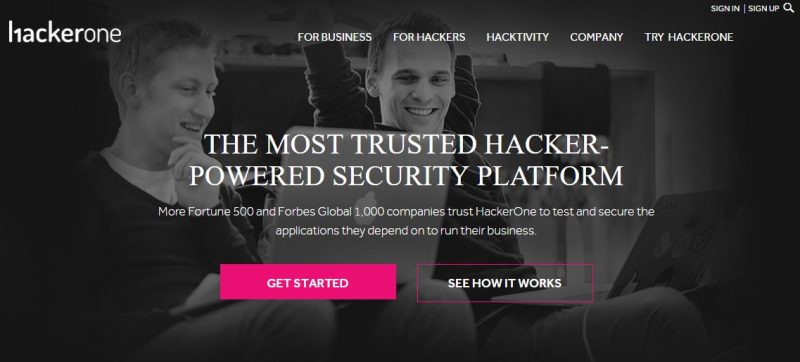 Hackerone is one of the best and most visited websites to learn ethical hacking. The site has many free online courses that can help you understand ethical hacking.
Apart from that, the site also helps newcomers to step into the security world. So, Hacker one is the best site that you can visit today.
Well, Lynda is one of the best sources to learn anything new. So, if you want to become an ethical hacker, you can opt for this course from Lynda.
This is a premium course, but you can access it for free. So, the system can help you to learn how to perform penetration testing and can help you to gain the required knowledge.
If you are interested in the different techniques used by hackers, then Simple Learn's Ethical Hacker-Version 10 course might be the best one for you. The course will help you to learn about different types of viruses, reverse engineering, etc.
Apart from that, the course can also help you to master network packet analysis, malware threats, penetration testing, etc.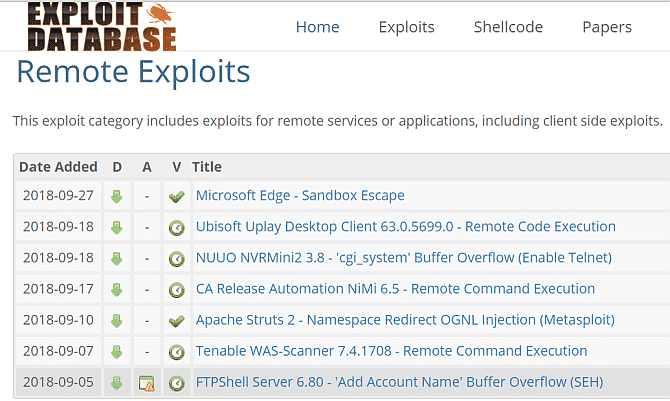 It doesn't matter if you are willing to become a white hat or black hat hacker; exploiting data has essential and valuable tools for all your needs. You need to look at the papers section on Exploit Database to gain practical knowledge.
So above are the Best Website To Learn about Ethical Hacking. I hope this article helped you! Please share it with your friends also. If you know of other such resources to learn ethical hacking, let us know in the comments below.