Let's admit, in the internet world, nothing is private and fully secure. If everything is secure, why would one need a VPN app or an antivirus solution to protect their device? It doesn't matter how trustable a tech company is; they will track you somehow.
Do you know that popular tech companies like Google, Facebook, etc., also track your activity? They do it through web trackers. Although popular companies track you to improve their services, some track it for evil purposes.
Security experts recommend using VPN apps, anonymous browsers, ad-blockers, security solutions, and more to avoid web trackers. However, what if you can't afford to have all such things in one place? The answer is Tor Browser.
What is Tor Browser?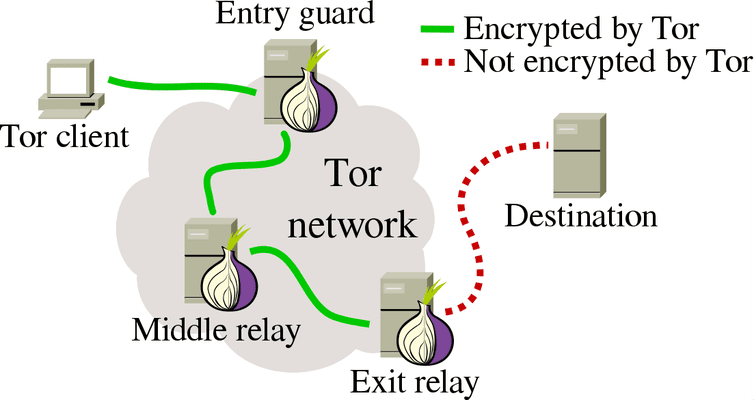 Before understanding Tor Browser, you first need to know about Tor. Tor, or The Onion Router, is a computer network run by volunteers worldwide.
Each of the volunteers runs a relay. Relay is just a computer that runs the software, allowing users worldwide to connect via the Tor Network.
In simple words, before connecting you to the web, the Tor network connects you to several relays, which ultimately deletes all your footprints and makes you anonymous.
Although setting up Tor is a complicated process, it's one of the most secure web browsers you can use on your computer. It encrypts your web traffic and eliminates many web trackers, ads, and more.
Tor Browser Download for PC Latest Version
Now that you know Tor Browser, you might want to install it on your computer. Please note that Tor Browser is completely free to download & use. That means you can download it from its official website.
However, if you want to install Tor Browser on any other system, it's best to use the Tor Browser Offline Installer. Below, we have shared the latest download links of Tor Browser for PC.
How to Install Tor Browser?
Tor Browser is not a usual web browser. If you are using Tor to unblock blocked sites, you must set up a proxy. You can find many tutorials on YouTube regarding setting up a Tor browser. For basic installation, follow the steps we have shared below.
1. Download & install the latest Tor browser offline installer file from the download link we have shared.
2. Once downloaded, double-click on the Tor installer file.
3. Now, you will be asked to select your language. Pick your language and click on Ok.
4. Now select the destination folder and click on Install.
5. You must wait until the Tor browser installs on your device. Once installed, open the Tor browser from the desktop shortcut or the Start Menu.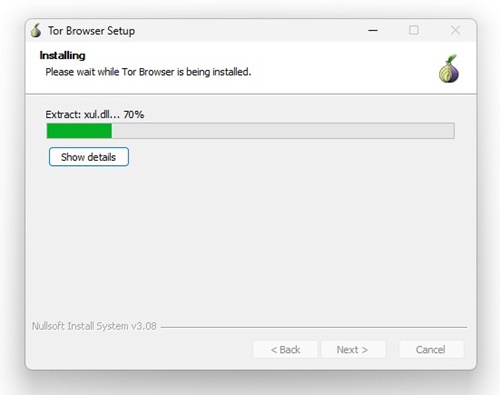 6. On the connect to Tor screen, if you want to configure your connection, click on Configure Connection and make the changes. Or else, click on the Connect button.
7. Now, wait for the Tor browser to establish a connection between your device and over the Tor network.
8. Once done, you will be able to use the Tor browser.
That's it! This is how you can install Tor browser on your Windows computer.
Features of Tor Browser
Now that you are aware of Tor Browser, it's time to know some of the best features of the web browser. Below, we have highlighted some of the best features of the Tor Browser.
Connect even if Tor is Blocked
If you live in a country where Tor is blocked, you must select the 'Tor is censored in my country' option to access the network. You can configure Tor to connect to a bridge during the setup.
Cross-Platform Availabilities
Guess what? The Tor browser is available for almost all major platforms. This includes Windows 10, Linux, macOS, Android, and iPhone. The browser is known for its cross-platform support.
Block Trackers
Tor browser automatically isolates each website that you visit. This thing is done to restrict third-party trackers and ads from following you. Also, it clears your browser cookies when you close the app.
Multi-Layered Encryption
The latest Tor Browser relays and encrypts your traffic three times as it passes over the Tor Network. With such a level of encryption, no one can know your real IP Address and identity.
Unblock Sites
Tor browser can even eliminate the need for a dedicated VPN app. With the Tor browser, you can access sites your home network may have blocked. Not only that, but you can even unblock streaming websites.
Free
Despite offering all such great features, Tor Browser is free. The web browser is completely free to download and use. Also, it doesn't show any ads.
These are some of the best features of the Tor Browser. It would be best to start using the browser to explore more features.
So, this article is about downloading Tor Browser for PC in 2023. I hope this article helped you! Please share it with your friends also. If you have any doubts, let us know in the comment box below.