Indeed, torrent sites and P2P file transfers were mainly used for piracy and malicious intents, but that doesn't mean they can't be used for good. Even after the takedown of several torrent sites, the P2P file-sharing protocol is still prevalent.
You can use torrent sites to download legal things like freeware tools, Linux ISO files, etc. However, you first need to install a torrent client to download torrent files.
As of now, there are plenty of Torrent clients available for Windows. Most of them were free, and you can use them to download your favorite torrent content.
10 Best Torrent Clients For Windows 10/11
Therefore, this article will list the best torrent clients for Windows 10/11 computers. Let's check out.
1) uTorrent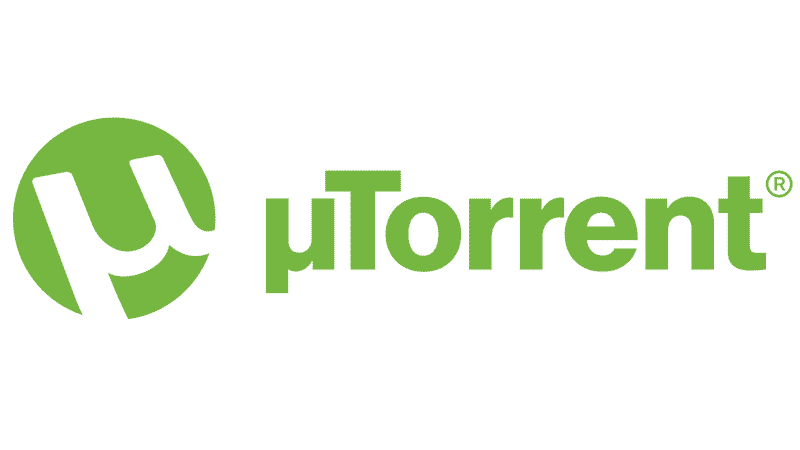 It is the most popular P2P client available for the Windows operating system. uTorrent has two plans – Free and Pro. The free version works fine for regular downloads, but it's ad-supported. However, you can remove the ads by purchasing the pro version.
The torrent client is available for Windows, macOS, Linux, and Android and is very light on system resources. In addition, uTorrent offers a wide range of torrent management features, such as pause/resume downloads, magnet link support, manually adding torrent trackers, etc.
2) BitTorrent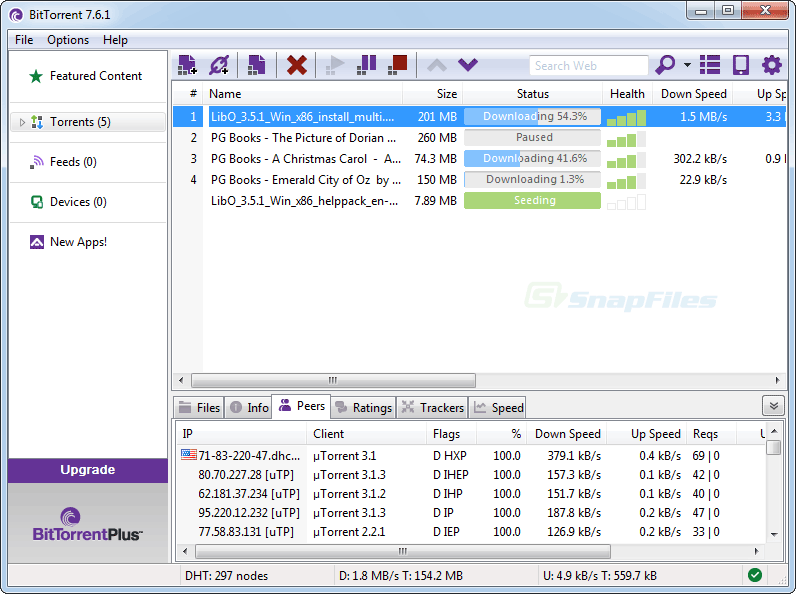 Well, BitTorrent is one of the oldest torrent clients on the list. However, the torrent client has been around for quite some time, offering valuable features. The free version of BitTorrent is ad-supported, but it provides every critical part.
With BitTorrent, you can quickly prioritize torrent files, download specific files within torrents, play media files, etc. Technically, both BitTorrent and uTorrent were the same; you will only notice the change in the user interface.
3) qBittorrent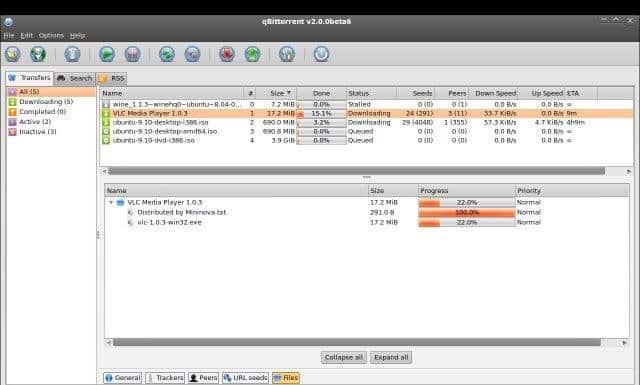 Unlike BitTorrent & uTorrent, qBittorrent doesn't have a highly polished user interface. However, it gets its job done. The great thing about qBittorrent is that it runs on low-end devices.
The great thing about qBittorrent is that it is an open-source program with no ads or add-on software. This is what makes qBittorrent fast and lightweight.
The supported operating system of qBittorrent was Windows, macOS, Linux, and FreeBSD. If we talk about the features, qBittorrent lets you prioritize the downloads; it has an integrated search engine, media player, etc.
4) Deluge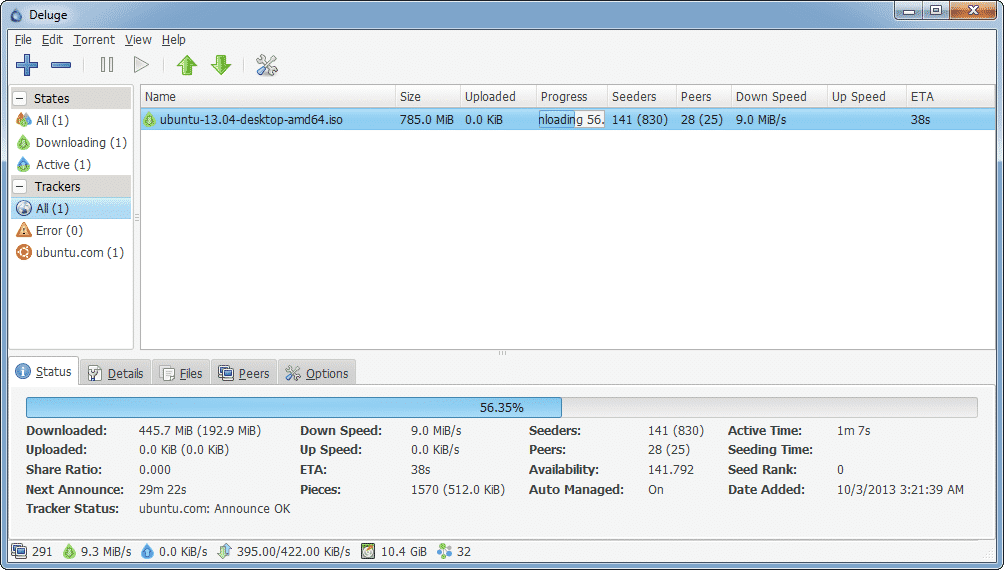 Deluge is one of the best torrent clients on the list, which you can use. The great thing about Deluge is that it's pretty light on resources. So you can run this torrent client even on a decade-old computer.
What makes Deluge more valuable and unique is its support for add-ons. Yes, you can add add-ons to expand the features of the torrent client.
It also supports a drag-and-drop interface, so you must drag and drop the torrent file into the client to start the downloads.
5) BitComet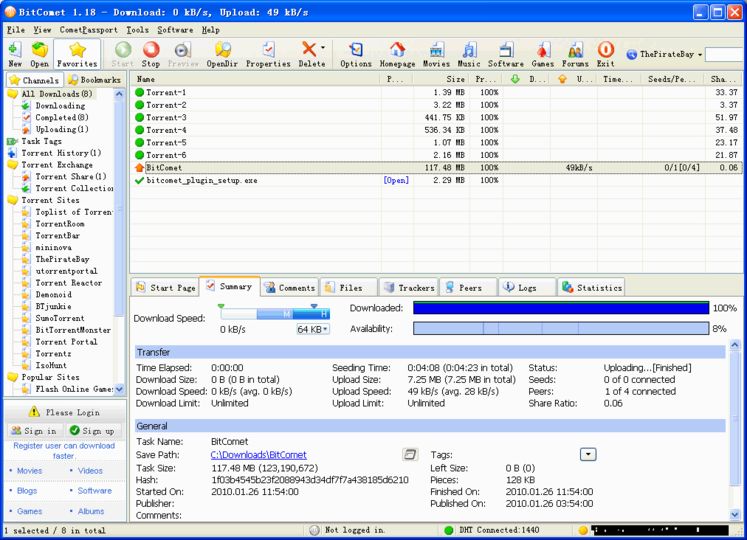 Although it's a download manager, it can also be used as a torrent client. In addition, you can use BitComet to download regular stuff. The critical feature of BitComet is its intelligent disk caching, where frequently accessed data is cached in the main memory.
Besides that, BitComet offers every other feature you find on other torrent clients, like magnet link support, prioritizing downloads, etc. Unfortunately, however, the desktop client for BitComet hasn't received any update for a while.
6) Vuze Bittorrent Client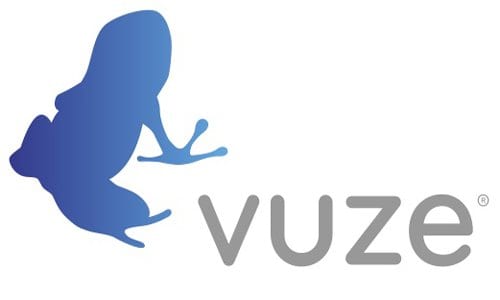 Vuze may not be a trendy & best option, but it provides many valuable and essential features. It's an ad-supported torrent client showing ads at the bottom left of the screen.
Although the ads don't slow down the download speed, the client uses your internet data in the background to update its ads feed even when you are not downloading anything.
Regarding the features, Vuze Bittorrent Client offers you every torrent management feature you can think of, including the support for magnet links.
7) Tixati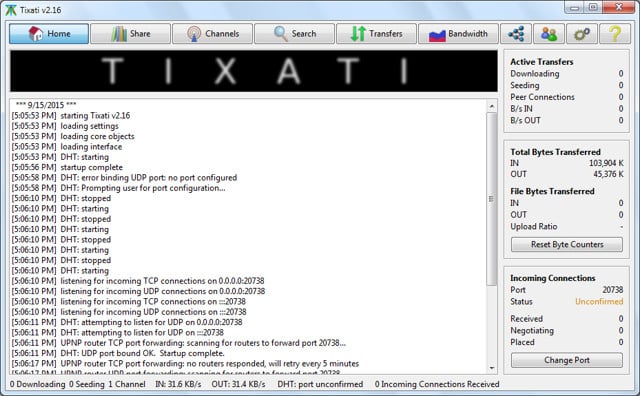 Tixati is a proprietary Linux & Windows BitTorrent client written in C++. The good thing about Tixati is that it's designed to be light on system resources. In addition, it uses some ultra-fast downloading algorithms to boost your download speed.
Compared to other torrent clients for Windows, Tixati offers a few advanced features such as RSS, IP filtering, Event Scheduler, etc.
8) BiglyBT
If you are searching for an open-source and ad-free torrent client for Windows 10, BiglyBT might be the best pick. BiglyBT is a continuation of the Vuze/Azureus open-source project.
The torrent client offers many useful features such as swarm merging for incomplete downloads, speed limits, web torrent support, media player, etc. It also features support for decentralized public & anonymous chats.
9) WebTorrent

It's not a regular torrent client, but it's a browser-based torrent client that can stream content directly. Since it's a web torrent client, you can stream videos without downloading the entire file.
WebTorrent uses WebRTC for peer-to-peer transport whenever possible. You won't need to install any plugin, extension, or software to use WebTorrent. Instead, sign up with the site, enter the torrent details, and start the stream.
10) FrostWire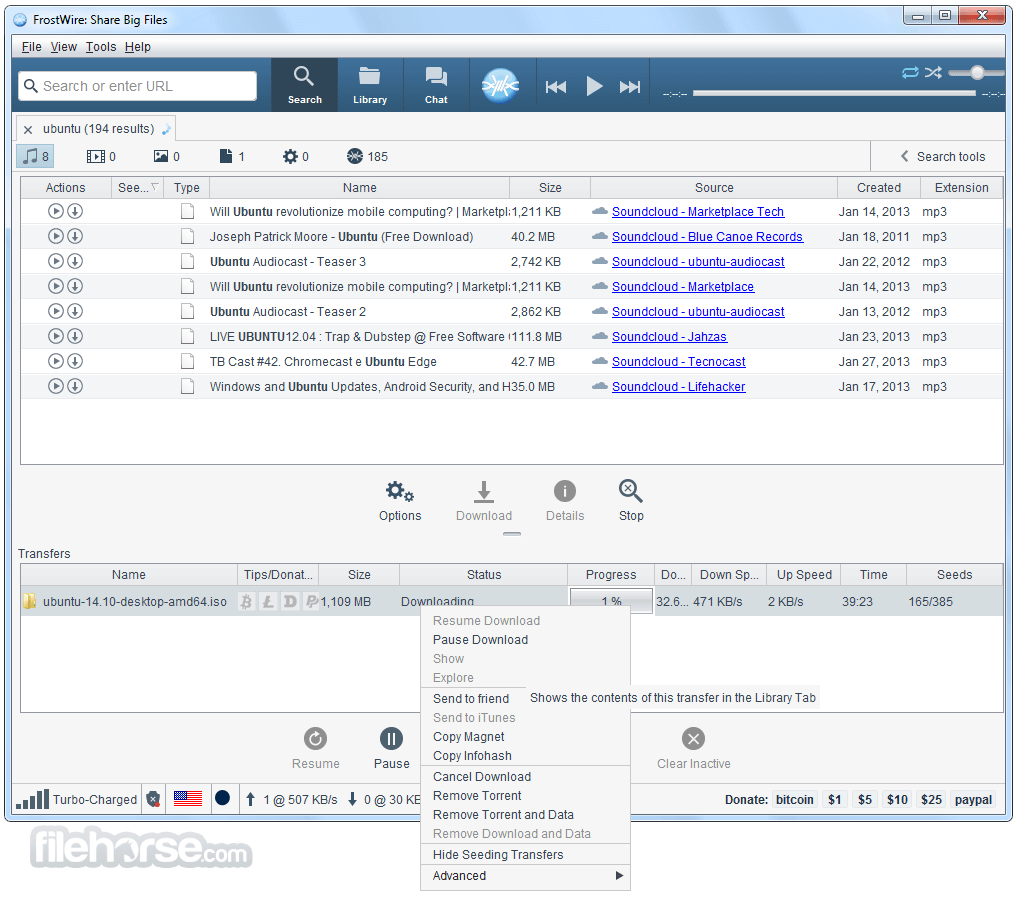 Well, FrostWire is a multi-purpose app on the list. With FrostWire, you will get a cloud downloaded, a BitTorrent client, and a Media player. The torrent client is available for Android, Windows, macOS, and Ubuntu.
Compared to every other torrent client, FrostWire is lightweight and doesn't take up much storage space. When it comes to features, FrostWire doesn't disappoint either. It has magnet link support, file & folder sharing options, no ads, multiple import torrents, etc.
So, these are some of the best torrent clients for Windows 10/11. You can easily download your favorite torrent files with these torrent clients. I hope this article helped you! Please share it with your friends also. Also, mention your favorite torrent client in the comment box below.