Those days are gone when there is no shortage of torrent sites. Government and ISPs are making things difficult for torrent site owners. The authority has shut down almost every torrent site like Torrentz, KickAss Torrents, etc.
However, despite putting many restrictions, the government can't keep every user from visiting torrent sites. In 2022, people still search for torrent search engine sites. So, if you are also searching for the same, you have landed on the right webpage.
List of 10 Best Torrent Search Engines in 2022
In this article, we will share a list of the best torrent search engine sites that you can visit right now. So, let's check out the best torrent search engine sites to visit.
1. Torrents. me
It is one of the best and working torrent search engines that you can visit right now. The best thing about Torrents.me is its interface, which does look good. Apart from that, the homepage shows a massive list of torrent files. Yes, the site also shows users categorized views to select torrents.
2. Torrentz2
Well, Torrentz2 is not the old torrent search engine, but it's more like a clone. The site claims that it's the clone or replacement of the infamous Torrentz shutdown in 2017. The site shares the same look and design as Torrentz. The best thing about Torrentz2 is that it has over 61 million torrents sourced from more than 90 torrent sites.
3. YTS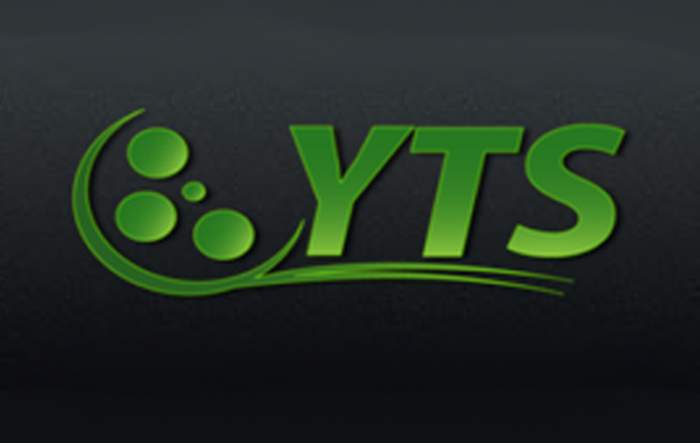 YTS is massively popular amongst movie lovers, and it's a torrent search engine for movies. The great thing about YTS is that it lists all video torrents from different torrent websites. However, YTS keeps changing its extension from time to time, and it's not stable torrent sites to visit. However, the site won't disappoint you if you are a movie buff.
4. XtorX
This site is slightly different from all other torrent search engines. It doesn't host any torrent, but it shows the torrent files available on various torrent websites. The interface of XtorX is also pretty clean and well-optimized. Not just that, but the site doesn't even show any ads. Still, it would be best if you were careful about your safety while visiting any torrent search engine or website.
5. TorrentSeeker
It is another best site on the list, known for its beauty and simplicity. Guess what? The TorrentSeeker shows torrent files from the top 100 torrent sites like Toorgle, RARBG, etc. Not just that, but TorrentSeeker also updates its database regularly. However, the site sometimes shows ads, so you might need an ad-blocker to access the TorrentSeeker without any issue.
6. Torrentsme
Torrentsme is another best torrent search engine site on the list, which is pretty much similar to the other one listed above. The site has a modern and minimalistic design, yet it offers valuable content. The site grabs the popular torrent files from different torrent sites and lists them.
7. BTDB
BTDB, which is was previously known as BitTorrent Search Engine, is another best torrent search engine site on the list, which you can visit today. The great thing about BTDB is that it indexes tons of torrent sites and offers useful filter options. The user interface of BTDB is simply outstanding, and it's the best torrent search engine site to visit right now.
8. Aio Search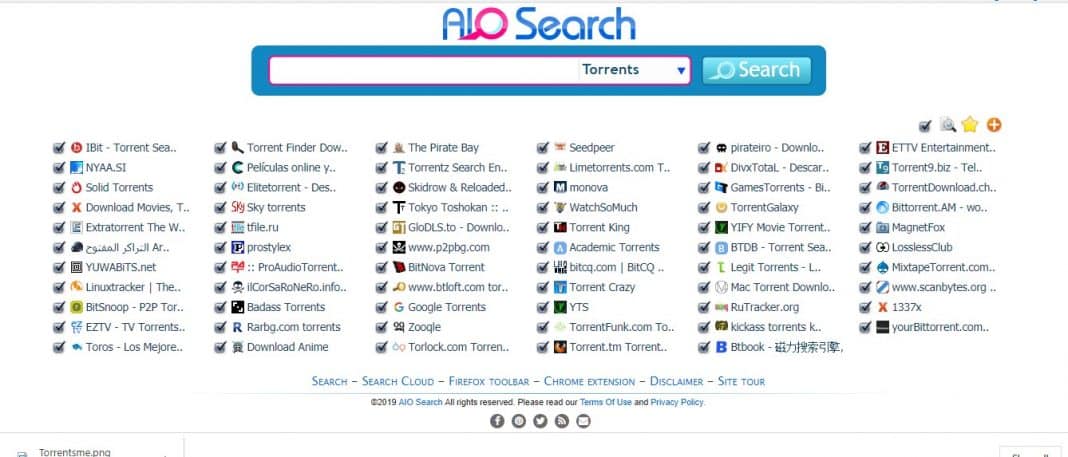 Previously known as Torrent-Finder is another best torrent search engine site that you can consider. The great thing about Aio Search is that it indexes torrent files from almost all major torrent sites like The Pirate Bay, Zooqle, Rarbg, etc. You won't believe it, but Aio Search indexes torrent content from more than 40 torrent sites.
9. Torrentz Colorask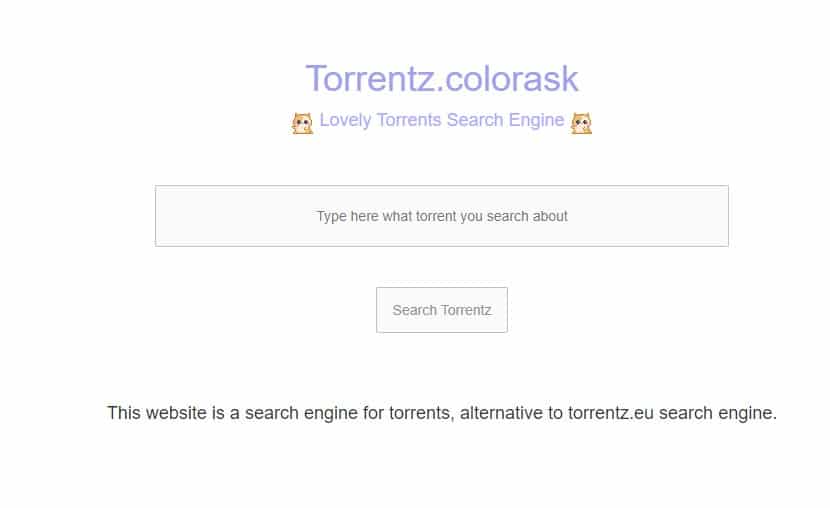 Torrentz Colorask is a relatively new torrent searching engine available there, which you can consider. The most noticeable thing about Torrentz Colorask is its clean interface, which looks clean and well organized. If we talk about torrent content, the site indexes over 500 different torrent sites. That means you can find almost everything on Torrentz Colorask.
10. Katcr
Katcr is a clone of the popular The KickAss Torrent website that has been shut down. The user interface of Katcr looks much similar to KickAss Torrent, and it allows users to search through different torrent categories. Just like every other torrent search engine, Katcr also grabs the famous and most searched torrent content from famous torrent sites.
So, these are the ten best Torrent Search Engines that you can visit to grab your favorite torrent file from the different torrent websites. If you know of any other such sites, then make sure to drop the name in the comment box below.