Finding a torrent site that stays online and doesn't get blocked by the authorities is now challenging. It all started a few years ago when Kickass Torrent's founder gets arrested due to sharing and hosting copyrighted files. After that, almost every primary torrent website has been shut down by the authorities.
A few websites managed to survive the mass torrent ban like The Pirate Bay, Limetorrent, TorrentReactor, etc. Out of all those, TorrentReactor used to be the most popular one, which hosted millions of valid torrent content.
However, TorrentReactor shorty came under the radar of mass torrent ban leading to ultimate demise. Before its demise, the site has managed to grab lots of loyal visitors who still search for TorrentReactor.
Also Read: Best & Most Popular Torrent Sites
List of 10 Best TorrentReactor Alternatives in 2021
So, for those users, we are going to share a list of best TorrentReactor alternatives. Below, we are going to share a list of best TorrentReactor alternatives that you can visit to download music, anime, movies, games, software, etc.
1. YTS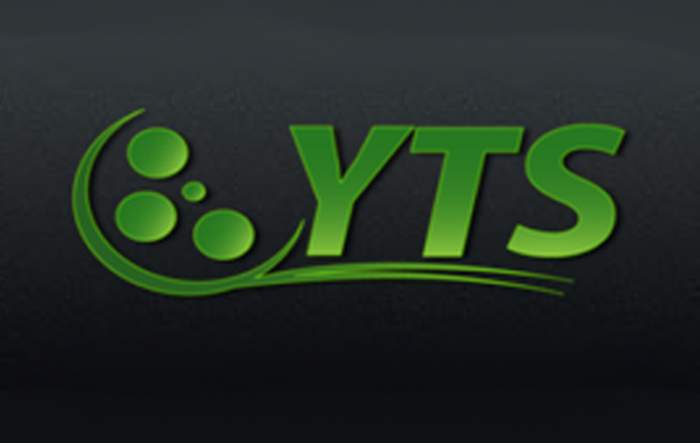 YTS is a torrent site that focuses only on movies and TV shows. All of the movie contents were uploaded in HD quality, and the site also offers magnet links. Compared to other movie torrent sites, YTS is much easy to use. The site has a great layout that looks good and makes the site super easy to navigate. However, on the downside, you won't find the latest movies or TV shows on YTS. Still, it's one of the best TorrentReactor alternatives that you can consider.
2. 1337x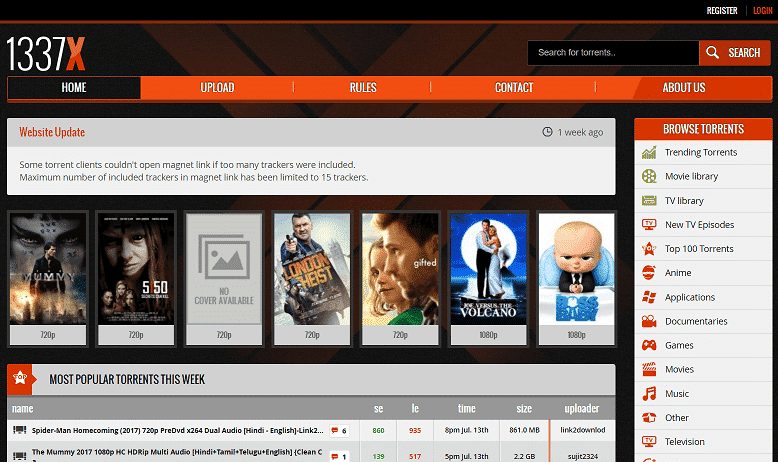 Well, 1337X is a site that has been around for a while. It's one of the oldest torrent sites on the l is known for its massTorrent content databasetent. 1337X covers many categories of torrents, like Movies, Music, Games, etc. The site gained in massive popularity after the demise of the popular Torrent search engine – Kickass Torrent. However, the site is banned in some countries. So, you would need a VPN service to unblock the site.
3. TorLock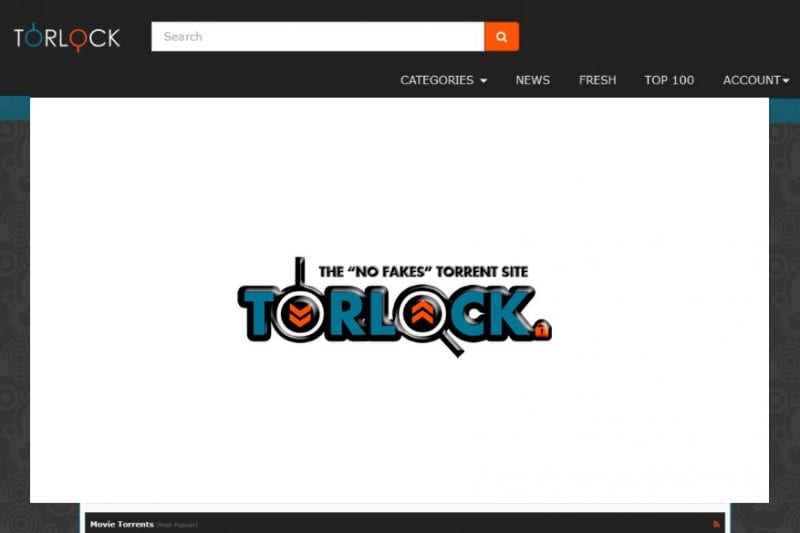 If you are searching for a torrent website with only verified torrent, you need to give TorLock a try. Guess what? The ultimate motto of TorLock is to provide genuine torrent files of all types. The site is known for its clean and well-organized UI, and you can download games, software, movies, TV Shows, etc. from TorLock.
4. LimeTorrents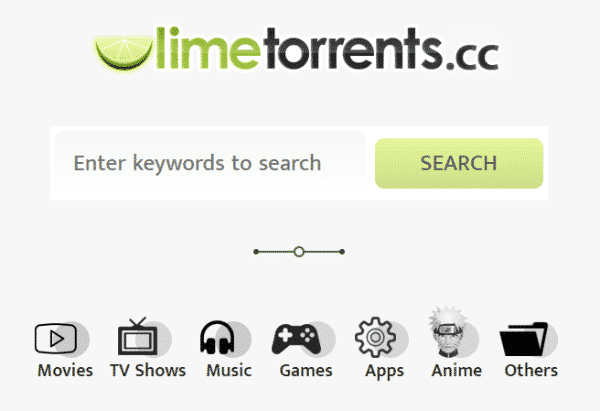 If you are searching for a torrent website that focuses more on user-interface, then you need to visit LimeTorrents right now. LimeTorrents grabbed many users after the demise of popular torrenting sites like Extratorrent, KickAss, etc. What's more interesting is that LimeTorrents covers all torrent sections like Movies, TV Shows, Softwares, etc. and it lists the popular categories on the homepage.
5. SeedPeer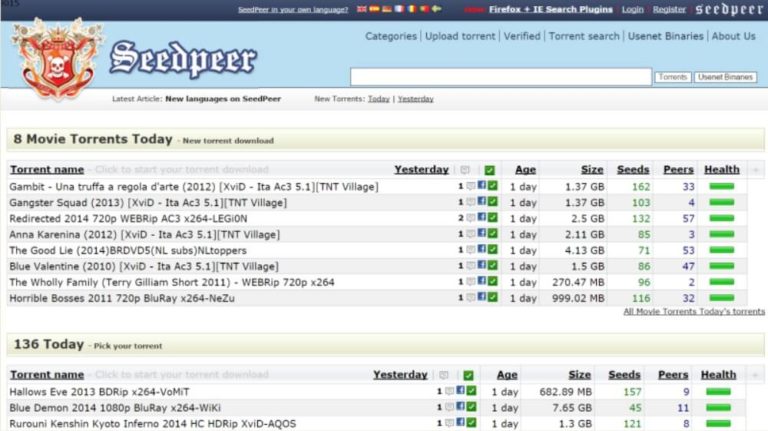 SeedPeer is another top-rated torrent website on the list which you can visit instead of TorrentReactor. The site covers every torrent section like Movies, TV Shows, Games, Apps, Music, Books, etc. The site is mostly known for its user interface as it organises the most popular categories right on the homepage.
6. The Pirate Bay
Founded in 2003, The Pirate Bay is right now the leading Torrent site in 2021. The site is known for its neat user interface, and it hosts tons of torrent content to offer. From Movies to Games, you will find everything on the site. However, on a downside, the site is banned in several countries due to illegal file-sharing. You still need to use a VPN service to access the site.
7. Torrent Hounds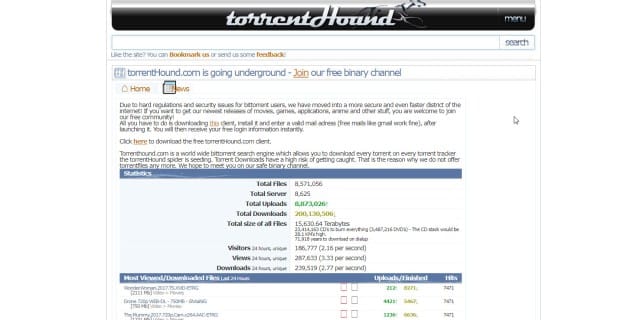 If you are searching for an easy to use the torrent site, you need to visit Torrent Hounds right now. Torrent Hounds has a pretty clean interface, but it looks a bit outdated; Torrent Hounds is known for its huge database of torrent f if we talk about the torrent contentious. You can find almost everything on Torrent Hounds ranging from Movies, TV Shows, Softwares, Games, etc.
8. EZTV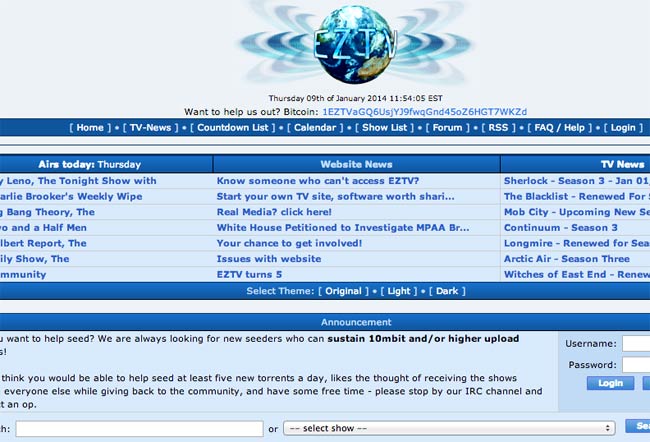 EZTV is known for its huge database of video content. You will find lots of latest movies & TV Shows on EZTV. The great thing is that all video contents are available in HD quality. Therefore, if you have been searching for the best Torrent Reactor alternative to download video content, then you should visit EZTV.
9. IsoHunt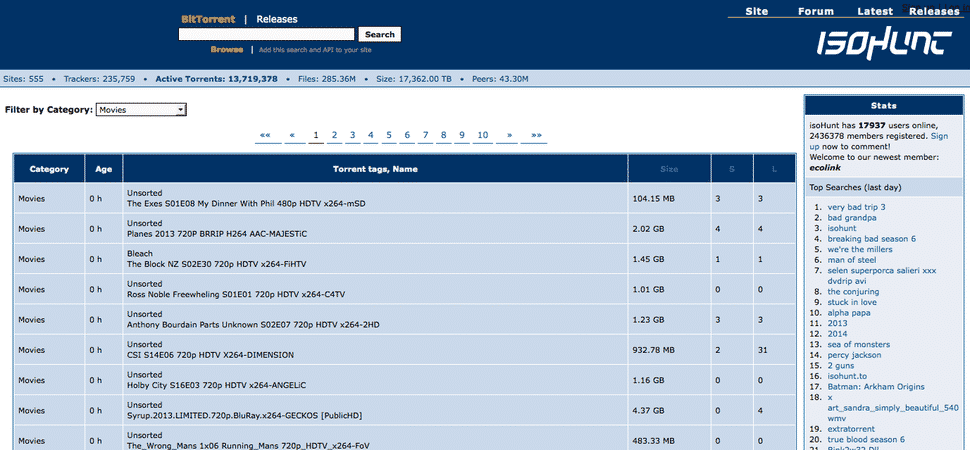 If you are looking for a TorrentReactor alternative to download software and games, then IsoHunt might be the best pick for you. Guess what? Isohunt offers newly released and old software, games, ISO files, and many more. You will even find lots of popular gaming titles on IsoHunt. The site's user interface is impressive & clean, and it is one of the most-visited torrent sites in 2021.
10. Torrentz2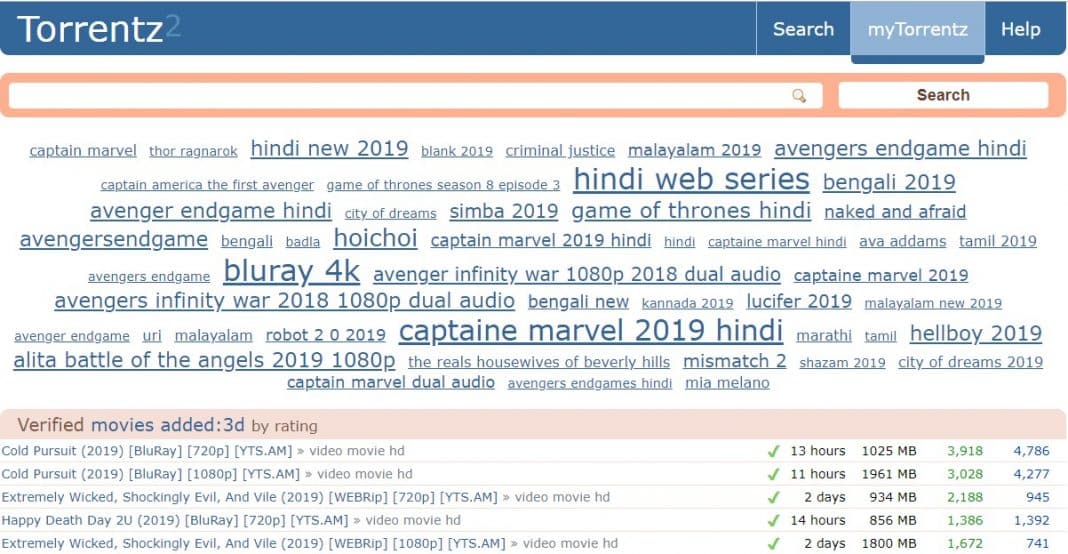 Torrentz2 is a torrent search engine. That means, it grabs the most popular torrent content from different torrent websites. The site is maintained by the fans of Torrentz which has been shut down. The site also represents the look of old Torrentz, and it has lots of high-quality torrent content. But, it's not an excellent website to visit because it goes down more than often.
So, these are the ten best TorrentReactor alternatives that you can visit right now. If you know any other such sites, let us know in the comment box below. I hope this article helped you! Please share it with your friends also.