As we all know, the smartphone market has taken the willing path to reach the top of all requirements. Looking at these facts, one is bound to receive hundreds of spam or telemarketing calls.
Let's admit that the unknown numbers and private calls were the worst types of anxiety we face daily. Many restricted or unidentified calls come from telemarketers trying to sell products.
These are usually spam calls, but they can invite lots of financial and mental troubles. So, to deal with spam calls, we have decided to share a few best methods to recognize and block spam/unknown calls.
Trace Name, Address & Location Of Unknown Phone Number
So today, I will show you the easy method to recognize anonymous calls. This trick is ideal for those who do not want to be caught off guard during an unwanted call.
Using True Caller (Desktop Version)
Truecaller is a Swedish company that has over 85 million users. It works with a database of millions of previously identified numbers.
The web app uses its massive number database to identify callers. The program also searches online to gather other information about the caller.
1. First, head to the Truecaller official website with a PC.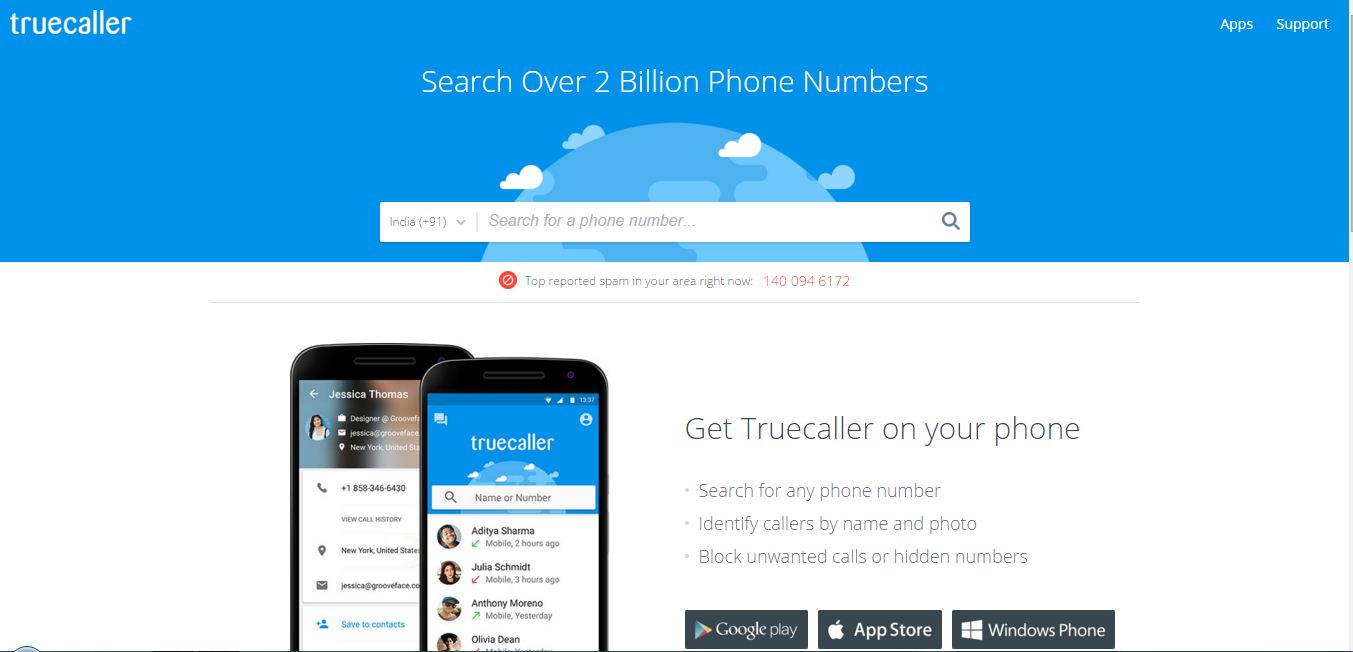 2. Select your country from the drop-down. For example, if you are from India, the default option will be "India(+91)". Next, enter the phone number you want to search for and click on Search.
3. The popup will come up, asking you to sign up with a true caller to know the details of your searched mobile number. If you have a Gmail or Microsoft account, then you can connect with Truecaller.
4. After the sign-up is completed successfully, you will be given the details of your searched number. And the information is entirely trustworthy and 90% accurate.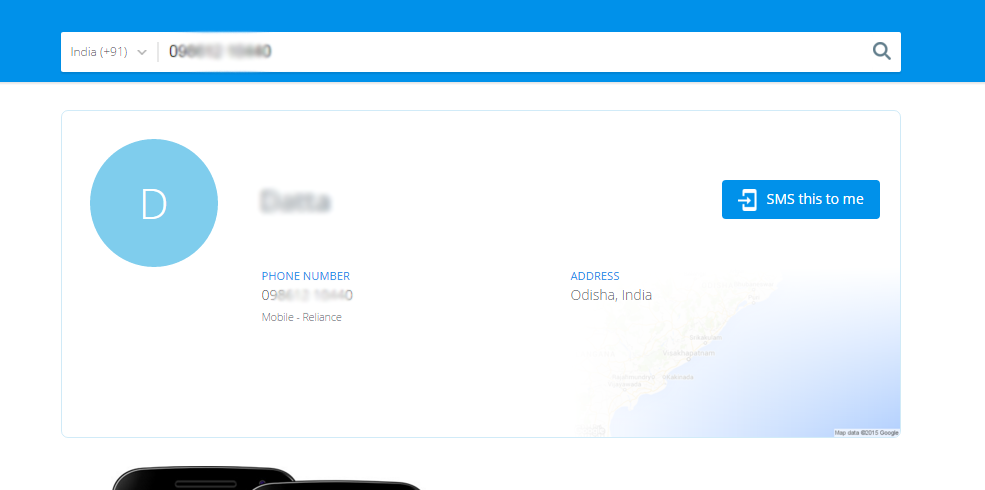 So, this is how you can use the TrueCaller web app to trace mobile numbers online.
Using True Caller on Android
You can get benefitted from Truecaller if you have an Android device. You need to install the Truecaller app on your Android smartphone to use this fantastic product most.
1. Download the Truecaller app directly to your smartphone using the above link.
2. After downloading Truecaller, you must install and open the app.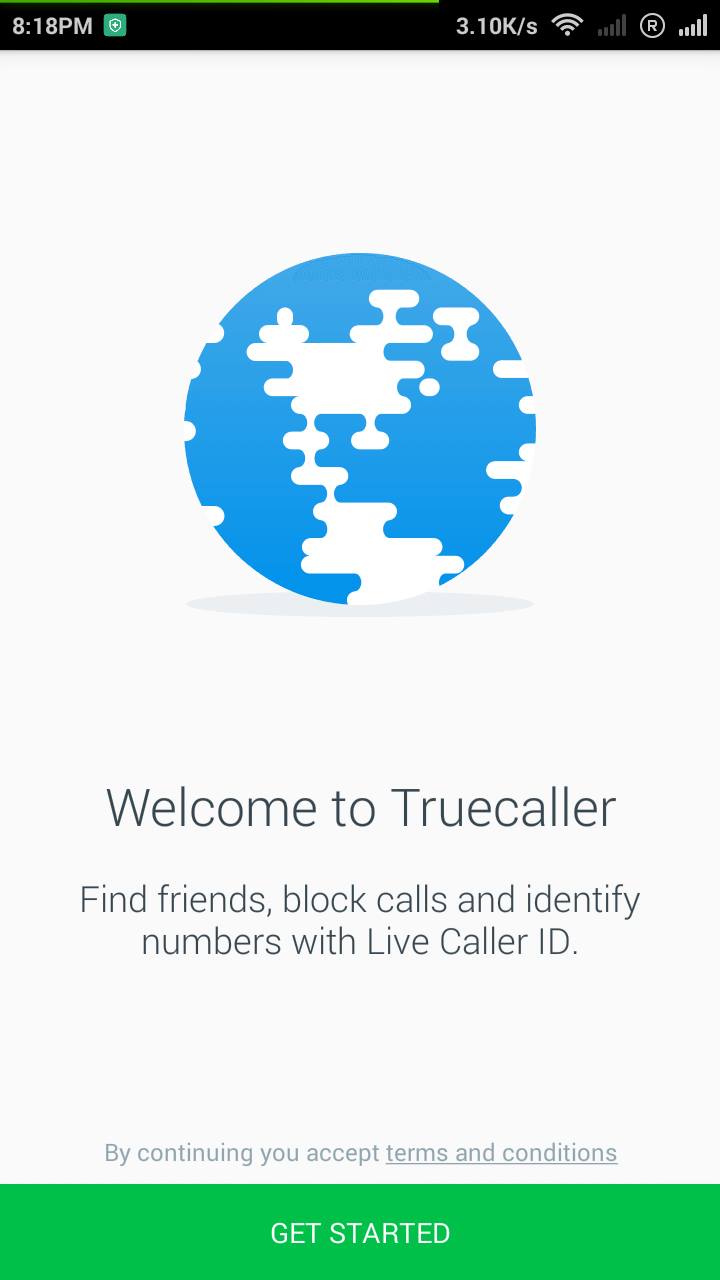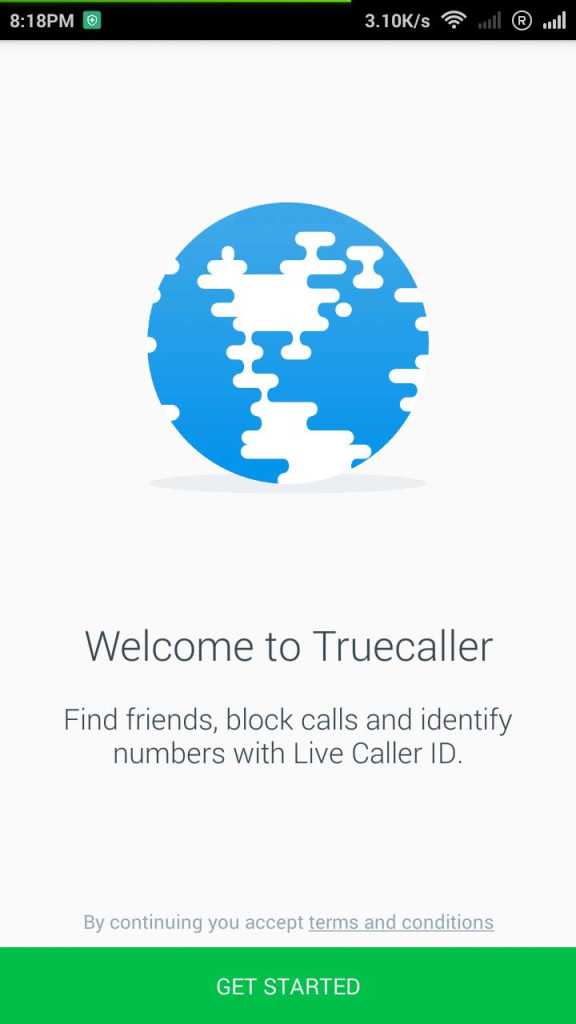 3. The caller id of the Truecaller app is enabled by default, so you have to tap on the Got it button.
4. Now, you will see the search option. This doesn't require any signup process; you can search for your desired number, as shown in the screenshot.
So, this is how you can find a mobile number by the name of a person via the TrueCaller Android app.
TrueCaller Alternatives For Android
Like TrueCaller, some other Android apps on the Google Play Store allow users to identify the numbers and block spam calls. So, here we have shared some of the best TrueCaller alternatives.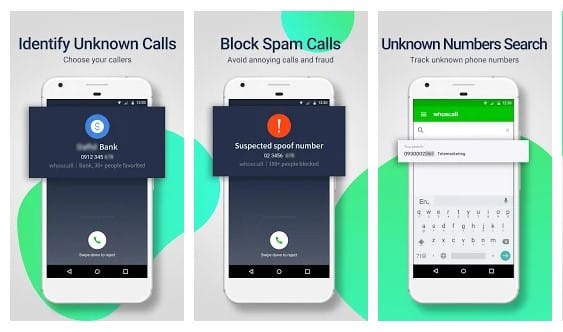 The great thing about Whoscall is that it has been downloaded over 70 million times and has an offline database to identify calls. Just like Truecaller, Whoscall also blocks spam calls automatically. It is one of the best and leading Truecaller alternatives for Android and iOS.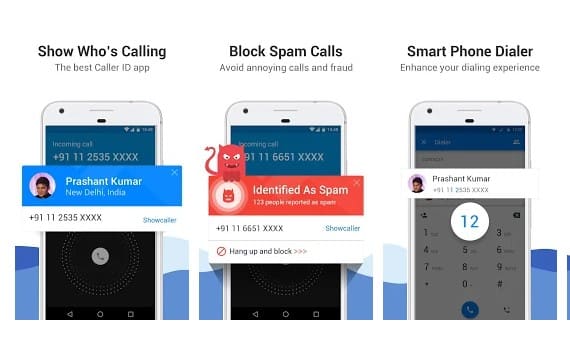 It is another best TrueCaller alternatives on the list, specializing in identifying caller ID and region. Not just that, but Showcaller can also place spam and telemarketing calls.
Millions of users now use the app, requiring less than 10MB to install on your Android smartphone.
Hiya is one of the unique caller ID & Block apps available on the Google Play Store. The app is heavily popular on the Google Play Store and is free.
It doesn't even show any ads. Just like truecaller, Hiya also recognizes calls and blocks spam calls.
Using True Caller on iPhone
The moment has already arrived where iPhone users can experience a more robust and personal mobile phone experience. Moreover, the new design and reconstructed Search come with a new feature called Widget Search!
To Make use of this, you need to install Truecaller on your iPhone and perform a simple search for a number to gather information about it. This will help you trace the mobile number's current location and address.
Like TrueCaller, many similar apps are available on the iOS store. Below, we have shared the three best apps to help you identify calls. So, let's check out the best Truecaller alternatives for iOS.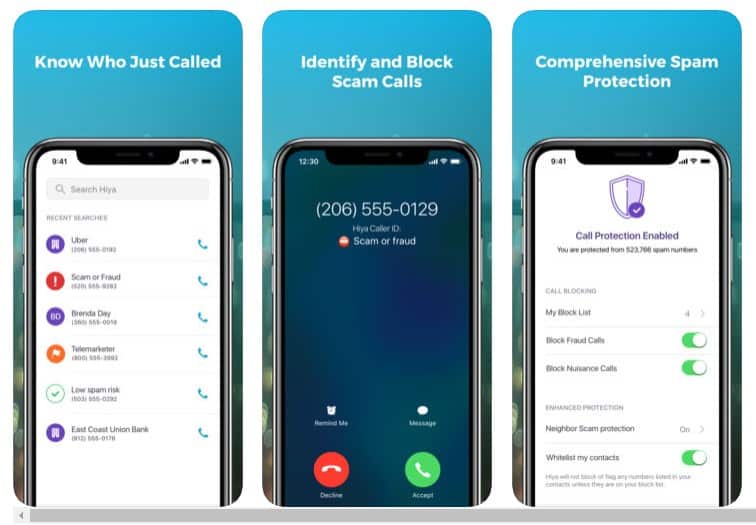 It is one of the best Truecaller alternatives for the iPhone that can be used to know the caller ID for unsaved contacts.
The Caller ID app for iPhone utilizes its global database of caller names to provide real-time context on who's calling. Besides, Hiya: Caller ID & Spam Blocker also offers a call and SMS Blocker.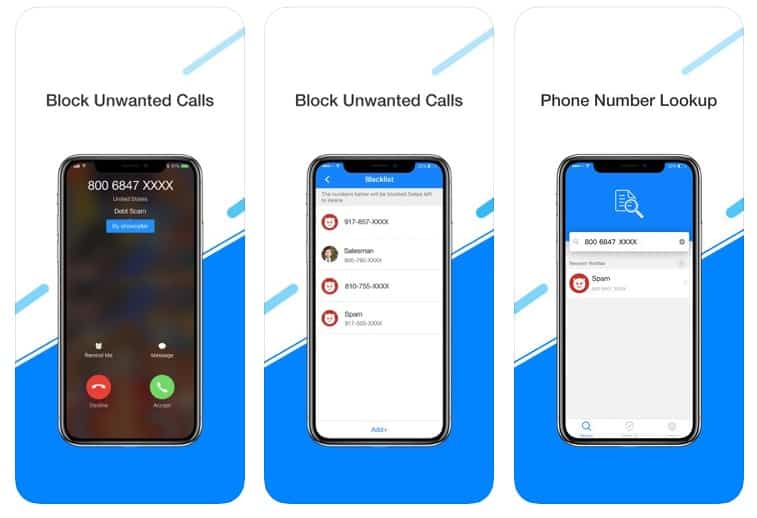 This app is similar to the Hiya app, which has been listed above. Like Truecaller for iPhone, Showcaller – Caller ID & Block can help you identify unknown calls and keep away from spam & telemarketers.
Apart from that, Showcaller – Caller ID & Block also offers an intelligent search, call blocker, etc. Moreover, the app is free and ad-free.
It is one of the best Truecaller alternative apps on the iOS app store. You won't believe it, but over 65 million users now use the app.
Whoscall – Caller ID & Block utilizes its global database, which has around 1 billion users, to identify callers. With that data, it can identify unknown calls at 90% accuracy.
Online Websites to Trace Unknown Numbers
Well, you can even trace unknown mobile numbers from your desktop. On desktop computers & laptops, you need to utilize number tracker websites to find details of any number.
Below, we have listed some of the best websites to trace unknown numbers. So, let's check out the websites.
1) Find And Trace
This is one of the best mobile trackers free online, which lets you search for your phone number, Vehicle numbers, STC Code, Bulk SMS sender, and much more.
You will get to know the telecom circle and many other things. The best part of this site is finding the pin code of the number you are searching for.
2. Trace Phone Number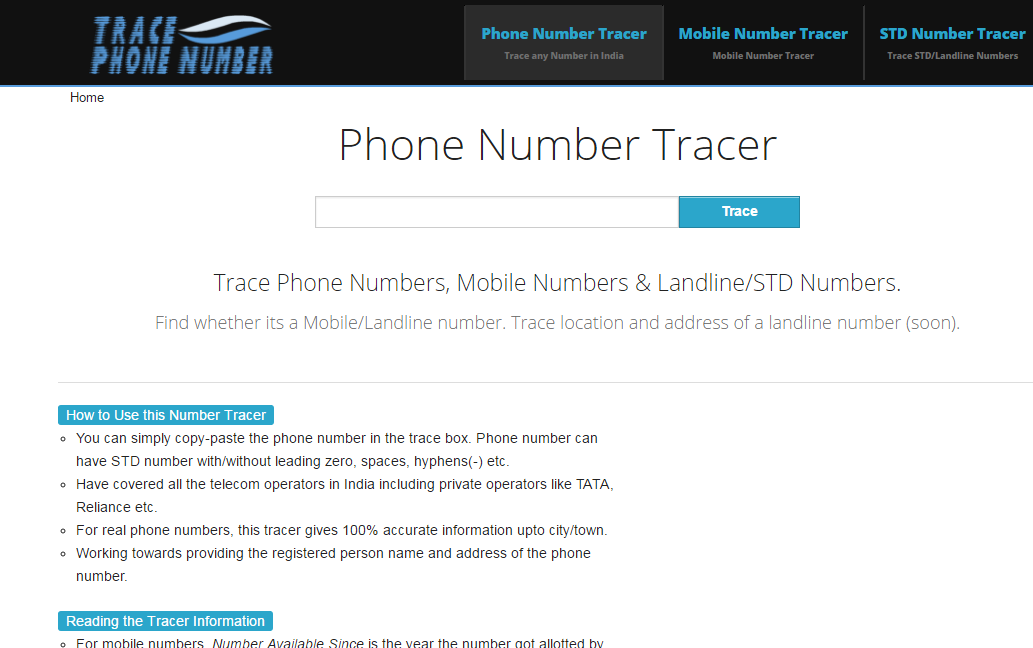 This site can help you find whether it's a Mobile/Landline number. You need to enter the phone number, and you will get all the required results about the location of the number and the network operator's name.
3) Bhartiya Mobile
This is a site where one can trace a mobile number. This mobile number tracker software can trace the Indian mobile number with the operator's name. Know how to trace mobile numbers and track a mobile location.
4) Way 2 Sms

Remember this site? This was the most used site when free SMS was on the trend. You can use this site to trace the location.
All you need to do is enter the number here, and we will find the location of that mobile for you. You can search for as many mobile numbers as you want.
5) E Mobile Tracker
You don't need to go through a long process of signing up to find details about the number. You need to enter the number, solve the Captcha, and get the details with the name & address of the number you are searching for.
So, these are some of the best ways to trace phone numbers with names and addresses. I hope this article helped you! Please share it with your friends also. If you have any doubts about this, let us know in the comment box below.