We have many virtual assistant apps these days, but it was the Google Assistant that we use the most out of all. Google Assistant is a part of Android, and it comes built-in on every smartphone running on the Android operating system.
Google Assistant is a perfect virtual assistant app for all needs. It can perform a wide range of tasks for you like making a call, checking the live scores, reading the news, setting up an alarm, replying to your SMS, and more.
While Google Assistant is a handy tool, many users don't like its voice activation feature. Many users prefer to activate Google Assistant via hardware buttons or tapping on the app itself. If you also fall in the same category, you need to turn off the Hey Google and Voice match feature of the Google Assistant app.
Steps to Turn Off 'Ok Google' Command on Android Device
Disabling the Ok Google voice command on Google Assistant is relatively easy; you can do it in just a few taps. Below, we have shared a step-by-step guide on how to turn off the Ok Google command in any Android smartphone or tablet. Let's check out.
1. First, open your Android app drawer and find the Google App. Tap on the Google App to open it.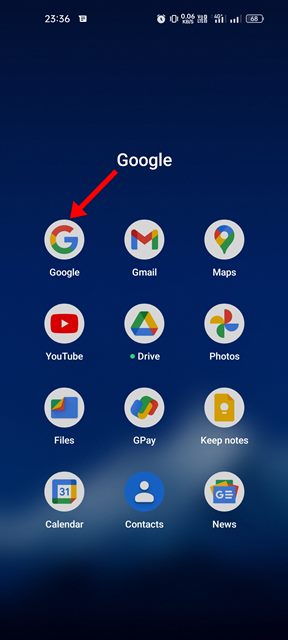 2. On the Google App, you need to tap on your profile picture displayed in the top-right corner.
3. On the Profile page pop-up, tap on the Settings option.
4. On the Settings page, tap on the Google Assistant option.
5. Next, on the Google Assistant screen, scroll down and tap on the Hey Google and Voice Match.
5. On the next screen, toggle off the switch for 'Ok Google' or 'Hey Google'.
That's it! This will turn off the Ok Google or Hey Google voice command in your smartphone.
You can also launch Google Assistant with your Android hardware button. For that, you need to use a button remapper app. We have shared a detailed guide on it; check out that guide.
So, that's all about turning off the Ok Google or Hey Google Voice command in your Android smartphone. If you wish to enable the voice command again on your smartphone, toggle on the switch for 'Ok Google' or 'Hey Google' in Step 5. If you have any doubts about this, let us know in the comments.