The popular hacker group Lapsus$ who targeted major companies like Microsoft, Samsung, and Nvidia for data theft. According to the latest reports, police have arrested seven hackers from the group.
Lapsus$ hacking group is identified from the age of 16 to 21 years. The City of London Police has arrested a few members for the recent ransomware attacks. These seven individuals are suspected to be a part of the cyber attacks.
This group is responsible for the last year's attack on T-Mobile, breaking into Nvidia in February, and this month it attacked Samsung and Ubisoft. And the most recent attack was on Microsoft.
16-year-old Is One Of The Leader Of Lapsus$ Hacking Group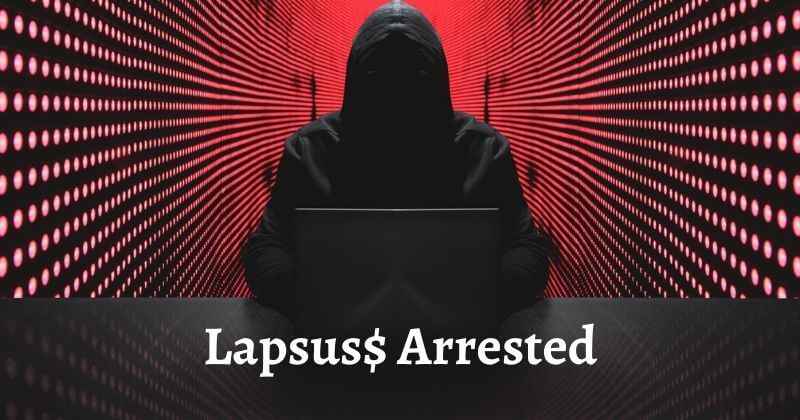 According to BBC, the law enforcement agency and its partners were tracking and investigating the members of the Lapsus$ group. Till now, seven people aged between 16 to 21 have been arrested and released under close monitoring.
The city of London Police said,
"Seven people between the ages of 16 and 21 have been arrested in connection with an investigation into a hacking group. They have all been released under investigation. Our inquiries remain ongoing."
Of those seven members, one of them is 16 years old from Oxford is thought to be the leader of the cybercrime gang. From hacking, this teenager has got 300BTC (approx $14 million).
He was rejected by hackers on Doxbin after he leaked some personal data on Telegram. As per the BBC report, they revealed his name, address, and social media pictures.
The cybersecurity researchers who are looking at the past activities of Lapsus$ revealed that the boy was the mastermind of the hacking group. He also had online aliases "White" and "breachbase."
The researchers tracked this teenager's account and his history as well. Also, some of his old photos have his contact information. One of the researchers told, "White" did not cover his tracks online, so he was the prime suspect.