If you have been using Signal Private Messenger for a while, you might know that the messaging app is full of features. The signal is an instant messaging app that takes your privacy and security very seriously.
Like every other instant messaging app for Android, Signal allows you to operate the app from a desktop operating system.
Signal has a standalone app for the desktop operating systems that lets you send & receive text messages.
The important thing to note here is that Signal allows you to use only one 'smartphone' with the app, but it allows you to link up to 5 different devices like a computer, laptop, or tablet.
Steps to Unlink Linked Devices in Signal Private Messenger
So, if you use Signal from a PC, or if you have linked your Signal mobile app to a device that you don't own, then it's best to unlink devices.
It's relatively easy to see and manage linked devices in Signal. You need to follow some of the simple steps given below.
1. First of all, open the Signal app on your Android device.
2. Next, tap on the 'Profile photo' to open the Settings page.
3. Now, on the Settings page, tap on the 'Linked Devices' option.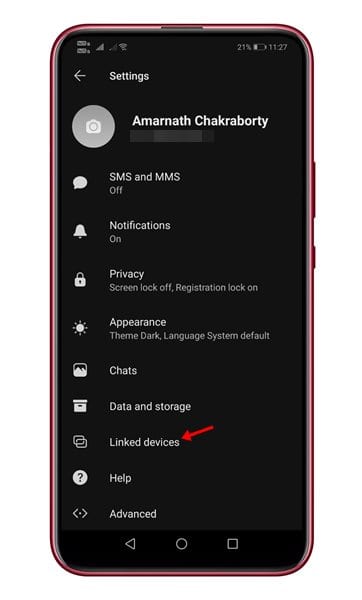 4. The next page will display the linked devices.
5. To unlink any device, click on the device name. You will get a confirmation message asking you to unlink your device. Just tap on the 'Ok' button to unlink the device.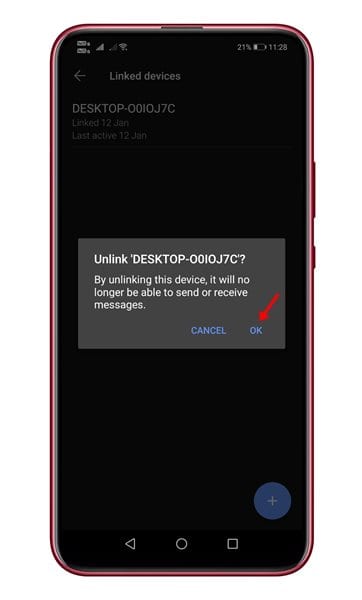 6. Whenever you open Signal in an unlinked device, you will see an error message asking you to re-link the device.
That's it! You are done. This is how you can see and manage linked devices in Signal.
So, this article is all about how to see and manage linked devices in Signal Private Messenger. I hope this article helped you! Please share it with your friends also. If you have any doubts related to this, let us know in the comment box below.