Let's have a look at the method to Use a Smartphone as a Portable Writing Station using the simple methods that will convert your smartphone into full-screen keyword and you can pair that with any other device like your PC and can type very conveniently from your smartphone. So have a look at complete guide discussed below to proceed with this.
[dropcap]F[/dropcap]or those who are not owning any laptop or desktop, they might be finding it really difficult to type on the touchscreen keyboard of the smartphone. Typing or writing on the smartphone is not at all easy and you will require to be very patient and accurate so as to type faster. This can be a big trouble if you are willing to write long posts, content. However, there is a possible way with which the smartphone can be transformed and thus converted into a writing station and the typing will be done not by the touchscreen keyboard. Here in this article, we have written about the method through which the smartphone can be used as a portable writing station and hence the work could be done really quick. If you are interested in reading about this information or find it helpful for your usage then please read it down. All of the proper information is provided in the main section of this post as is given below, remember to read till the end of the page so that you get the whole knowledge regarding the topic. So, let's get started!
Also Read: Best Antivirus For Your Android Smartphone In 2019
How to Use a Smartphone as a Portable Writing Station
I was looking for some best keyboards for my Tablet and then I read one guide of using your smartphone as PC keyboard and then I researched for some of the best ways that can turn my smartphone into some handy keywords so that I can easily access it from distance to control my PC keys and luckily I found one great app that converted my smartphone into Portable writing system and I can easily get that pair with my PC and use it. And then I thought of writing the same for my technical visitors as you guys must be using some external devices for your tablets or PC. Now its time to use this cool method. So follow the below step by step guide that will help you to convert your Android into a writing station.
Also Read: Best Camera Apps For Your Android Smartphone 2019
Steps to Use a Smartphone as a Portable Writing Station:
#1 Mobile Case to Make it Stand
While you are to type through the external keyboard so for that purpose the case is required to hold the smartphone such that you could be able to view it. There is an abundance of smartphone case with stand available on the internet or you can also find it near you. For your particular smartphone choose the case and put your device in that case. When in use you can be able to stand the device for viewing the screen. Make sure you choose the right stand for your device that is according to the size etc. So that you can have handy grab on that.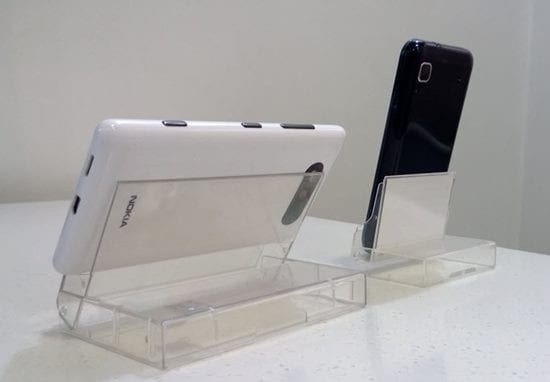 #2 Bluetooth Keyboard
The Bluetooth keyboard does not consist of any wires for making the connection to the smartphone and works smooths and fast with the wireless connection made over the Bluetooth. Again there are several Bluetooth keyboards for smartphone available on the internet, buy any of the ones that suit you the most and then install it with your device. Remember that the size of the keyboard must be good enough so that typing can be easier. Now Bluetooth keyboard can work with any of the applications inside the smartphone hence you can type inside any of the apps while working on then. There will be no need to touch the screen while typing but for scrolling and other options you could need to touch the screen.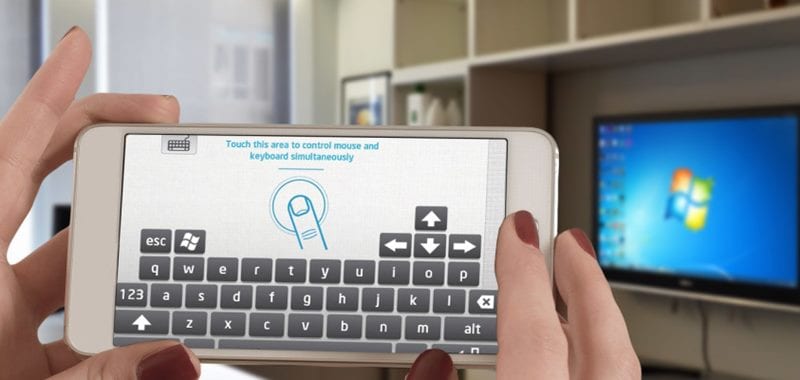 #3 A Good Notepad Application
Application inside which you could be able to write and save the text is required. Wordpad suite for the mobile devices is a wonderful app for those looking to create the rich text documents with the whole formatting. Simply search for the best app that you would like for the flexibility and therefore install it and run it to start typing. There are lots of apps in the market but you make sure that you choose the right one that works perfectly on your device.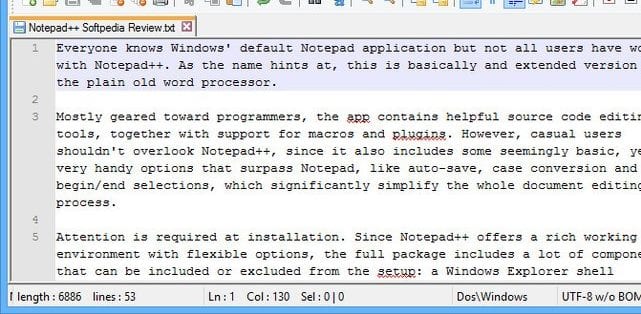 Also Read: 20+ Best Keyboard Apps For Your Android Smartphone
Finally, after reading this article, you have got to know about the method which is for the smartphone users looking to convert their device into a powerful writing station. All of the information given here is written in such a way that anyone can get about the important aspects easily. Hope that you might be liking the information given in this article if it is so then please try to share it with others too. Also, share your suggestions and opinions regarding this content by using the comments section below. Your indulgence in our work is really grateful to us, keep supporting us and we would be always coming up with all new amazing information. At last but nevertheless, thanks for reading this post! And if you have any topic in the mind that you want us to write then please share with us so that we can work on it for you.