Learn how to use an Android device as second monitor for your PC or Mac with the help of simple and easy method that will help you to monitor each activity of your PC with the extra screen that will be your Android. Just read out the entire guide to know How to Use an Android device as Second Monitor for your PC or MAC
Every computer consists of a single monitor or the display screen which is required to view all those activities being performed by the system and most of the basic users would not need to connect up more than one monitor to their computer for any of the purpose. This was about the basic users but what if there is any need of doing up the advanced technical task on the computer by the professionals? They do require to better monitor their so many tasks being going on their computer and this could not be done through just a single monitor screen, so for that, they connect up the multiple displays. Now if you are also going to manage up some kind of advanced task on your computer then you would also think of getting the multiple monitor screens but you might not be able to do so because adding up screen is much expensive and it would not hold good for your single task. Here in this article, we are going to tell you about the way through which you could easily add-on your Android device as the second monitor to your PC or Mac, and this would not be costly at all either it won't cost at all. Just go and read the article the know about the method or the way.
Also Read: Top 10 Best Free Music Players For Your Android Device
How to Use an Android device as Second Monitor for your PC or MAC
The method is quite simple and easy and you just need to follow a simple step by step guide discussed below to proceed.
Also Read: How To Secure Your Android Smartphone From Being Hacked
Steps to Use an Android device as Second Monitor for your PC or MAC:
Step 1. First of all, install the App named iDisplay on your Tablet or computer, and also get the iDisplay driver on the computer. Double click on the downloaded driver file and then agree with the prompted screen which you could see on your computer device. For agreeing just click on the Yes option on the prompt message and you shall be allowed for the installation process of the driver.
Step 2. After that, the driver shall be installed automatically by covering up the process and you won't need to do anything besides clicking through.
Step 3. Restart your computer system and then after that check the system tray for the driver is installed or not. Most probably the driver would get installed but for some users, there could be causing the issue that protects it from doing so. You could now launch the idisplay on your Windows computer just through searching for the app or by just clicking on its icon on the desktop if you have placed it there.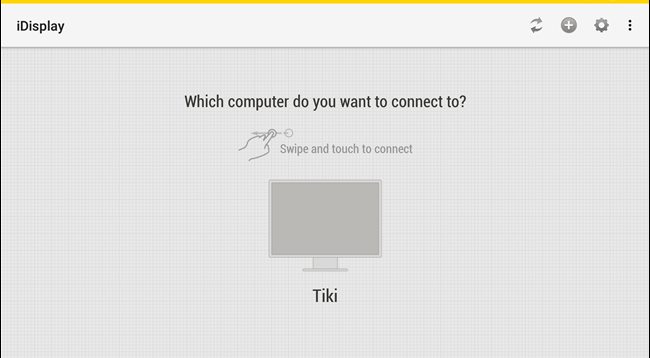 Step 4. Launch the iDisplay on the tablet or Android device, from the beginning of the app it would not require any type of settings and will just start searching for the computer signal straightforward. The iDisplay uses up the hybrid connection so it could be either connected to the USB or just by the Wifi connection. Once your computer is found by the Android app just go ahead and connect it to the options. A warning message will pop up on the screen of the computer, just hit that away by clicking on Always Allow, hit the another warning too and you shall be ready for the process.
Step 5. Now once the procedure is complete, you would find that your connected Android device will show up the same screen which your computer monitor is showing up.
Step 6. You could now set up the settings for the display resolution, color etc directly through the display settings of the Windows and know that the Android screen will behave like if it is the monitor of the computer, no way could differentiate from the other screen.
Disconnecting is also just easy, do that from the iDisplay icon in the action center of the app!
Also Read: How to Play Youtube Videos With the Screen Off On Android
Using Spacedesk
Spacedesk is an awesome app available for Android and Windows computer that allows you to easily turn any Android device into a second display for your Windows computer. Let's know how to use Spacedesk to use Android as a second monitor.
Step 1. First of all, you need to download and install Spacedesk drivers on your Windows PC. You can get the file from this link.
Step 2. Install Spacedesk on your Windows computer. For that, launch the downloaded file and then install it normally.
Step 3. Now after completing the Windows part, you need to download and install Spacedesk on your Android device.
Step 4. In the next step, you need to connect your Android to your computer. For that, just make sure your Android is connected to the same wifi network as your pc. Launch Spacedesk app on your phone and then it will show you the computer. Tap on 'Connect'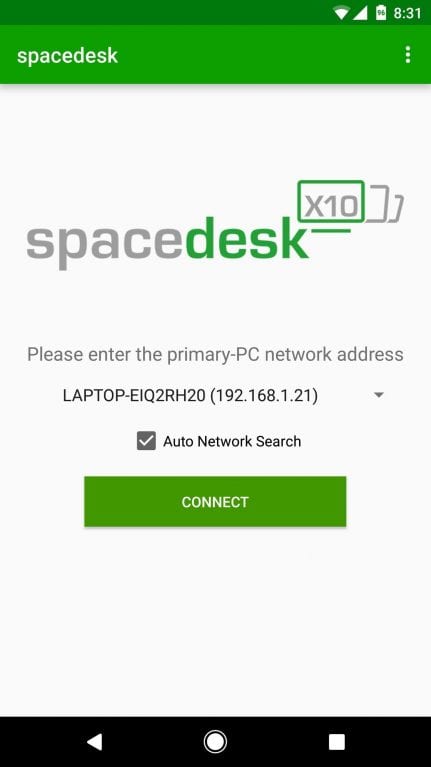 Step 5. You are actually done! Now you will see your entire Windows desktop on your Android smartphone.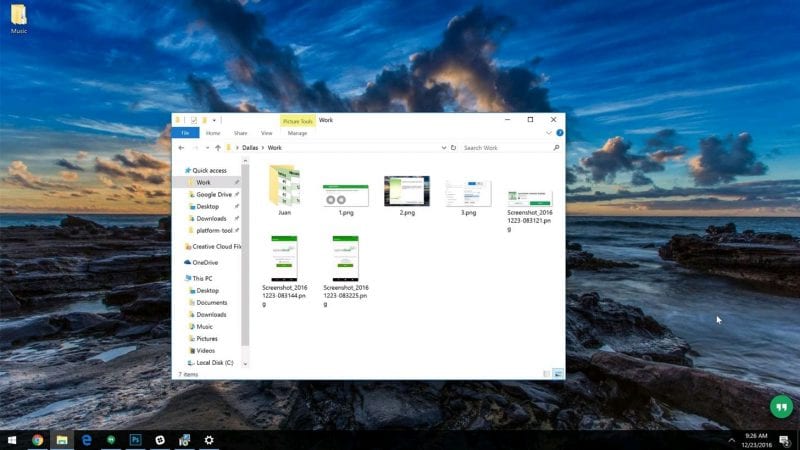 That's it, you are done! This is how you can use Spacedesk to use your Android as the second monitor for your PC.
Alternatives
Just like the above two apps, there are few other available on the internet. All you need to install these apps on your Android smartphone and the app's driver on your computer. Once done, you just need to connect your Android to your computer via USB cable or WiFi network. Here are some other apps which you can use.
To use this app, you need to have a USB cable. The great thing about Wired XDisplay is that it can be installed on both Windows and Mac computer, giving it an edge over Air Display immediately. Compared to all apps given above, the Wired XDisplay offers a more responsive and real-time experience.
Well, Google Remote Desktop is more like a remote desktop app which allows users to control their computer via Android devices. Google Remote Desktop can be used to mirror, but users can't use separate apps on both the screens. The app is really very easy to use and its very simple to set up. You can mirror your Android screen to your computer via Google Remote Desktop.
Air Display 2 is especially meant for MacBooks. The app can do exactly what Spacedesk does for Windows computer. However, in order to use your iPhones, Android, and PCs as a secondary screen, you need to install Air Display Host. But, the thing is that Air Host can only be installed on Macs. So, you can only use Air Display 2 to mirror your Android screen to Mac.
And this was the method through which you could use any Android device as the second monitor for your PC or Mac and keep up the track of your tasks using two screens. As from the article, you have got that the method isn't too difficult or complex but any moderate user could apply it without any issues. It's now your time to apply this method and hence utilize your Android screen as the second Monitor. Hope you would like up the method, don't forget to share your views.
AUTHOR