We are going to explore the easiest way to use your Android Smartphone as a webcam, there are many apps available on the internet but this one is the easiest method available to use your Android as a webcam for your PC.
As many of us are using desktop and generally we don't have the webcam. So, what if you desire to do the video call? Don't worry you have intelligent Android which will let you do video call on your PC. So, on the internet, there are lots of apps available which turns your Android camera into the webcam. But the procedure I'm going to tell you is simple and very easy.
Also Read: How to Fully Customize Your Android With Xblast Tools
You know what? You can also use the Android handset as a wireless camera and completely transparent to the operating system. And the reason why Android is commencing in the market is because it is very accessible to many useful apps. So without wasting any time let's proceed to the steps to use Android camera as a webcam.
Also Read: How To Hide Important Files And Folder In Android Without Any App
How To Use Android Phone Camera as Webcam for PC
Requirements
Chrome Or Firefox Browser.
Steps To Use Android Mobile Phone As Webcam
Step 1. First of all install, the downloaded IP Webcam application on your Android mobile phone. Also, install the IP Camera Adapter on your PC.
Step 2. Now open the installed IP Camera app on your phone and you will see many options like username, password, screen resolution and much more which you can adjust according to your choice. Now after doing so just click on the Start Server.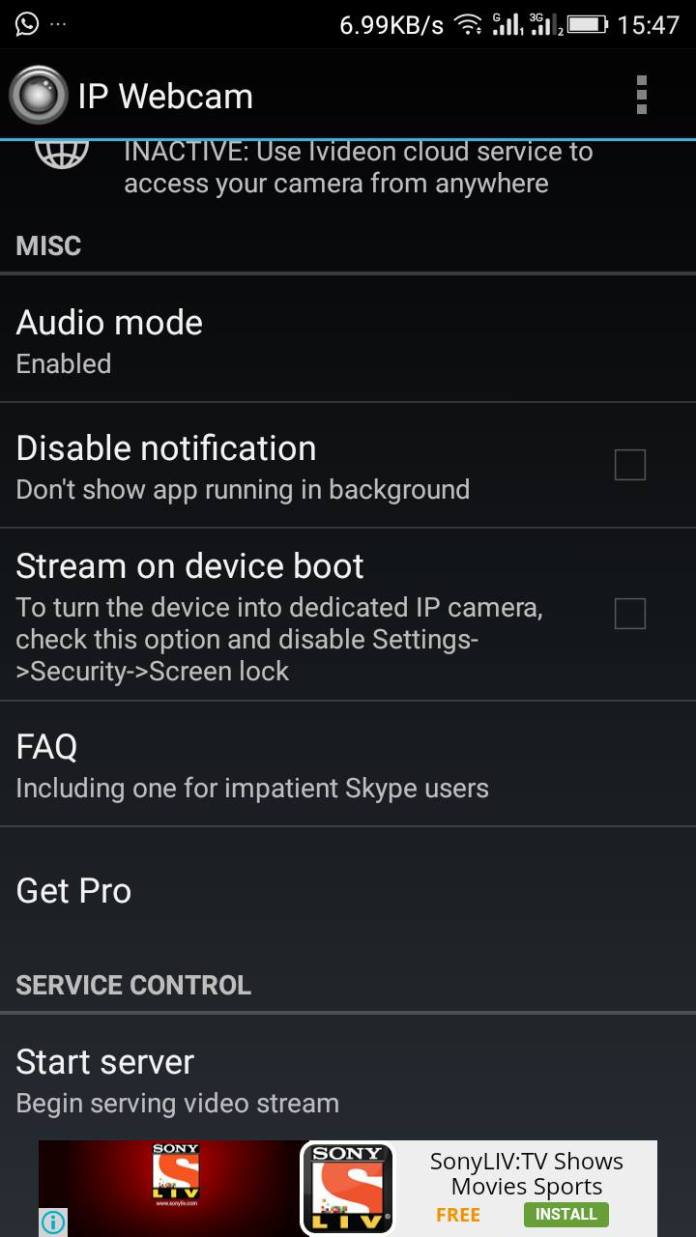 Note: This app uses back camera as default for better quality but you can also change camera mode to front but it will reduce your video quality.
Step 3. Now when you click on the start server then following that you will see an IP at the bottom of mobile's screen. Now open this IP in your mobile's Chrome or Firefox browser. If none of this browser is installed on your Android mobile and select Browser built-in viewer option.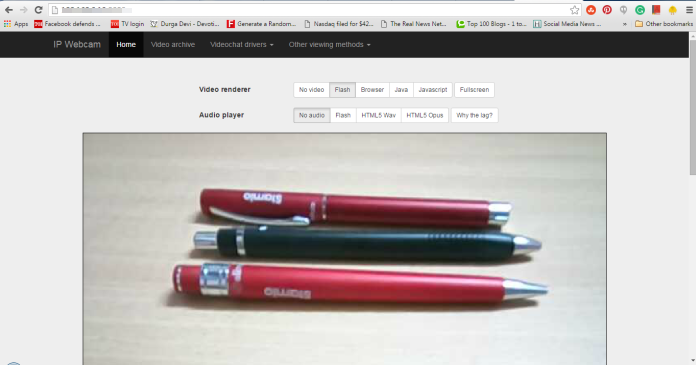 Step 4. Now open and install the downloaded IP camera adapter on your PC. Now in the "Camera feed URL" just enter your IP and port which you got from the app you installed on your phone and remember don't delete /video feed and then click on Autodetect.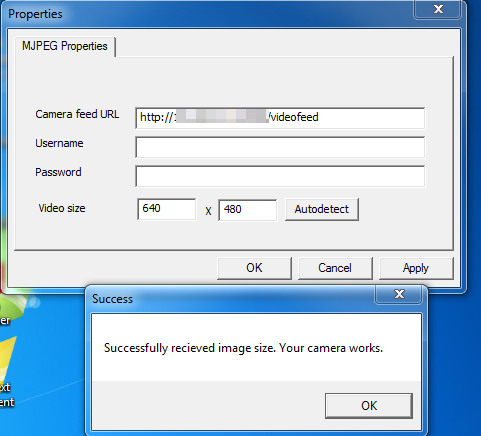 That's it ! you are done. Open any video conferencing application on your PC like Skype, Facebook messenger, Yahoo messenger and you will see the video streaming on your PC from your android mobile phone.
Method 2. Using Android Camera as Webcam through USB
You can use your Android as webcam even without WiFi. All you need to do is just to enable the USB debugging mode on your Android smartphone. Let's know how to do it.
Step 1. First of all, you need to enable the debugging mode on your Android device (Settings > Apps> Developer options> USB debugging)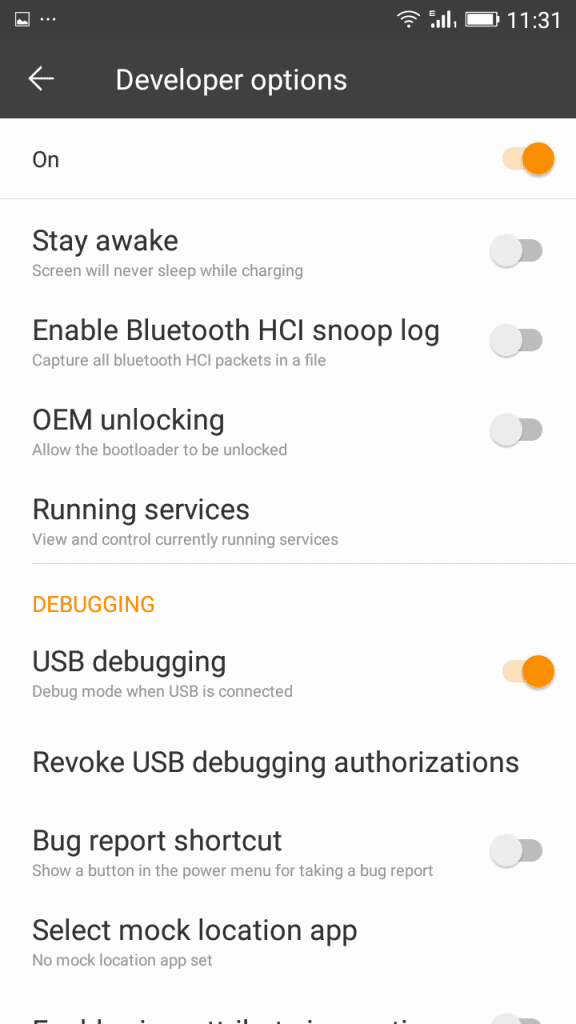 Step 2. Now you need to download and install DroidCam from Google Play store on your Android device.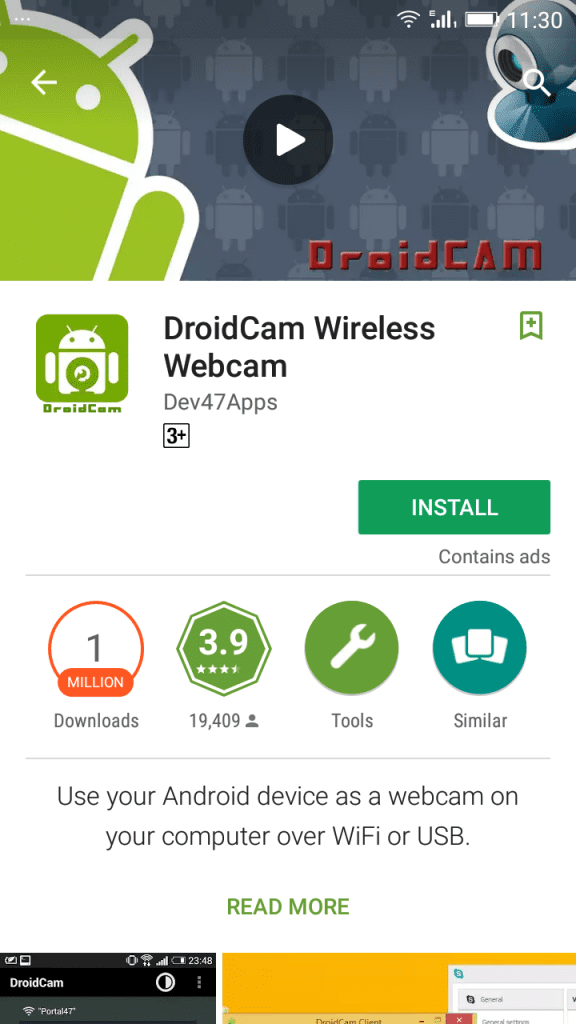 Step 3. Now connect your phone to your computer via USB and then let your computer install the required drivers in the PC ( You can manually install OEM drivers by clicking on this link)
Step 4. Now you need to download and install the Dev47apps client on your Windows PC.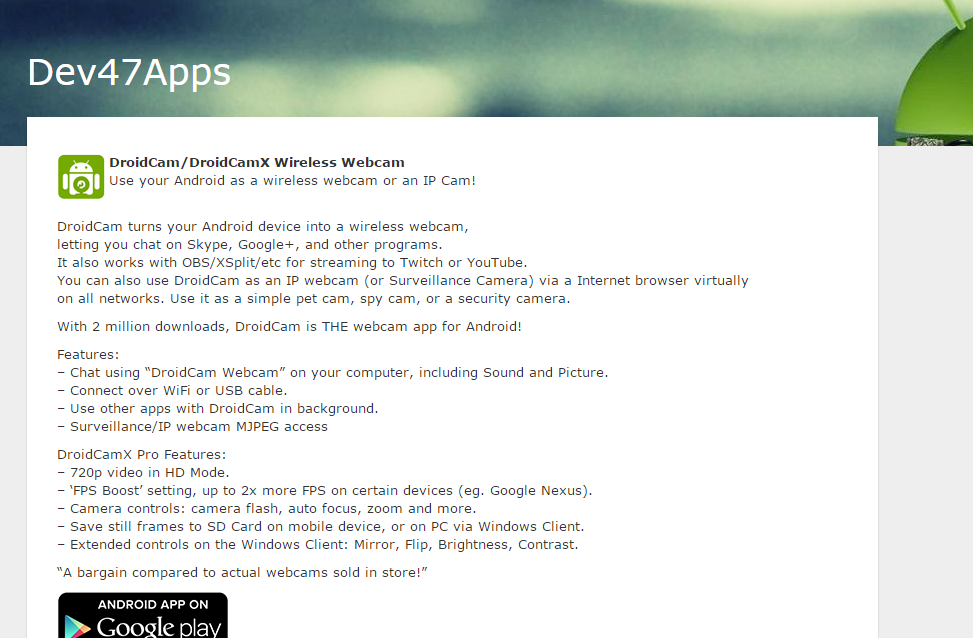 Step 5. After installing the client, you will get to see the screen like below.
Step 6. Now simply select the "USB" icon just behind the Wifi in your windows client and then click on "Start".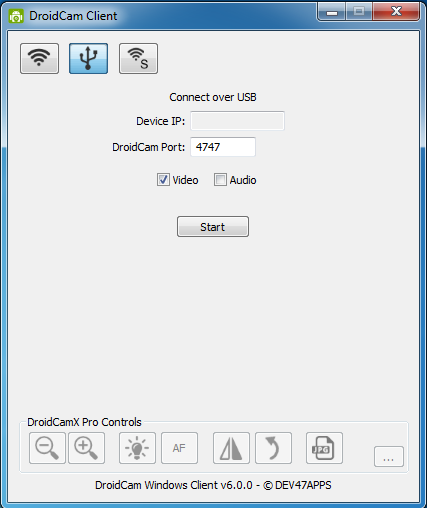 That's it ! If everything went right, you will get to see the camera of your Android device on your PC and you can use it as a webcam too. You can even visit Droid47apps connect page to know more about it.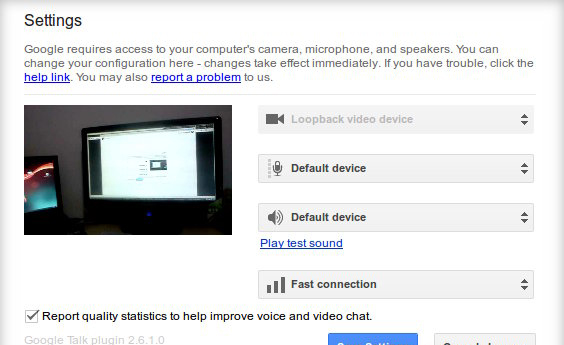 Also Read: Top 10 Best Android Apps for Computer Geeks
How To Use Your Android Phone As Webcam For Your PC – By this easy trick, you can easily turn your Android camera into a webcam. You can easily record your phone and capture every moment in your computer browser and with the help of mentioned adapter. I hope this will help you a lot of thanks for reading this. If you are facing any problem then just comment it below.