Cardboard consists of a low-cost, DIY virtual reality headset that anyone can build and a software platform that makes it incredibly easy for app developers to add VR support to their creations.
Virtual reality technology is becoming very vast, and many users enjoy this on their smart devices. But some smartphone users still don't use this service on their devices just because of the missing Gyroscope sensor in old smartphones; this sensor is not present, and that's why users are facing a problem.
But don't worry. We are here with a solution to this problem. This article will guide you through using the Google Cardboard on a phone that does not have a gyroscope sensor. Yes, it's possible and can be easily done with a simple guide.
Steps to Use Google Cardboard In Android Phone Not Having Gyroscope Sensor
The method is quite simple; you need a rooted Android device allowing the Xposed installer to run on a device. And after having the Xposed installer, you will have to use the Xposed module app.
1. First, you need a rooted Android as the Xposed installer can only be installed on a rooted Android, so Root your Android.
2. After rooting your Android device, you must install the Xposed installer. For that, follow our guide to Install Xposed Installer On Android.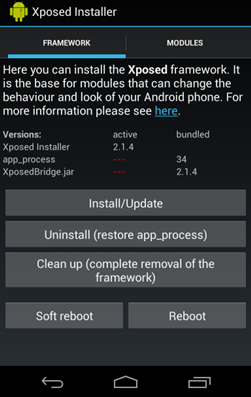 3. Now, after having the Xposed framework on your Android, the only thing you need is the Xposed module VirtualSensor which will allow you to use the google cardboard by adding virtual sensors to your device.
4. Now install the app and launch it on your Android. Next, provide super user access to the app to proceed. After that, you need to open Xposed Installer, and there enable this app, and then reboot your Android device for the proper working of the app.
5. That's it; you are done. Now the virtual sensors will work on your device, and you can check by trying Google Cardboard. If you don't have that, you can even use any game based on a Gyroscope sensor.
So above discussion is all about how to use Google Cardboard on Android, not having a gyroscope sensor. If you need more help on this topic, let us know in the comments. Also, if the article helped you, make sure to share it with your friends.