Not many will know, but Google does have a standalone Sound Amplifier app available on the Google Play Store. With Sound Amplifier, you can easily fine-tune your audio like you can increase or decrease the boost, adjust different sound elements, etc.
What's interesting is that Google's Sound Amplifier app also has a Noise cancellation feature, which is extremely useful in cases like attending a call in a busy marketplace. If you are using the latest version of Android – Android 10, then you don't need to use the standalone app because Google has backed the feature straight into the OS itself.
However, if your phone is not running on Android 10, then you can use the standalone app from Google. So, in this article, we are going to share a working method to use the native sound amplifier on an Android device.
Native Sound Amplifier in Android 10:
If your phone is running on Android 10, then head to the Settings > Accessibility. Now head to the Audio and Accessibility section and tap on 'Sound Amplifier'.
From there, you can adjust different parameters of Sounds. It also works well with headphones and earphones. Another best thing is that Sound Amplifier allows users to customize audio settings for each ear.
Get Native Sound Amplifier On Android
If the sound amplifier was not present on your device, then you need to follow some of the simple steps given below. So, let's check out how to use the Native Sound Amplifier of Android.
Step 1. First of all, download & install the Sound Amplifier app on your Android smartphone.
Step 2. Once done, open the app, and you will see a screen like below.
Step 3. You can adjust the boost and fine-tune audio from the same panel.
Step 4. If you want to adjust the ears separately, then check the 'Adjust ear separately' button and then adjust the sound.
Step 5. Now head to the Noise tab and adjust the strength of noise reduction.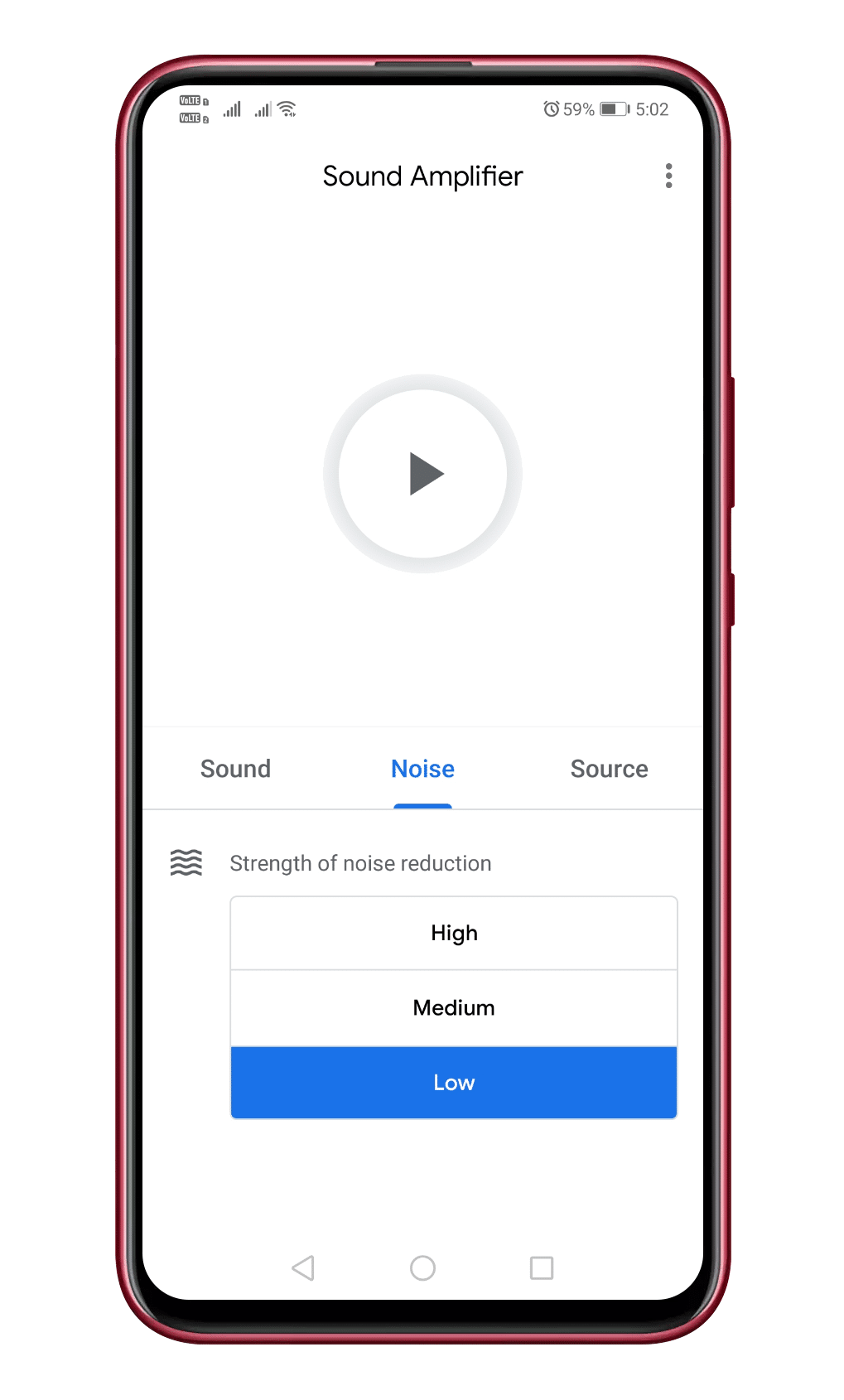 Step 6. You can also personalize your listening experience by adjusting the audio or microphone settings.
That's it! You are done. This is how you can use the sound amplifier app from Google.
So, this article is all about how to use the native sound amplifier on Android smartphones. If you have any doubts related to this, let us know in the comment box below. I hope this article helped you! Share it with your friends also.