Although there are many messaging apps available for iOS devices like Telegram, Messenger, WhatsApp, etc., the iMessage steals the show. iMessage is one of the most popular messaging app available only for Apple users.
For those who don't know, iMessage is the built-on messaging app for iOS devices that can be used to send text, pictures, videos, audios, etc., easily to anyone else using iMessage on an Apple device. Recently, we have received multiple messages from our users regarding how to run iMessage on Windows computers.
In this article, we have decided to help those who want to use iMessage on Windows 10 computers. Before exploring the methods, please keep in mind that there's no official iMessage app available for Windows. So, we need to rely upon emulators and third-party apps to emulate iMessage on PC.
Also Read: Download and Install iMessage On Windows PC.
Steps to Use iMessage On Windows PC (Full Guide)
In this article, we have shared two best methods that would help you to emulate iMessage on your Windows 10 pc. The method is simple and easy, and you need to get one Google Chrome extension that will help you implement this right on your browser. So follow the below steps to proceed.
1. Using Chrome Remote Desktop
It's a remote desktop extension for the chrome browser. It basically allows users to access another computer through the web browser remotely. So, let's check out how to use Chrome Remote Desktop to use iMessage on a Windows computer.
Step 1. First of all, download the Chrome browser and Chrome Remote Desktop Extension on both of your computers.
Step 2. Once done, click on the 'Launch app.'
Step 3. Now on your MAC computer, download & install the Chrome remote desktop host installer.
Step 4. Now you will be provided with a code. You need to use the code to connect both of the computers.
Step 5. On the remote session, open iMessage on MAC through Windows PC.
That's it; you are done! This is how you can enjoy iMessage on your Windows computer.
2. Using ipadian2 Emulator
Like Android emulators, iPadian2 is an iOS emulator that can emulate iOS apps on Windows computers. Although iPadian2 is not compatible with every iOS apps, it still works great with iMessage. Here's how to use the iPadian 2 emulators to use iMessage on a Windows 10 computer.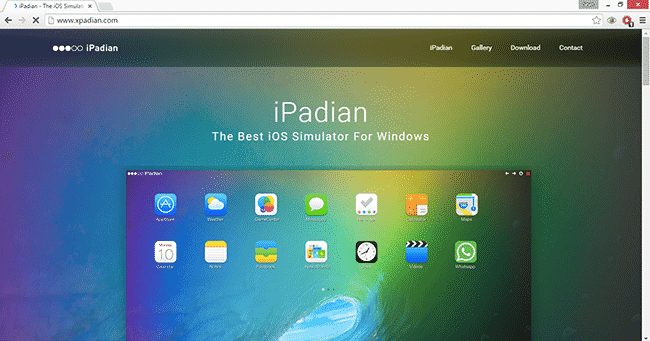 First of all, you need to download & install the free iOS emulator – iPadian 2 on your Windows PC.
Now install that tool on your windows PC by simply clicking the next option there.
After installation, you need to run the emulator on your Windows OS.
Accept the terms and conditions to proceed.
Once this is done, launch the tool, and you will see the iOS emulator where you will be running your favorite iOS app.
So, the above is all about how to use iMessage on Windows PC. I hope this article helped you share it with your friends also. If you have any other doubts related to this, let us know in the comment box below.