Google Home devices are great as they help you get hands-free help in any room. Google Home is powered by Google Assistant, and you can ask it any questions.
If we talk about music, Google Home can play music from various music sources, such as YouTube Music, Spotify, Pandora, and more.
Its compatibility with all ranges of music services is well accepted, and if you don't have a music subscription but someone in your family does, you can set Google Home to use their account for music playback.
Hence, if you are looking for ways to use someone else's music subscription on shared Google Home, you have landed on the right page. Below, we have shared some easy steps to let you use someone else's music subscription on a shared Google Home. Let's check out.
1. Open the Google Home App and click on the Menu button above it. This will launch a new menu on your device.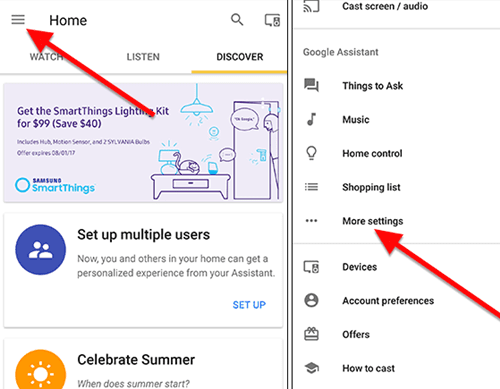 2. The menu will contain several options; you must click on the More Settings option. Just scroll down on the upcoming list of options and then find the Music option.
3. Tap on Music to manage all the preferences regarding that.
4. This last step is extremely simple, and if you have reached the above screen accurately, you will only require clicking on the single option named "No default provider". This is the option under the Music Preferences correlated to the Google Home for the particular user you have selected
So, this is how you can use someone else's music subscription on a shared Google Home. If you need more help, let us know in the comments below. Also, if the article helped you, make sure to share it with your friends as well.