Valorant is all the rage in the online FPS video game section. It's an FPS video game developed by Riot games and very similar to Counter-Strike. If you're a gamer and haven't yet played the game, you miss out on all the fun.
Even though the gameplay of Valorant is similar to CS: GO, it has its twists that make the gameplay more addictive. On Valorant, you get many character choices, with each having its supernatural abilities.
Soon after its launch, Valorant became one of the fastest-growing games in the world. Today, it has millions of active users, and it keeps refreshing its in-game content now and then.
In this article, we will discuss the Valorant Redeem Codes. We will know what Valorant Redeem codes are and how to get them free. So, let's check out.
What are Valorant Redeem Codes?
Valorant Redeem codes were some special codes that offered free stuff for the game. Codes don't redeem a top-notch item, but it's better than never.
Most often, Riot games, the developer of Valorant, releases Valorant Redeem codes to offer free in-game items to its users.
Redeem codes for Valorant don't require us to do anything. You need to grab the code and enter it in the right place.
The redeem codes for Valorant usually offer profile titles and player cards. Riot usually releases the Valorant Redeem Codes via its social media channels, YouTube, and live streams on Twitch.
Working Valorant Redeem Codes 2022
Now that you know what exactly Valorant Redeem Codes are, you can grab some free stuff by redeeming the codes. Unfortunately, there are few valid codes available at the moment.
Valorant redeem codes need to be redeemed as quickly as possible, as most of the codes offered by Riot were short-lived and only available for a limited time. Also, it's hard to find active Valorant Redeem codes for free items.
Latest Working Valorant Redeem Code
YTILAUD – Duality Player Card
Expired Valorant Redeem Codes
SHERBERT – Sherbet Pride Player Card
PRISMATIC – Rainbow Pride Player Card
COTTONCANDY – Cotton Candy Pride Player Card
PRIMARY – Primary Pride Player Card
GALACTIC – Galactic Pride Player Card
JUBILANT02 – Ally Player Title
SUNSET – Sunset Pride Player Card
TWILIGHT – Twilight Pride Player Card
JUBILANT01 – Proud Player Title
How to Redeem Codes in Valorant?
After getting the codes, you need to redeem them as quickly as possible. Redeeming codes in Valorant is fairly easy. Here's how you can Redeem a Valorant Code before it expires.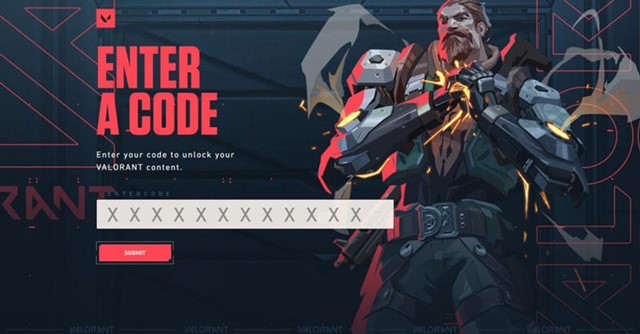 1. Launch the Valorant client on your system and log in to your account.
2. Once logged in, click on the Valorant icon located in the right of the Store tab.
3. On the Store, select Prepaid Cards & Code.
4. Once done, enter your code and click on the Submit button.
That's it! This will immediately redeem the code. You will find your rewards in your inventory.
How to Redeem Player Cards in Valorant?
You can have multiple player cards in your Valorant. If you have Valorant Player Card, you need to redeem it as well. Here's how you can redeem Player cards in Valorant.
1. First, open your web browser and visit this webpage.
2. Next, log in to your Valorant Account.
3. Once logged in, enter the player card code and click the Submit button.
That's it! This will redeem the Valorant Player card. You will receive the item in your inventory.
How to Get Up In Arms Player Card?
You can get the Up in Arms Player card for free by linking your account to Amazon Prime Gaming. So, if you have an Amazon Prime subscription, you can link your account to prime gaming to get Valorant rewards for free.
Valorant Developers often provides rewards to Prime gaming accounts. Hence, it would be best if you didn't miss those rewards.
As we mentioned above, Valorant Redeem coders were usually short-lived; hence you need to redeem them as fast as possible. Chances are that the redeem code we've shared might be expired when you try it. However, we will be updating the article when new codes arrive. So, make sure to bookmark this page for the latest Valorant codes.
So, this guide is all about Valorant Redeem Codes and how to redeem them in easy steps. Please let us know in the comment box below if you need more help redeeming Valorant Redeem codes.