If you have decided to put yourself in front of the camera and now need a good video editor to upload them to the video platforms like YouTube or Vimeo, then today you are at the right place.
As in this article, we will not only show you where to download and buy the best free and paid video editors, but also we will show you the tools to record your computer screen, tools to create funny animations with a photo editor with music, and platforms to compress & convert videos to other formats.
What is a video editor, and what is it for?
Video editing is an audiovisual creative process of photographs, graphics, audio, and digital effects in a computer file. Getting recordings and editions of photos with professional music are essential, and you can do so simply by choosing a good video editor for your PC or Mac.
Do not be afraid of the complicated functions and content quality, as at least once, we all have gone through this challenging and complex phase. Hence, your rate will improve the more you work hard and practice.
But, when you create a YouTube channel, you have to take care of the aspect of the video. At first, your creations will be more basic, but as you perfect them, you will get better results, as we told you earlier.
Here are some basic features that all these fantastic tools will provide you mentioned below:-
Allow you to create tutorials by recording your computer screen.
Allow you to record videos with Webcam.
Edit your recorded videos with a multitude of visual options.
Create animated videos or infographics to enhance a personal message.
Compress heavy videos to speed up loading if you want to use them in the design of your website.
Convert your videos to other formats.
10 Best Video Editing Software For YouTube
So, what are you waiting for? Now, let's explore the excellent list in this article without wasting time.
Guess what? OpenShot is a straightforward & powerful tool to open videos on Windows PC. OpenShot video editor is 100% free and open-source.
The great thing about OpenShot is that it supports various video, audio, and image file formats. It offers a layer-based video editor that might look complicated but is easy to use. This tool can clip, resize, scale, trim, rotate, and add effects to videos.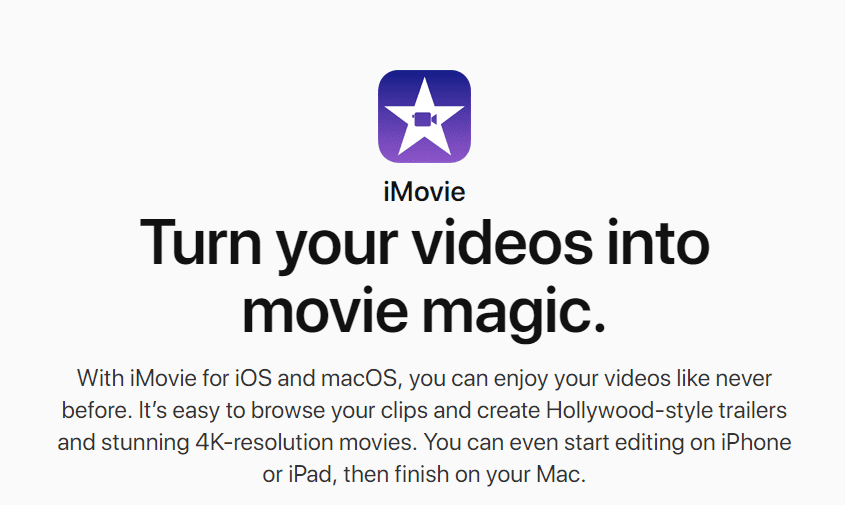 This excellent video editing tool is installed by default on a Mac, and if it is not the case, you can download it in the App store, which is free.
iMovie offers you lots of excellent video editing tools. Also, you can use the iPhone or iPad for projects, combine them with the Mac, and edit or record from several devices with a 4K resolution.
AVS Video Editor is a complete platform for editing and layout of professional videos compatible with all formats and devices.
The video editing app allows you to access different photo conversion options, and all these exciting features make the well-known AVS Video Editor a complete program.
If you are looking for an all-in-one video maker for creating amazing YouTube videos, you need to give Movavi Video Editor. With Movavi Video Editor, you can create videos, make screencasts, record tutorials, convert files, and do many other things.
It also has a premium version called Movavi Video Editor Plus that provides even more features like premium effects, image quality improvements, transition effects, and more.
Adobe Premiere Pro is one of the best-known software for creating unique and unmatched projects. It's a timeline-based video editing tool that Adobe Inc develops. The agency provides you with many intelligent tools for better storytelling.
Although Adobe Premiere Pro is not beginner-friendly, you can create professional-level YouTube videos if you learn to use this program.
Adobe After Effects is a well-known tool for creating animated graphics in 3D, visual animations, and special effects for your videos.
It is a bit complex when managing it, but it is perfect if you want the highest quality in your visual tool to create videos, get impressive results or give life to your logos.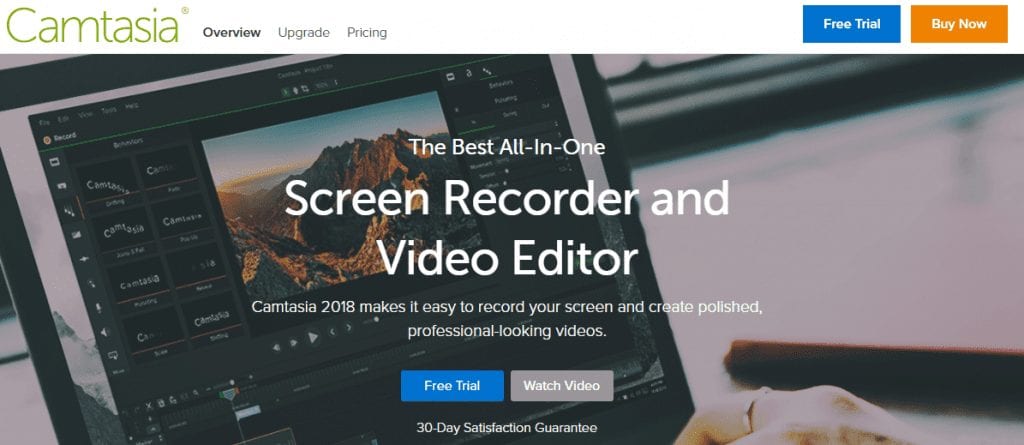 Camtasia is one of the most popular screen recording tools available in the market. Its multiple recording and editing options make it one of the most used tools today and the most expensive.
Moreover, its infinite customizable options make it a perfect video editor for recording tutorials and uploading them to platforms such as YouTube or Vimeo.
HitFilm Express is a powerful video editing that every YouTube content creator would love to have. The best thing about HitFilm Express is that it offers users many fantastic video editing features like a trimmer, filters, transition effects, etc.
However, the interface of HitFilm Express might confuse lots of new users. Still, it's one of the best video editing tools you can use to create YouTube videos.
Video Soft Dev Video Editor is one of the best video editing tools available for the Windows operating system. The great thing about Video Soft Dev Video Editor is that it offers users plenty of video effects and audio effects to stylize their videos.
Although it's an advanced video editing tool, it was heavily used by YouTubers to create quality video content.
Lumen5 is one of the best and top-rated video editing tools on the web. Lumen5 turns blog posts into social promos for those who don't know.
The video editing tool is perfect for social media marketers and YouTube content creators. There are tons of video and audio effects and filters to transform your videos.
So, these are the best video editing software for YouTube. I hope this article helped you! Please share it with your friends also. If you know of other such tools, let us know in the comment box below.