Until now, we have shared many articles on sports streaming. Now you have hundreds of websites when it comes to live sports streaming. Not only websites; you will even find apps for free live sports as well for Android and iOS.
Even though there are many ways to watch live sports online, most require premium subscriptions. While the services requiring premium subscriptions offer you the best quality sports, not everyone can afford them.
This is the only reason users still search for free sports streaming sites. You have few options in this category, but most of them are illegal and often get banned. One such website, VipBox, allows users to stream live matches, highlights, football, Rugby, NBA, NFL, Boxing, etc.
10 Best VipBox Alternatives For Sports Streaming
VipBox is a good website, but it's illegal and banned in many countries. So, to access the website, you may have to use a VPN app. Or else, you can use other sites like VipBox to watch sports online. Below, we have shared some of the best VipBox alternatives you should check out.
1. goATD
goATD is one of the best sports streaming websites on the list, which every sports lover would like to visit. The site has a clean user interface, covering basketball, golf, tennis, and soccer.
While goATD is completely free to use, and you can watch the live streams, you need to deal with endless spam-filled ads. Sometimes the ads can even redirect you to spammy websites and even close the main window.
However, you can get rid of ads by using an ad-blocker extension. So, if you can deal with ads, goATD could be the best pick for you.
2. SportLemon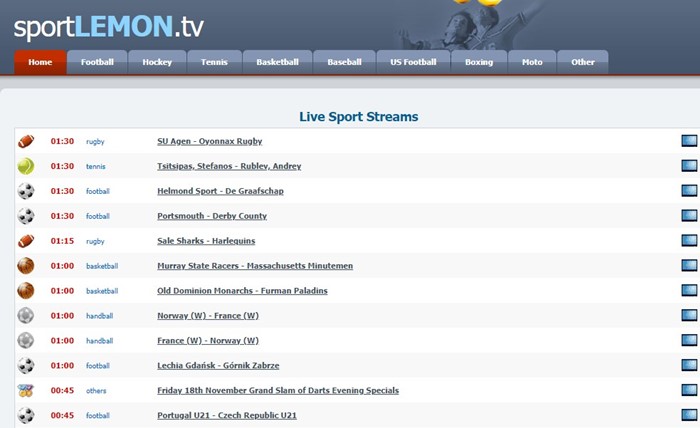 If you are searching for the best VipBox alternatives to stream live sports, then look no other than SportLemon. SportLemon is a site that covers a wide variety of sports events.
You can rely on SportLemon to watch Football, Hockey, Tennis, Basketball, Baseball, US Football, Boxing, Moto, and more.
The site's user interface is clean and well-organized and doesn't spam you with ads. While SportLemon is mainly designed for sports, you will occasionally find Movies and songs as well.
3. MamaHD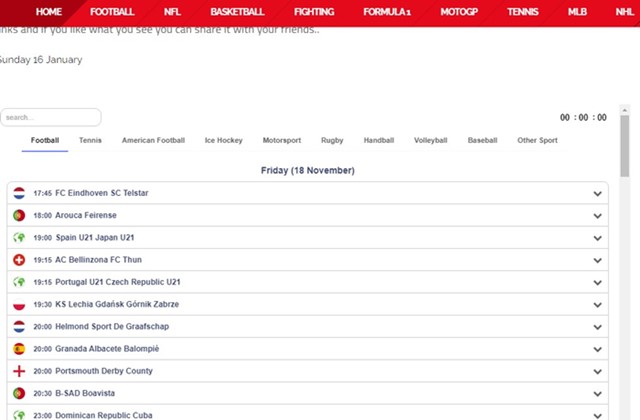 MamaHD is for those searching for a reliable site to watch live sports from their PC or smartphone. With MamaHD, you can stream free live sports, view the match schedules, and video highlights.
When it comes to sports coverage, MamaHD covers Football, NFL, NBA, Racing, WWE, Boxing, Golf, Snooker, and more. The site's interface is clean, but it could be better than the other two options on the list.
To use this website, you need to select the Sports category and select the game. Once selected, MamaHD will provide you with the streaming links. You can follow the links to watch the free live sports stream.
4. fuboTV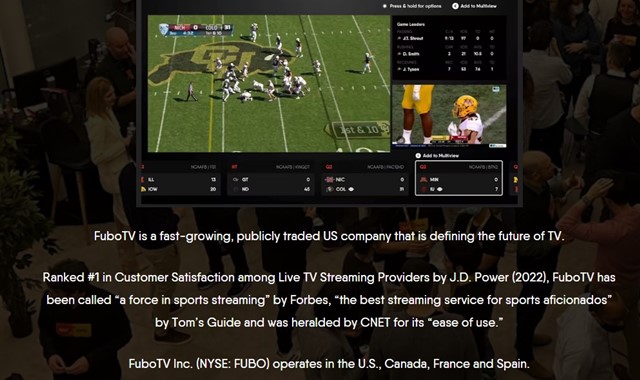 With over a million subscribers, fuboTV is easily the best live sports streaming service. The app proclaims itself to be a fast-growing, publicly traded US company meant to shape the future of TV.
And to be honest, fuboTV is growing at lightning speed, and now it has more than 200 live channels, including sports and entertainment. So, if you are a sports lover, fuboTV is something you should pay proper attention to.
fuboTV is supposed to run on any operating system and streaming devices. However, the major drawback of fuboTV is its availability. Its services are available only in the U.S, Canada, France, and Spain.
5. SportRar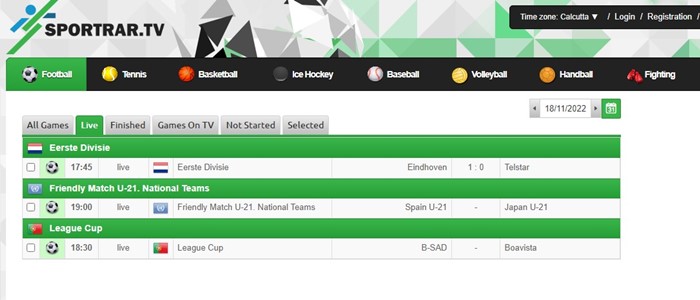 SportRar is for those searching for a free site to stream major sports events of basketball, baseball, hockey, and tennis. While SportRar covers other sporting categories as well, it's mainly known for basketball, football, and tennis.
If we talk about the site's user interface, it got the best one with no spammy or irritating ads. Actually, SportRar streams live sports from different TV channels, which means you can also select channels to watch the live feed.
Also, you get a dedicated section for TV channels which you can use to select and view your favorite sports channel. However, since SportRar is a free service, don't expect premium channels on this website.
6. FromHot
FromHot is one of the best VipBox alternatives on the list that you can use to watch any sports event live stream online from your home and for free.
This is one of the best sources of live sports streams, and it's known for its clean user interface. While the site shows fewer ads, they won't annoy you.
On FromHot, you can watch sports events such as American football, baseball, basketball, football, ice hockey, racing, rugby, tennis, badminton, billiard, and more. Overall, FromHot is the best site like VipBox for free live sports.
7. Willow TV
Well, Willow TV is very different from all other sites listed in the article. It's an American pay television sports channel known for broadcasting overseas cricket events.
You can rely on Willow TV to watch top-tier cricket matches from all across the world. With a subscription, you can watch every cricket match in high quality.
Another best and most exciting thing about Willow TV is that it also has exclusive agreements with the official broadcaster of the ICC. This means the site also covers ICC events.
8. Prime Video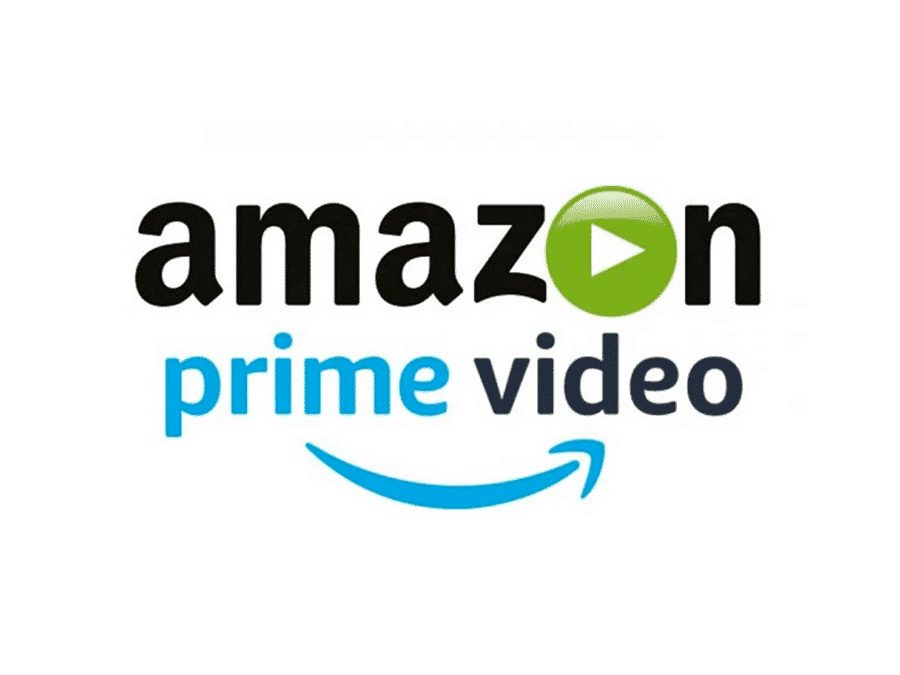 PrimeVideo is a part of Amazon Prime subscription, and it's known for offering Movies, TV Shows, and live cricket matches.
Actually, a single Amazon Prime Subscription will provide you unlimited access to Prime Video, Amazon Music, Prime Delivery, Prime Reading, and more.
While there are better choices than Prime Video for VipBox, it's still one of the similar sites like VipBox that can let you watch live sports for free.
9. Hotstar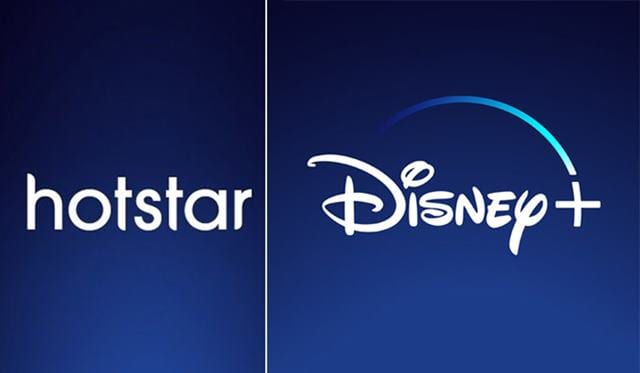 If you live in India and searching for the best VipBox alternative, then look no other than Hotstar. Disney+ Hotstar is a leading video streaming service known for its massive video content.
With a Disney+ Subscription, you can watch Movies, TV Shows, Documentaries, Live TV Channels, Sports, etc. Recently, Hotstar hosted the ICC T20 Worldcup event.
Hotstar covers all channels from the Star Network. You can watch cricket, football, hockey, etc., with Disney+ Subscription.
10. BuffStreams
BuffStreams is probably the last site like VipBox for live sports. You can use BuffStreams to watch sports like soccer, football, baseball, basketball, tennis, cricket, rugby, hockey, boxing, motorsport, and more.
The site's user interface looks outdated but is clean and easy to use. Besides the live sports streams online, BuffStreams is also used to receive the latest results, match statistics, important kick-off notifications, and more.
So, BuffStreams is a perfect option for those who want to watch other countries' sports. It's still a very new website, but it's gaining popularity rapidly. Overall, BuffStreams is a great VipBox alternative that you can consider.
Also Read: 10 Best Live Cricket Streaming Websites
Almost all sites listed in the article provide free live sports streaming. So, these are some of the best sites like VipBox that you can use today. If you want to share your favorite site with us, let us know the site name in the comment section below. Also, if the article helped you, share it with your friends.