It doesn't matter how big or small your business is; if you are still managing your contacts with your phone number, you are inviting yourself the trouble. It's almost impossible for an individual to scale business by using a private phone number, and neither does it looks professional.
Over time, as your team and business expand, the need for a business phone number becomes more important than ever. And this is where the virtual phone number services come into play. They provide you with a secondary phone number that can be operated without having a real smartphone.
Unlike traditional phone numbers that depend on towers to provide you with the networks, virtual phone numbers rely on the internet. They are more affordable than real phone numbers and are most preferred for business needs.
List of 10 Best Virtual Phone Number Providers (2022)
Hence, if you are looking for the best virtual phone number service providers to make and receive business calls, you have landed on the right page. Here we have listed a few best virtual phone number providers or sites that provide virtual numbers at affordable prices. Let's explore the list.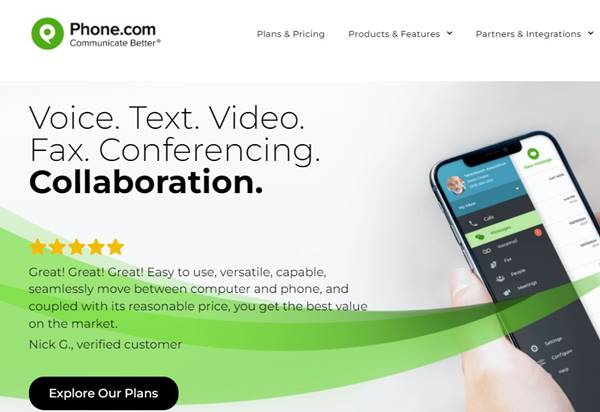 If you are looking for an affordable yet feature-rich virtual phone number solution for your business, you need to give Phone.com a try. The virtual phone number service has three different plans – Basic, Plus, and Pro. The basic plan is designed for small businesses, and it includes 300 minutes of calls.
After creating an account with Phone.com, you get a free local number that you can use to make or receive calls. However, if you want a premium or a separate number, you need to pay for it.
The Phone.com premium account offers you 50 different features that could help you manage your clients. You get features like address book, call forwarding, call analytics, call recording, call transfer, etc.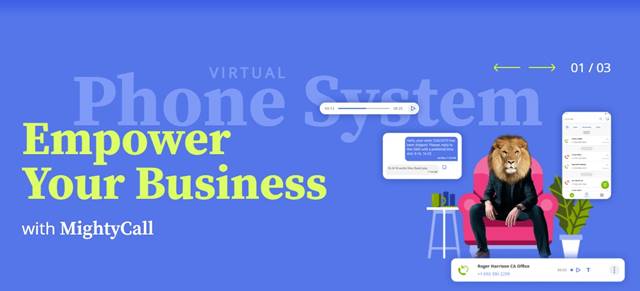 If you are looking for a virtual phone number system to empower your business calls, look no other than MightyCall. MightyCall brings you a full-fledged virtual phone system for your business at affordable prices. It has three different plans to choose from – Small Team, Business, and Enterprise.
The Small team plan, designed for small businesses, starts at $9 per month/user, and you get 1000 minutes of call time. Compared to other virtual phone number service providers, MightyCall's plans were affordable and effective.
Every MightyCall plan offers several phone numbers – toll-free and local numbers, or multiples at no extra charges. Other than that, you get useful features such as Call Recording, Voice to text, Browser phone, etc.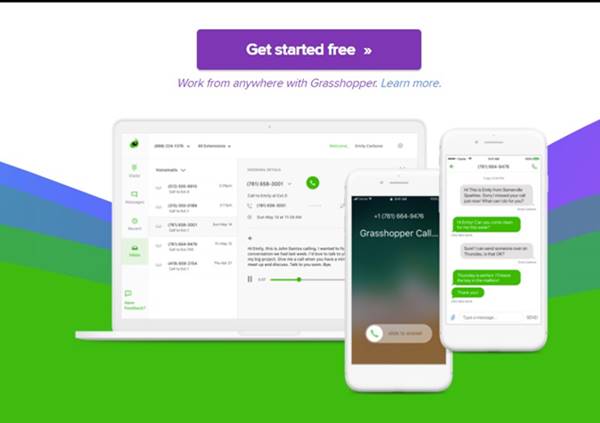 Grasshopper is a virtual phone system designed to keep your personal and business calls separate. Compared to other virtual phone systems, Grasshopper is pretty easy to set up & use.
On Grasshopper, you just need to select your number, choose your plan, download the app on your device, and start making calls or sending SMS. Whenever your Toll-Free, Vanity, or Local numbers generated via Grasshopper receives a call, it will be immediately forwarded to your primary phone number.
While Grasshopper uses your cellular network for incoming/outgoing calls, it still has the option to enable the WiFi and VoIP calls. The plans of Grasshopper were pretty expensive, but they offer unlimited minutes.
RingCentral is another best virtual phone system on the list that you can consider. This one offers you more useful and better features than other virtual phone number providers. It has tools for video conferencing, cloud phone, team messaging, and more.
The good thing about RingCentral is that it has its app available for almost all platforms. With RingCentral, you can take business calls from your desktop computer, laptop, mobile phone, or even desk phone.
The standard plan of RingCentral, priced at $27.99 per user/month, allows you to choose business phone numbers from over 100 countries. The standard plan even allows you to host video conferencing with up to 100 participants.
Well, Google Voice is an intelligent voice calling service offered by Google. While Google Voice may not be as feature-rich as the other ones on the list, it can still satisfy your needs for placing and receiving calls from anywhere.
Google Voice service is only available in the US and provides a secondary phone number that you can use for business calls. On the Google Voice app or the web version, you get the option to forward calls to any device and have spam calls blocked automatically.
Nextiva is a top-rated service on the list that helps small businesses grow faster. It's mainly known for providing VoIP phones, video conferencing, and text messaging services. Every plan of Nextiva offers a virtual phone number that you can use to make or receive calls on any phone, such as VoIP desk phones, cell phones, or softphones.
Other than that, Nextiva is mainly known for its other call-related features like the ability to collect feedback from clients automatically, tracking customer interactions, conference calling, and more.
If you are looking for a no-fuss web service that can provide you virtual online phone number, then give eVoice a try. eVoice gives you a free phone number – Local or Toll-free to get started.
After getting a free phone number, you can set up call forwarding to the number you want to receive the calls. Besides that, eVoice also provides other useful features such as voicemail to text, conference calling, custom greetings, etc.
CallHippo is yet another simple & easy to use virtual phone system that provides a wide range of valuable features to satisfy your business communication needs. On CallHippo, you need to purchase numbers from around the world, assign your team-specific numbers, and start calling & receiving calls around the world.
You can make and receive calls from anywhere using your laptop or mobile device. It also has an intelligent call forwarding feature that forwards all incoming calls to an alternate number.
Some other features of CallHippo include call analytics, call transfer, call recording, and more. The plans of CallHippo were pretty available, and you get an option to choose projects based on your business size.
Founded way back in 1994, Sonetel has become one of the world's leading virtual phone number service providers. This one is a bit different than all other phone number services that we have listed. Instead of offering a full-fledged virtual phone number system, it allows you to purchase a local phone number from any country.
The price of numbers at Sonetel starts at $1.79/month, and you have the option to forward incoming calls to any other number at the cost of a local call. Besides that, Sonetel also allows you to set up voice responses on your virtual numbers. Overall, Sonetel is an excellent virtual phone number service that you can consider.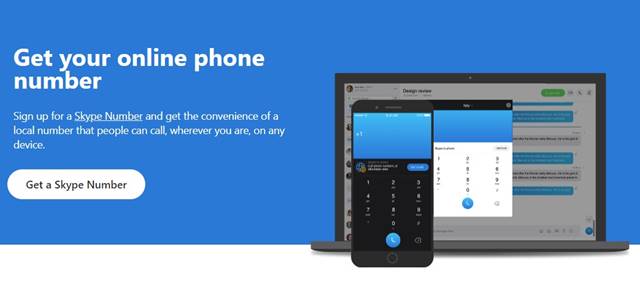 The popular video calling service, Skype, also has an addon called Skype number. A Skype number is a second phone number that you need to purchase. Once you buy a number, it gets attached to your Skype account.
So, you can use the Skype number to make and receive calls. You also get an option to forward your calls or easily send them to voicemail. As of now, Skype numbers are available in 25 countries/regions.
So, these are some of the best virtual phone number service providers that you can start using today. You can use these virtual phone systems to make and receive calls from anywhere using your desktop/laptop or smartphone. Let us know if you want to add your favorite virtual phone system to the list.