A popular browser created by a team of developers who were team members of Opera has finally made its way to Android in beta version. The main aim of the Vivaldi browser is to provide maximum customization to its users without compromising privacy and security; in brief, it is quite similar to Chrome.
The developers have integrated a lot of desktop browser features of Vivaldi in its Android version. Speed dial to quickly access favourite sites like facebook, twitter and much more. Moreover, it also has features such as notes and capture. The desktop version of the browser is based on Chromium engine and provides a large number of features.
Another cool feature Vivaldi Android browser has is the dark mode. You can either use the dark way or continue using the light mode while the overall design aims to provide a better user interface and more straightforward navigation. 
The user experience is also good, instead of multiple taps to reach some menus, it would only require a couple of taps to do so. Another cool feature is in the downloads sections that display all your downloads separately based on their file formats. Menus can be left, and right-swiped for easy navigations.
Notes feature:
Something unique and a feature that no other browser have till date is the Notes feature that allows you to create and save notes within the browser. Vivaldi has inbuilt notes feature. Therefore you can copy-paste anything in Vivaldi notes. You can also sync the notes across other devices.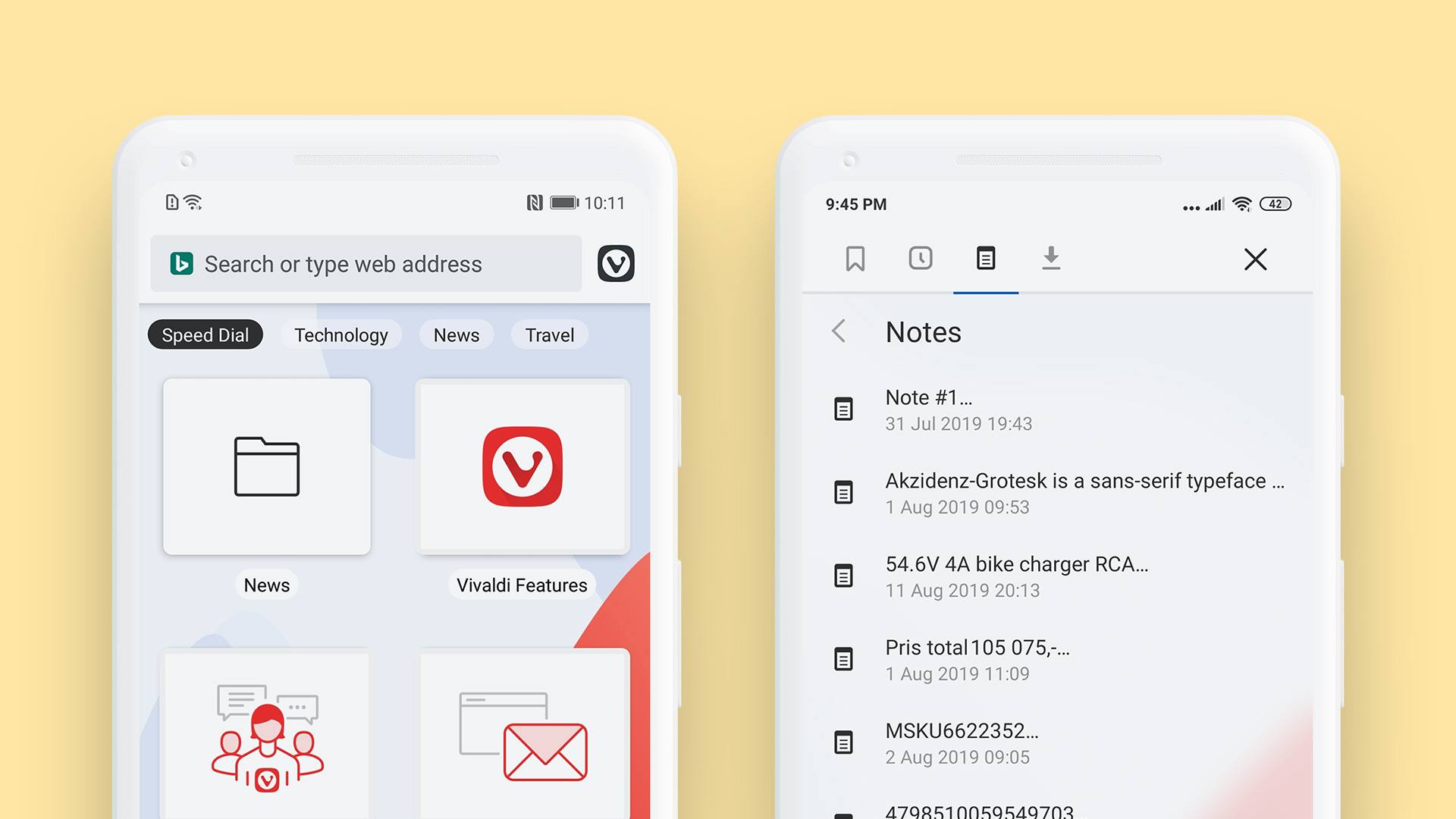 Another cool feature is the pre-installed search engines that can let you switch between search engines like Google, duckduckgo or bing in just one tap.
The capture feature allows you to capture a particular part of the screen or take a full-screenshot. Though all of the phones already have screenshot feature; an inbuilt browser feature is also a good idea anyway.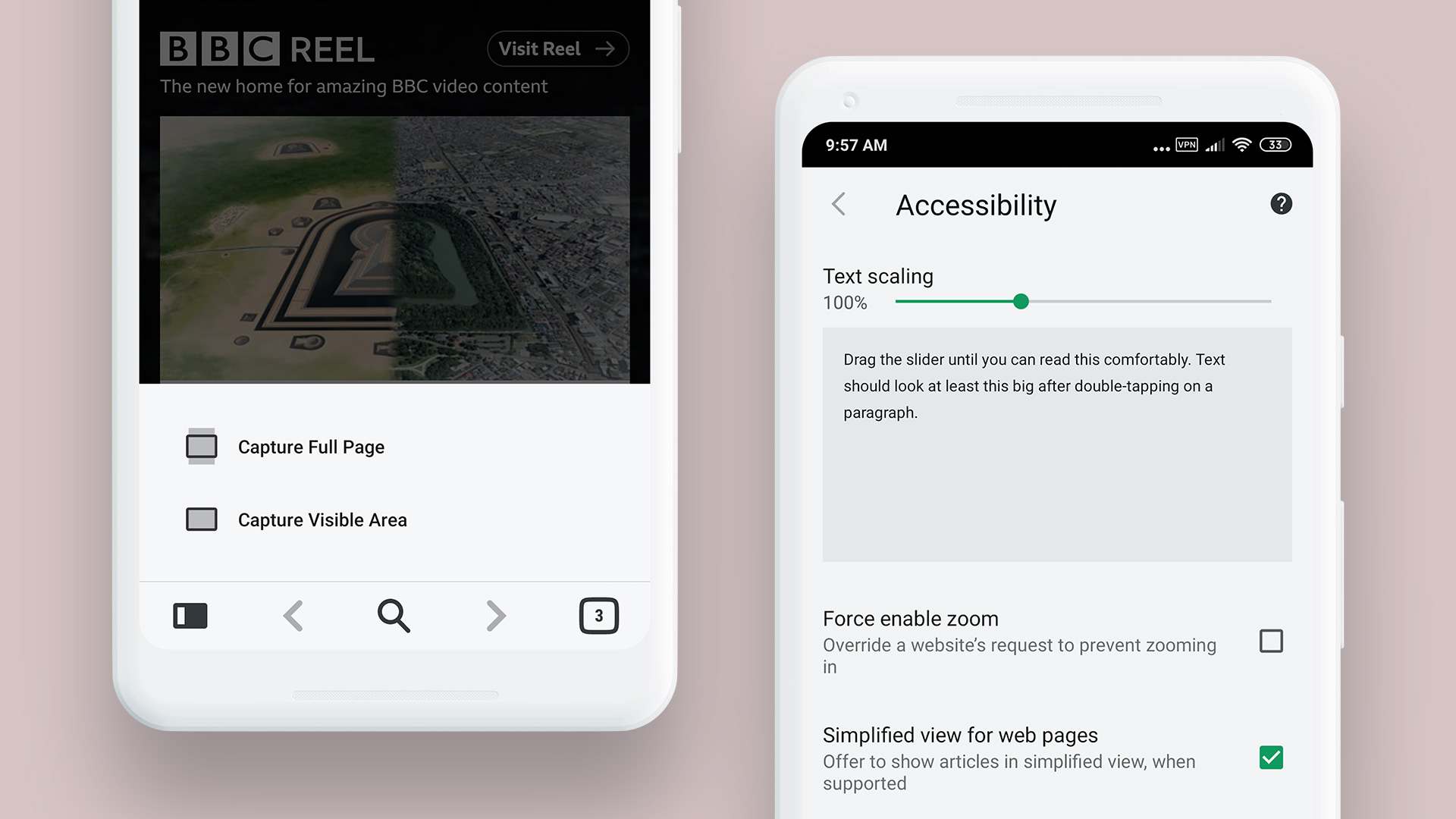 The Vivaldi browser is now available on for download on Play store while the tablet version is still under development.