You might have read lots of articles on the internet discussing privacy risks. While there's no sure-shot way to protect your privacy, you can still take a few precautive steps to reduce the risk of privacy breaches.
The one thing you should do to protect your Digital Privacy is to start using a VPN service. As of now, there are hundreds of VPN apps available for Android that claims to protect your digital privacy and encrypt your traffic.
What is VPN?
VPN or Virtual Private Network is a process of establishing a protected network connection when using public networks. Even if you don't connect your devices to public networks, you can still use VPNs to hide your IP Address.
VPN services allow you to connect to VPN servers. Each server has its unique IP Address, and when you connect with it and visit a website, the website sees the IP Address of the server instead of your original one.
In this way, VPNs also help you to unblock blocked websites. For more information related to VPNs, check out our guide –
Steps to Setup VPN on Android Without Using any App
You don't need to install a dedicated VPN app from the Play Store to set up a VPN on Android. Android allows you to set up a VPN profile and connect with it manually. Here's how you can set up a VPN on Android without using any app.
1. First, open your Android app drawer and tap on Settings.
2. On the Settings app, tap on the Connection & Sharing option.
3. On the Connection & sharing screen, tap on the VPN.
4. The VPN page will show you all available VPN options. If your phone has a dedicated VPN app, it will appear on this screen.
5. To add your VPN profile, tap the (+) button at the top-right corner.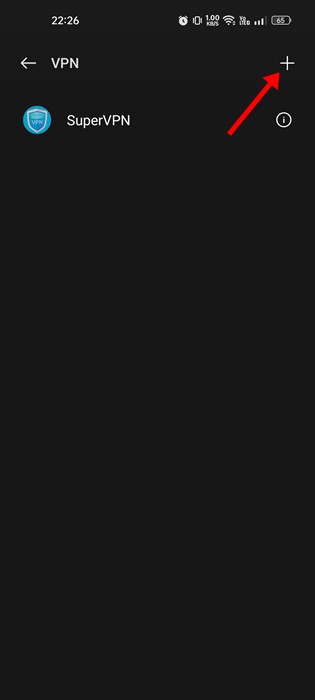 6. Now, you need to enter the name of your VPN, VPN Type, Server Address, and a few other details. Enter all details and tap on the Save button.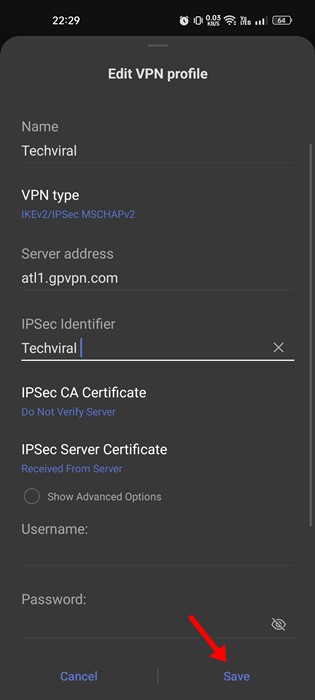 7. After setting up a VPN profile on your Android, you need to tap on it to connect to the VPN server.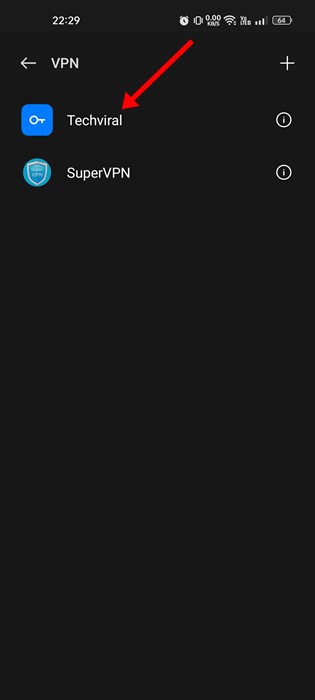 That's it! This is how you can set up a VPN without an App on Android.
If you want to make things difficult for third parties to track your activities online and steal data, you should start using a VPN on your Android. So, this is how you can set up a VPN Without an app on Android. If you need more help with VPNs, let us know in the comments.