Whatsapp to bring an update to the app that will allow the users to pause voice messages while recording. Earlier, it was reported that Whatsapp is working on changes to its voice message feature.
In the upcoming update, the company will bring a new feature where the user can pause and resume recording a voice message from where you stopped. Currently, if you start recording a message, you have to send it; you can't continue to the same message. But soon, you will have an option to pause the voice recording.
WhatsApp Users can Pause & Resume Voice Recording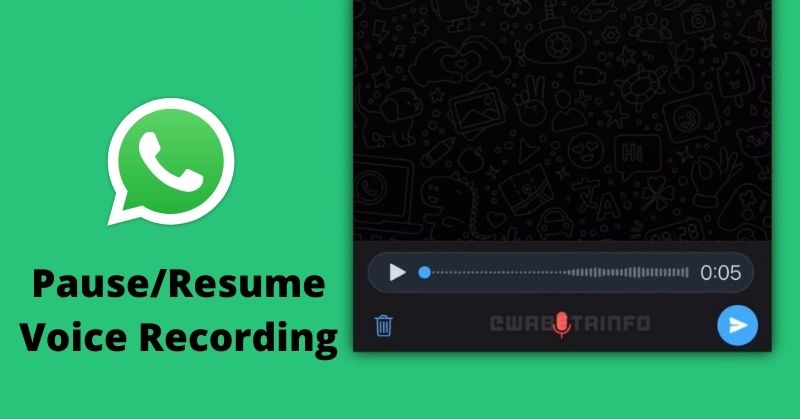 According to WABetainfo, the messaging app is still developing the feature and is not yet available for beta testers also. The instant messaging app's new feature will be available soon for beta users of both Android and iOS.
The report stated,
"WhatsApp is getting several improvements, in particular for voice messages. The latest news reports that WhatsApp is working on the possibility to pause voice messages while recording them, for a future update. This feature is very useful because it won't force you to stop and record a new one."
A demo video is shared by WABetainfo, which you can watch and know how the pause voice recording feature works.
In the video, we can see, once the recording is stopped, you will see another record button; when you click on it, you can resume recording from where you stop.
The feature is spotted for WhatsApp for iOS, but the company says it will add the feature to both Android and iOS beta. Once the feature is available, we will update you. Stay tuned to us for the latest updates.
Apart from this, Whatsapp is rolling out to encrypt your backup using end-to-end encryption. Once you enable the encryption, you can secure your backup on iCloud from unauthorized access.