There could be various reasons why one would want to access WhatsApp via Proxy Server. However, somemost popular reasons for using Proxy are improved security, privacy protection, bypassing the restrictions/block, etc.
If you are a WhatsApp user, you may know that the app is banned in many regions. Even when the app is not banned, the government bans the instant messaging app to avoid communication for political reasons.
In some countries, internet connection is still an issue. And when users have no internet to communicate using an instant messaging app, they feel trapped. To ease those situations, WhatsApp introduced a 'Proxy Server' option.
Proxy Server on WhatsApp
Since WhatsApp knows its users are often blocked from using the app, they have introduced an option to set up a proxy server to connect to WhatsApp.
When users worldwide are blocked from using the instant messaging app, volunteers and organizations can create proxy servers to help people reconnect to WhatsApp.
After establishing a connection to WhatsApp, it allows users to communicate with others freely and securely.
How to Set Up WhatsApp Proxy?
You don't need to use any third-party app or set up a proxy on your smartphone to use WhatsApp Proxy. Instead, WhatsApp provides you with an in-app setting to enable the proxy.
The feature was introduced a few months ago, but many users don't know about it. The option to set up WhatsApp Proxy is hidden deep under Settings.
According to WhatsApp guidelines, users can set up a proxy using a server with ports 80, 443, or 5222 available and a domain name that points to the server's IP Address. Below are the steps to enable WhatsApp Proxy.
How to Enable WhatsApp Proxy on Android?
It's pretty easy to enable WhatsApp Proxy on Android. You just have to ensure you are using the latest version of WhatsApp. So, update the app and follow these steps.
1. First, open your Android app drawer and tap on WhatsApp.
2. When the WhatsApp app opens, tap on the three dots at the top-right corner.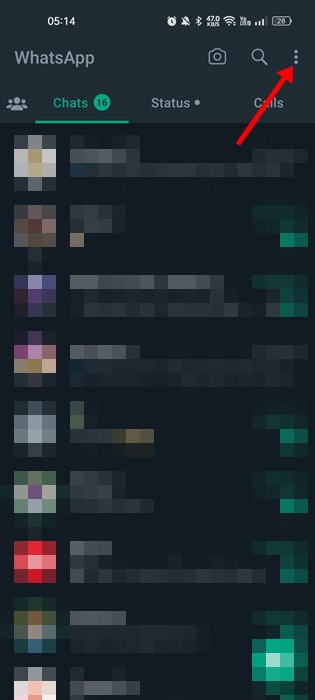 3. Select 'Settings' from the list of options that appears.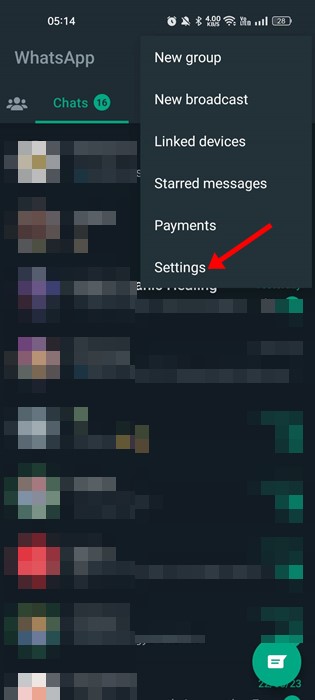 4. On Settings, scroll down and tap 'Storage & Data'.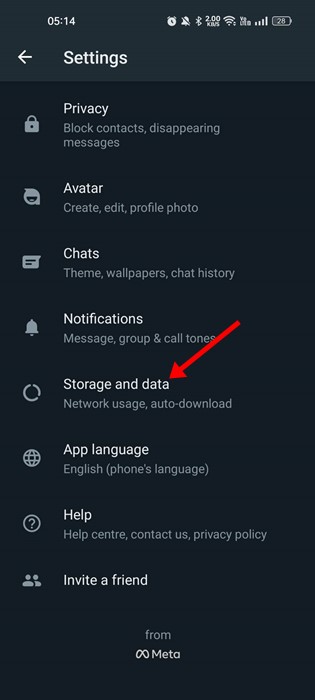 5. On Storage & Data, scroll down to the Proxy. Next, tap on Proxy Settings.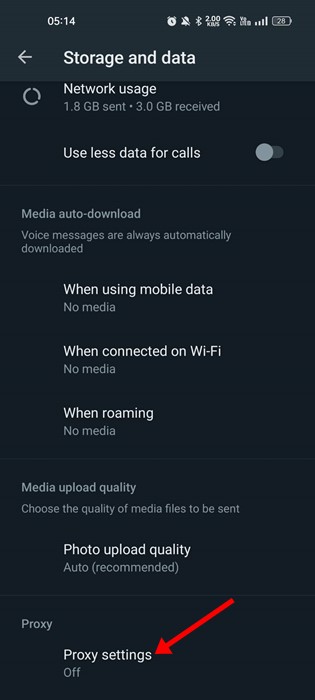 6. Next, on the Proxy screen, enable the toggle for 'Use Proxy'.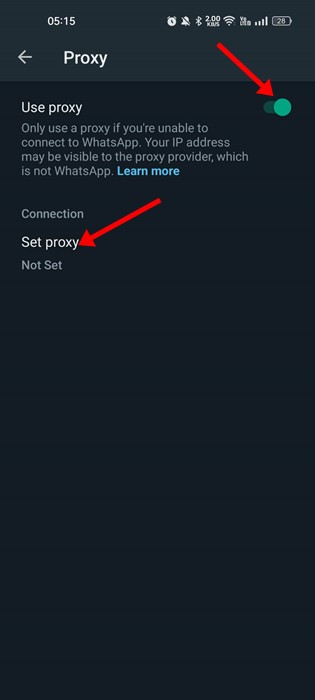 7. Next, tap the 'Set Proxy' option and enter the proxy address. Once done, tap on the Save button.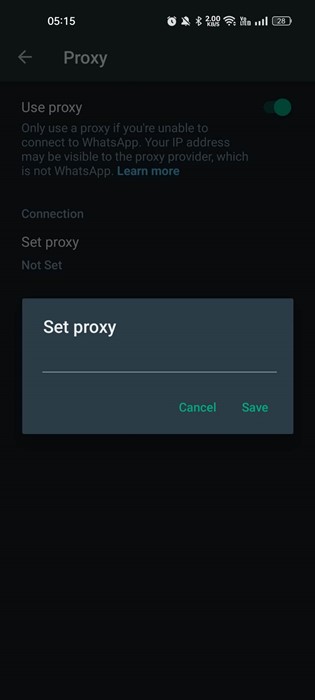 That's it! This is how you can enable WhatsApp Proxy on an Android smartphone.
How to Enable WhatsApp Proxy on iPhone?
WhatsApp app for iPhone also has a feature that lets you enable the proxy. Here's how to enable WhatsApp Proxy on iPhone.
First, update your WhatsApp app for iPhone.
Once updated, head to Settings > Storage and Data.
On Storage and Data, tap on the Proxy.
Next, tap on the 'Use Proxy'.
Enter the Proxy address and tap on the Save button.
That's it! That's how easy it is to access WhatsApp by proxy on an iPhone.
How to Enable WhatsApp Proxy on Desktop?
The feature to enable proxy is available only on the WhatsApp app for Android and iOS. Currently, neither the web version nor the desktop app for WhatsApp has this feature.
However, the company is expected to add the option to enable WhatsApp Proxy on the desktop app pretty soon.
How to Fix WhatsApp Proxy Not Working
WhatsApp Proxy Not working may be due to incorrect proxy settings or app problems. First, you must ensure that the Proxy server is active and properly configured.
If everything is right and still WhatsApp Proxy is not working, you can do these things to resolve the problem.
Restart your smartphone.
Clear the WhatsApp Cache and Data File.
Reinstall the WhatsApp App.
Check the Server of WhatsApp.
Also Read: How to Send Anonymous Messages on WhatsApp
So, these are some simple steps to enable WhatsApp Proxy. If you need more help enabling proxy settings on WhatsApp, let us know in the comments. Also, if the article helped you, make sure to share it with your friends.