The Facebook-owned messaging app Whatsapp to soon bring self-destructing image feature, that is similar to disappearing photos on Instagram. The company is working on the self-destructing images feature that will disappear the sent images for both sender and receiver. It is similar to the disappearing messages feature of Whatsapp.
Self-Destructing Photos Feature Coming to Whatsapp in the Future Update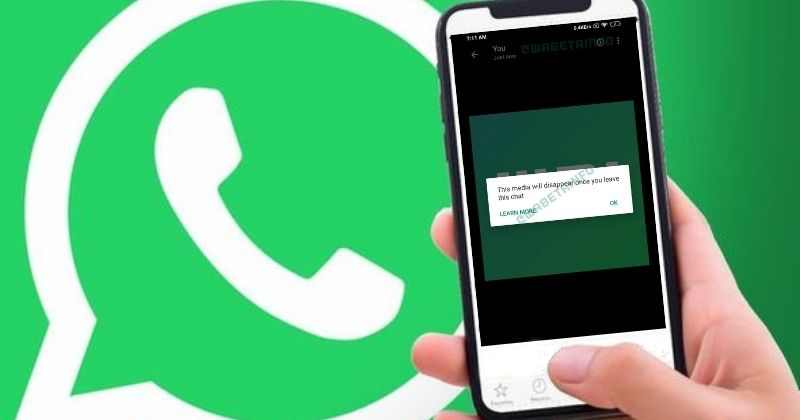 The self-destructing image feature was spotted by WABetaInfo, who posted about the feature on Twitter and said, the feature will be available for both Android and iOS. This feature will allow the users to send photos to the other user and once the recipient viewed the picture, it will disappear.
WhatsApp is working on self-destructing photos in a future update for iOS and Android.
• Self-destructing photos cannot be exported from WhatsApp.
• WhatsApp didn't implement a screenshot detection for self-destructing photos yet.

Same concept from Instagram Direct. ⏱ pic.twitter.com/LLsezVL2Hj

— WABetaInfo (@WABetaInfo) March 3, 2021
As we have mentioned above, the feature is similar to Instagram Direct Messages, which allows the users to send media that can be viewed once and replayed once before they are deleted.
Even, the Signal app has a similar feature named "View Once". It allows the user to send videos and images that disappear once they are opened.
By seeing the leaked screenshots, it looks like the user can click on the photo or pick an image from the gallery and share it with another user by clicking on a new button that is next to the "add a caption" text field. Even the images do not have a preview and show a "Tap to View" message in the chat.
According to WABetaInfo, these self-destructing photos can't be exported from the app to Camera Roll. However, till now, Whatsapp has not shared any screenshots of the function.
Whatsapp is the most popular app used by billions of people. The app gets updated regularly and adds new features to stay relevant. However, due to its privacy policy, many of the users have switched to other apps like Signal and Telegram. Recently, we saw, the company is adding support for third-party animated sticker packs in selected regions. Moreover, it is also said that the app might bring a new private chat feature.