If you have been active on social networking platforms, you might have seen people comparing WhatsApp with its competitors like Telegram, Signal, etc., from the past few days. Have you wondered why? Whenever we think of communicating with others, we usually think of Facebook Messenger and WhatsApp. However, both of the apps were not as safe as they appear.
According to WhatsApp's new policy update, the company will now share user data with other Facebook Companies. Before the new policy update, every chat on WhatsApp used to be protected with end-to-end encryption.
Sparked by concerns over data privacy, users have already switched to different messaging apps that care about users' privacy. There are quite a few WhatsApp alternatives that offer similar features and better privacy options.
WhatsApp vs Signal vs Telegram: Security & Features
In this article, we will compare the three best and leading instant messaging apps for Android. We will compare the security protocol and features of three leading apps – Telegram, WhatsApp, and Signal. Let's check out.
1. WhatsApp
Security:
Over the years, WhatsApp has been known for its end-to-end encryption. What more important is that WhatsApp enables end-to-end encryption on every mode of communication that the app has.
That simply means that all of your voice calls, video calls, photos, videos that you share on the platform were end-to-end encrypted on WhatsApp.
It's also worth noting that Open Whisper System originally develops the end-to-end encryption protocol used by WhatsApp. For those who don't know, Open Whisper System is also a developer of the Signal messaging app.
The only downside of WhatsApp is that it doesn't encrypt any form of backups. Also, it doesn't encrypt the metadata used to carry the communication between the two endpoints.
Features:
WhatsApp is right now the leading messaging app available for Android & iOS. The app uses your phone's internet connection to exchange text messages, make voice & video calls, etc.
Apart from regular instant messaging features, WhatsApp also has Disappearing Messages, WhatsApp Payment, etc. If we talk about the group chats, the app supports group chat with up to 256 members. The group video calls were restricted to 8 users at a time.
Along with communication features, WhatsApp also has a feature known as 'Status,' similar to Instagram Stories. You can even use the app to exchange files and documents, but there are file size limits.
2. Signal
Security:
When it comes to security & privacy, no other instant messaging app can compete with Signal. Signal is a messaging app that takes the user's privacy & security very seriously.
To protect users, it uses the open-source Signal Protocol to implement end-to-end encryption. What's more important is that it enforces end-to-end encryption on every form of communication that's available within the app.
What makes the signal more capable than WhatsApp is it's Sealed Sender protocol. It's a new way to communicate where no one will be able to know who is messaging whom, including Signal.
Unlike WhatsApp, Signal encrypts your metadata too, which prevents authorities from knowing whom and when you have sent the messages and for how long. Yes, signal also lets you create encrypted local backups as well.
Features:
While Signal beats both WhatsApp & Telegram single-handedly on the security front, it falls short when it comes to the features. It doesn't have features like Status, Payments, etc., but it does have all the necessary features.
You can exchange text messages, make voice & video calls on the platform. Also, Signal allows you to create a group to start a text conversation between multiple users, but you can't broadcast messages to multiple contacts. The latest version of the app also got the group calling feature as well.
Some of Signal's unique features include the ability to hide the IP Address, incognito keyboard, dark mode, powerful photo editor, etc. It also supports emojis and privacy stickers, but they are very limited in numbers. Overall, Signal is the right choice.
3. Telegram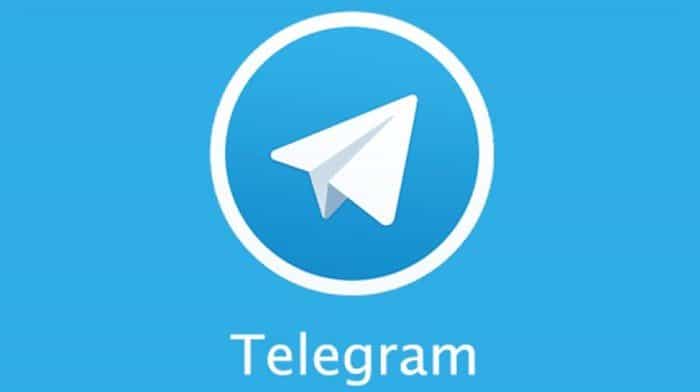 Security:
Over the years, we have wondered that Telegram is the best choice for security & privacy. However, this section will change your thinking. Actually, Telegram's security is questionable, and it comes nowhere close to what WhatsApp and Signal offer.
Telegram does support end-to-end encryption, but it's limited to only secret chats. That simply means that the messages you exchange via secret chats are only encrypted, and the regular conversations are not.
Also, there's one thing important to note here. According to Telegram, the company manages its message storage and decryption keys in a way that one would require court orders from multiple legal systems to access any of your data.
As of now, the company has shared no data with third-parties and the government. In the secret chats feature, Telegram uses its own encryption protocol, MTProto. The protocol is acceptable, but it's a closed-source protocol. So, security researchers can't verify the protocol used to encrypt the chats.
Features:
While both Signal and WhatsApp offers features that users would really need, Telegram is overloaded with features. Some of the app features were really useful, but others were just there for no reason. Yes, you get basic features such as text chats, group chats, and channels.
While WhatsApp has a group limit of 256 members, Telegram allows users to create groups with up to 200,000 members. Telegram is focused more on groups rather than individual chats. In fact, you or your friends might be using Telegram just for using the Channels to download things.
Telegram offers several group-specific features, such as bots, polls, quizzes, hashtags, and much more to enhance users' group experience. The platform is also best for file sharing because it doesn't compress your files.
There are a few other features like Disappearing messages, app locker, message scheduling, video calls, etc.
So, this is a detailed comparison between Telegram, Signal, and WhatsApp. In our opinion, Signal is the best choice as it stands out in every section. If you love to communicate in groups, then Telegram might be the best pick for you. I hope this article helped you! Please share it with your friends also. Also, let us know which messaging app you will use after reading this article.