Microsoft and Qualcomm have announced a partnership to port Windows 10 to smartphones, tablets, and PCs powered by Snapdragon's 64-bit ARM chips. Hence, Microsoft finally demonstrated Windows 10 running on Snapdragon 835 processor.
Finally! Windows 10 Running On Qualcomm Snapdragon 835 Processor
For some time now it has been known that Microsoft and Qualcomm are preparing the arrival to the market of equipment based on ARM processors and running Windows 10. Until now there was only one idea of how these processes were going on, but the software giant revealed on the last day of BUILD 2017 the whole process.
The change that Microsoft and Qualcomm want to bring to the computer market is, from the perspective of many, a revolution. If so far was stuck with processors with x86 architecture, everything will change with the arrival of this version of Windows 10 and the processors of Qualcomm.
Not wanting to repeat the mistakes of the past, that Surface RT and Windows RT are examples, the tech giant Microsoft has arranged how these processors have an emulator that will change the commands between these two architectures in real time.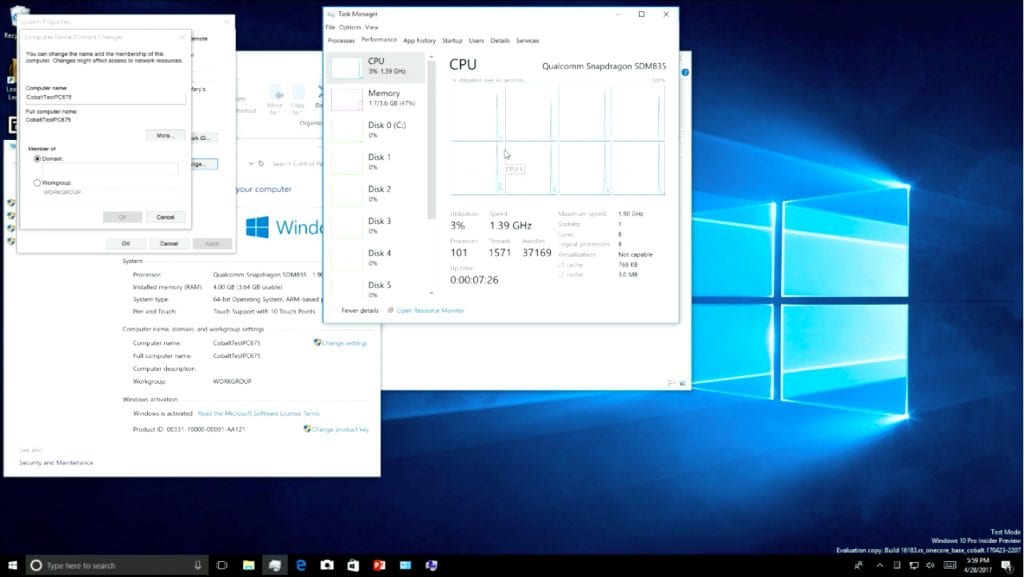 In this way, it will be possible to have win32 applications running on the ARM architecture in a completely transparent way for the user, who will be able to install and use the applications that it currently uses.
To show the work that has been done and the state of the developments, the tech giant Microsoft showed in BUILD 2017 these processes, having downloaded, installed and used a normal win32 application, created for the x86 processors.
This capability will also open the door to devices that will not be stuck with Windows 10 S, making it more attractive and even true competitors to Chromebooks. It remains to wait for the end of the year when the first machines will reach the market so that you can see what the tech giant Microsoft and Qualcomm prepared.