On Tuesday, Windows 11 got the latest update from Microsoft, which was aimed to settle some of the major issues of the 2H22 Windows 11 version, but it has introduced another certain issue in Task Manager.
Microsoft is also well aware of this issue, as a lot of Windows 11 users are facing it. The users also do not have a choice of uninstalling the earlier update so let's discuss what its solution is.
Microsoft Revealed to Working On Fix of Unreadable Task Manager Issue
This earlier update's driven issue is making Task Manager's few UI components unreadable due to mismatching in colors to show it in deception as these components are displayed in the color of the background, which you can see in the above image.
However, this issue arrived after installing the KB5020044 update (build 22621.900), which was focused on a solution for a huge issue that caused the game performance in the 2H22 Windows 11 version.
And it also includes storage alerts for OneDrive members and some more advancements to Windows Spotlight, so it is not preferable to be removed.
As this issue impacted many users, so the company has already revealed that they started working on a fix for this issue, but they haven't detailed when exactly everyone is going to get it.
But it seems that we will get this fix's update before the next Wednesday. Also, it has given a solution for until then and why it is causing a balanced ratio, not for everyone.
Microsoft noted that this issue is only arriving for those users who have selected their Windows color mode to 'Custom'. If the user switches it to Light or Dark mode, it may get a fix until the actual fix doesn't arrive.
How To Change Color Mode in Windows 11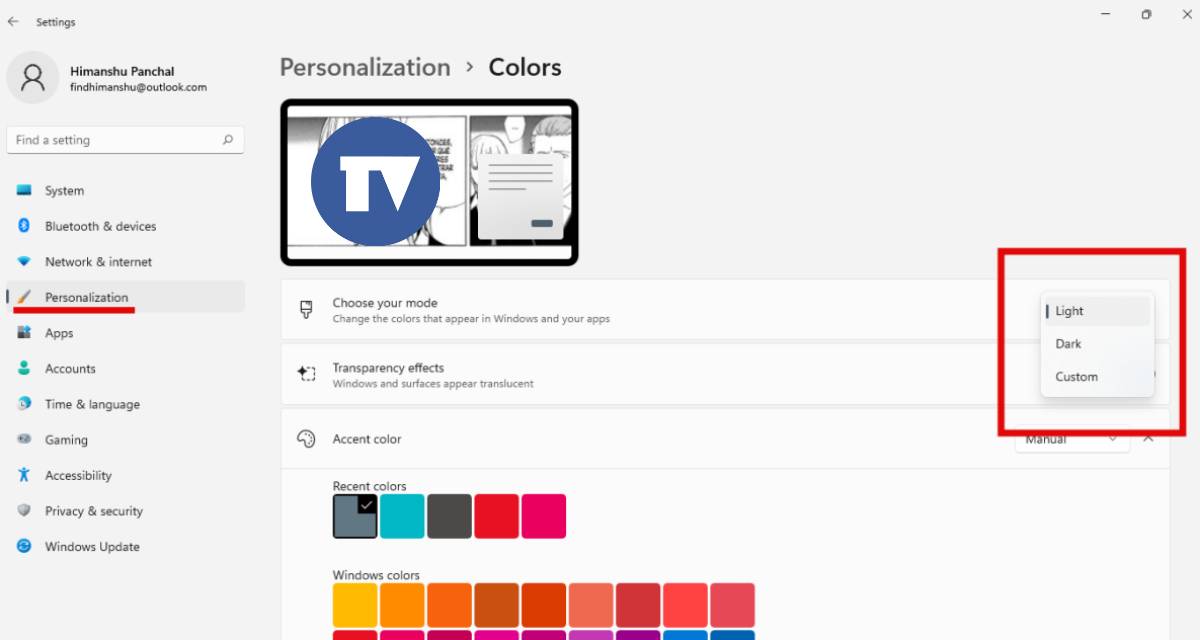 To change the color mode, first, go to the Windows Setting and then head to Personalization from the sidebar; you will see the 'Colors' option on the second, so click on it and switch it to dark or light.