Let's admit it; we get to deal with lots of compressed files in our daily lives. The compressed files can come from different sources like email, file attachments in social networking sites, downloading sites, etc.
While the latest version of Windows can easily extract compressed file formats like ZIP, what if you want more control over the file compressor or want to compress your files?
In that case, the best option is to rely on third-party file compression apps for Windows like WinRAR. WinRAR for PC can easily compress and decompress files, but it is a premium tool, and free options are also available.
List of 10 Best Free WinRAR Alternatives for Windows
Hence, below, we will list some of the best WinRAR alternatives that compress or decompress files. Most of these Winrar alternatives are free and require no account creation. Let's check out.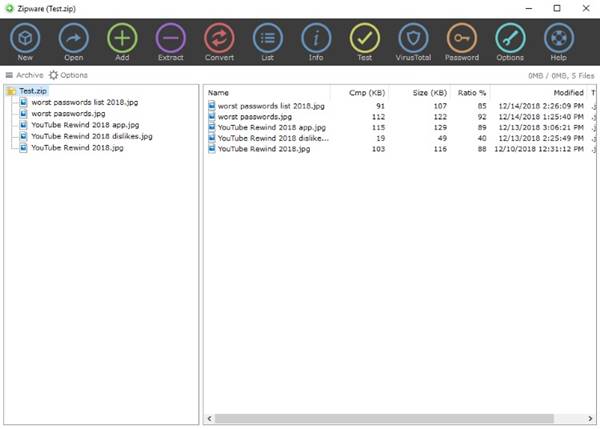 If you are looking for a simple and free WinRAR alternative for Windows, look for Zipware. Zipware is a free zip software for Windows that supports almost all major archive formats.
With Zipware, you can easily extract ZIP, ZIPX, 7Z, RAR, RAR5, ISO, and other file types. Not only that, but you can even create a ZIP file. Zipware also allows users to create password-protected archives.
If we compare Zipware with WinRAR, Zipware is less popular but far more powerful than WinRAR or other archive software. Although the tool officially supports up to Windows 10, it also runs fine even on the latest Windows 11.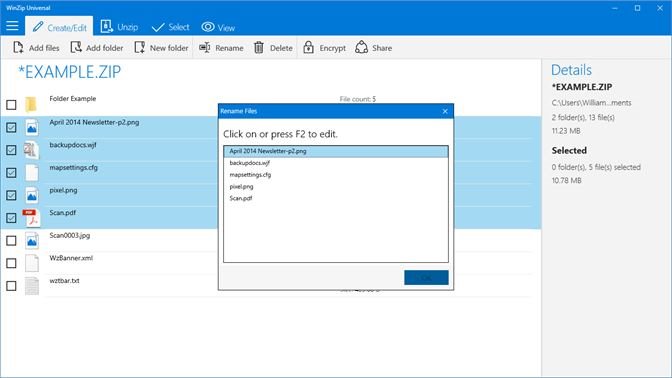 Although not as popular as WinRAR, WinZip is a mini-program to archive and compress files. It's also the oldest file compression utility available on the web.
With WinZip, you can unzip all major file formats like ZIP, RAR, 7Z, TAR, GZIP, VHD, XZ, and more. This WinRAR alternative also provides you few file management features.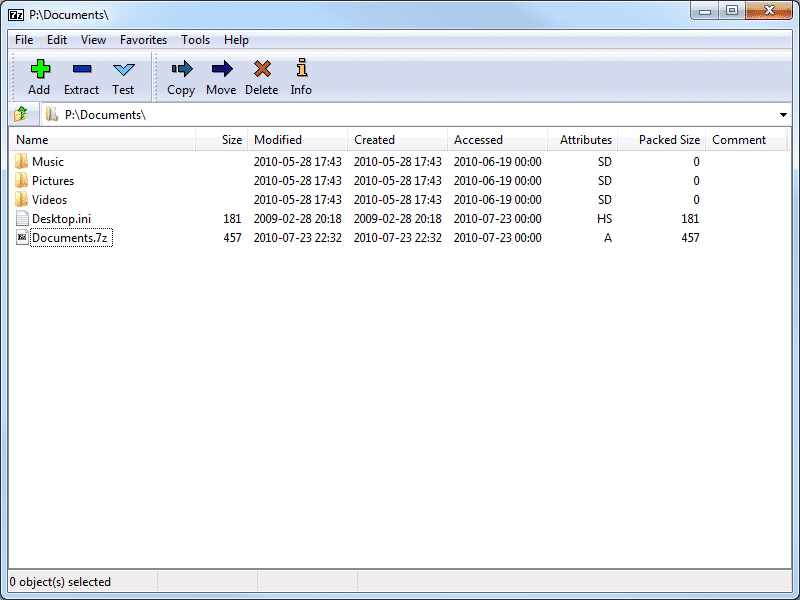 Unlike Winrar, which forces users to purchase a license, 7-Zip is open-source and completely free to use. The most noticeable thing about 7-Zip is that it offers up to 10% better file compression ratio than any other tool.
7-Zip can quickly zip/unzip compressed file formats like 7z, ZIP, GZIP, RAR, TAR, etc. It's available for Windows 7, Windows 8, Windows 10, and Windows 11 operating systems.
Compared to WinRAR, 7-zip is more lightweight and requires less space to install on a Windows device. Overall, 7-Zip is one of the best & most lightweight archive tools you can use on Windows.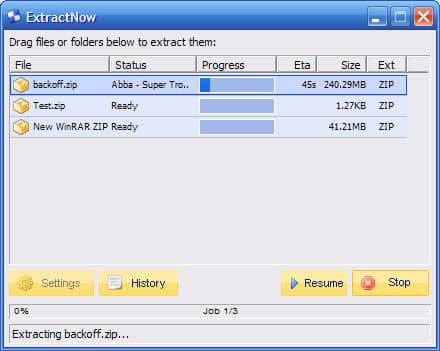 If you are searching for an easy-to-use file compression tool for the Windows operating system, ExtractNow might be your best pick.
ExtractNow has a pretty neat interface, making the tool extremely easy to use. On the downside, ExtractNow can only be used to unpack files.
What makes ExtractNow different is its ability to extract multiple files simultaneously. ExtractNow is compatible with every version of Windows, including the latest – Windows 11.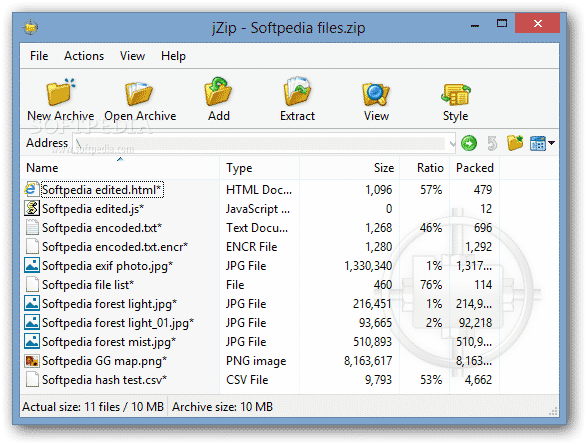 jZip is another best file compression tool on the list, known for its interface. However, jZip adds an ask toolbar while installation, which is considered adware. So, make sure to uncheck the 'add ask toolbar' option during the installation.
Talking about the features, jZip offers better compression ratios than other tools. Not just that, but the tool has support for RAR, Zip, 7-Zip, TAR, and GZip format.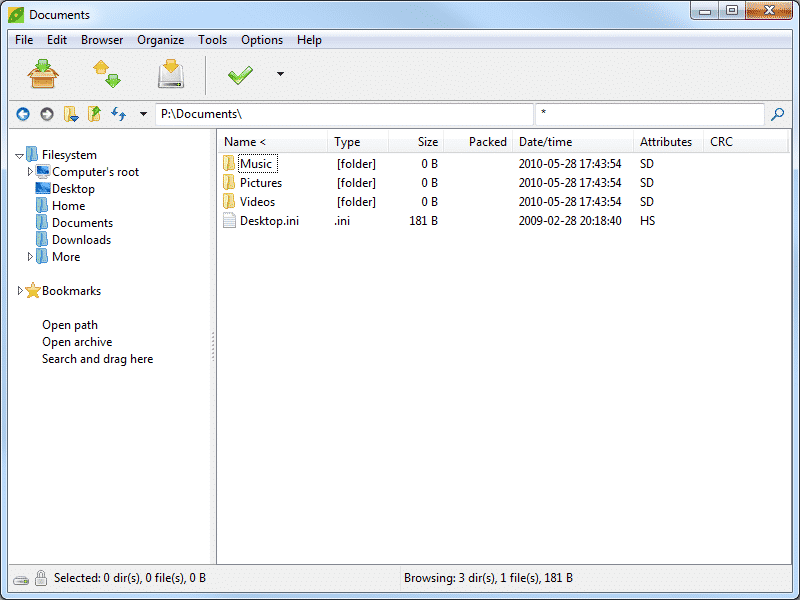 PeaZip is another best WinRAR alternative on the list, which is free. The great thing about PeaZip is that apart from compression and decompressing the files, it also allows users to create encrypted zip files.
The interface of PeaZip is also fantastic, and it supports almost all major file compression formats.
Even though PeaZip is not as popular as WinRar, it still has a faster processing speed than any other file archive program. Apart from that, PeaZip offers all the features you look for in an archive tool.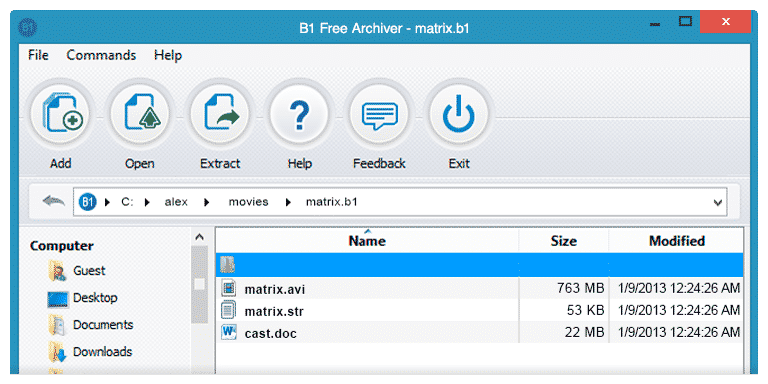 B1 Free Archiver seems to be the best and most advanced file compression tool for Windows 10. B1 Free Archiver supports more file formats than other file compression tools.
It supports important formats like b1, zip, rar, arj, xpi, jar, txz, and many more. However, during the installation, B1 Free Archiver attempts to install adware. So, be careful during the installation.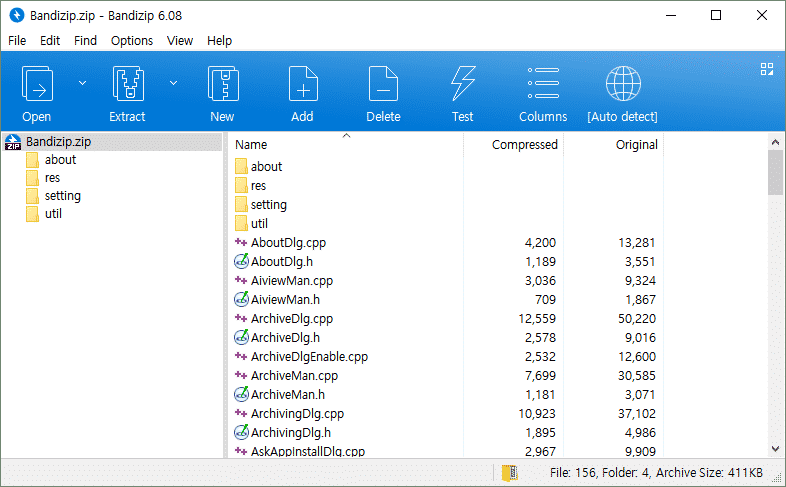 If you are searching for a powerful archiver that provides ultrafast processing speed and convenient features, look no other than BandiZip. The tool is entirely free to download & use and offers many advanced features.
What makes BandiZip different from others is that it supports multi-core compression. With multi-core support, BandiZip can fully use your CPU cores to provide faster compression speed.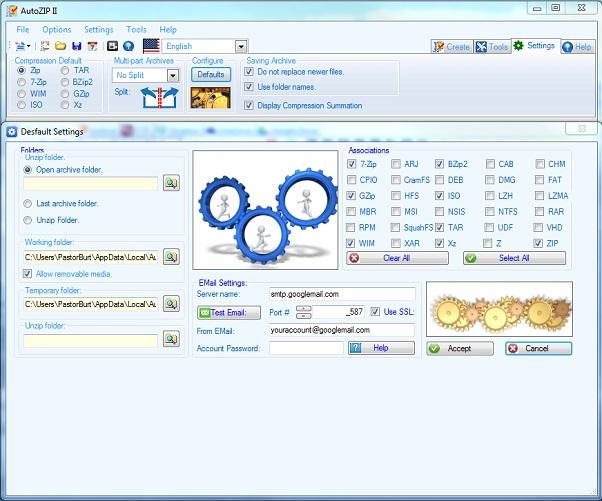 If you are looking for a file compression tool that's very easy to use, then AutoZIP II might be the best option to choose.
The great thing about AutoZIP II is that it supports almost all major file compression formats. Not just that, but AutoZIP II can also be used to password-protect any zip files.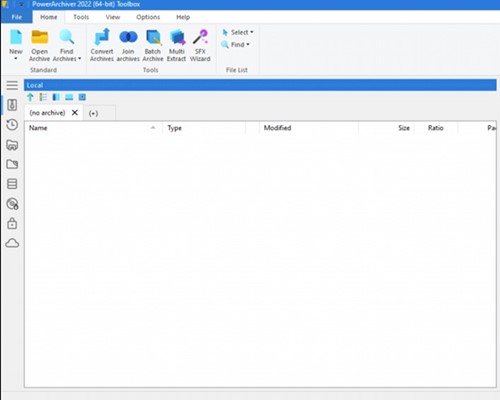 PowerArchiver is the last file compression utility on the list used mainly by professionals. This is an advanced file compression tool that shows taskbar progress.
It supports almost all file compression formats, and you can also password-protect your compressed files.
So, these are the best compression tools on your Windows computer. Drop the name in the comment box below if you know other tools like these. I hope this article helped you! Please share it with your friends, also!