You have a team of employees working collectively on some projects, but they all have varying tasks correlated with other jobs being handled by the others. If this is the same condition you are passing through, you might expect some help here.
Communication between all the employees is highly required, especially if you are running an online business, but the biggest problem is how this could be achieved.
If you are already into the team management thing, it becomes your job to manage your team. You should ensure that everyone on your team should focus on the work on hand rather than getting diverted here and there. However, maintaining everyone is impossible, at least not without proper sets of stools.
If you face similar conditions and want to ease some pressure, you would start using the work collaboration tools. As of now, there are hundreds of work collaboration tools available on the internet. However, only a few stand out from the crowd out of all those.
List of 10 Best Work Collaboration Tools
Here in this article, we will share some of the best work collaboration tools to help you reach your clients and collaborate with your teammates. Let's check out.
Being at the number one position, Trello is one of our favorite tools for the sensitive and highly motivated conversations that are the pre-requisite of every major company.
If you own a group of people working on heavy projects and share many files and documents for better collaboration, please choose this excellent tool.
If you are looking for a perfect team chat solution, Slack might be the best pick. Guess what? With slack, you can implement communication solutions for your team via IM, channels, video calls, and more.
It is a real-time chat app that operates in channels. However, Slack's free plan has some restrictions, like you can integrate only ten services, get only 5GB of storage, and more.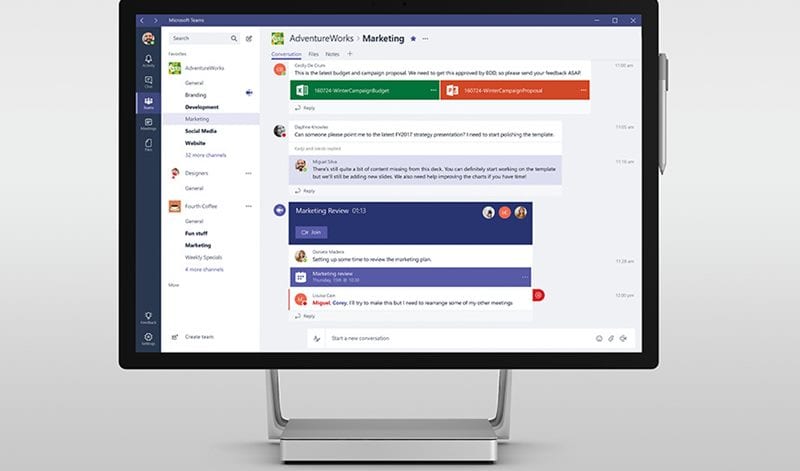 Compiled with tons of chatting functionalities like Skype for video calling, chat for messaging, note-making pad, etc.
These make Microsoft Teams an exceptional choice for the users to connect with the teammates or the employees. Also, Microsoft Teams offers lots of benefits to small business owners.
Dropbox Paper is a part of the Dropbox cloud storage system. It has a collaborative tool called Dropbox Paper which allows users to collaborate on their stored files & documents in real-time.
With Dropbox Paper, users can plan projects, take meeting notes, collaborate on ideas in real-time. It also offers other features like calendar integration that lets you link files to specific meetings, add comments to images, various task management features, and more.
Although not very popular, it surely doesn't miss important features. It's a web-based tool built for every member of your software team to plan, track, and release great software.
The service offers lots of team management features, and it can also be utilized for effective conversation among teammates or employees.
If you are searching for the best task and project management system for Windows, you need to try ProofHub.
ProofHub is one of the most advanced online task collaboration software widely used by businesses to manage different projects. With ProofHub, you can easily assign individuals different roles, give them tasks, etc.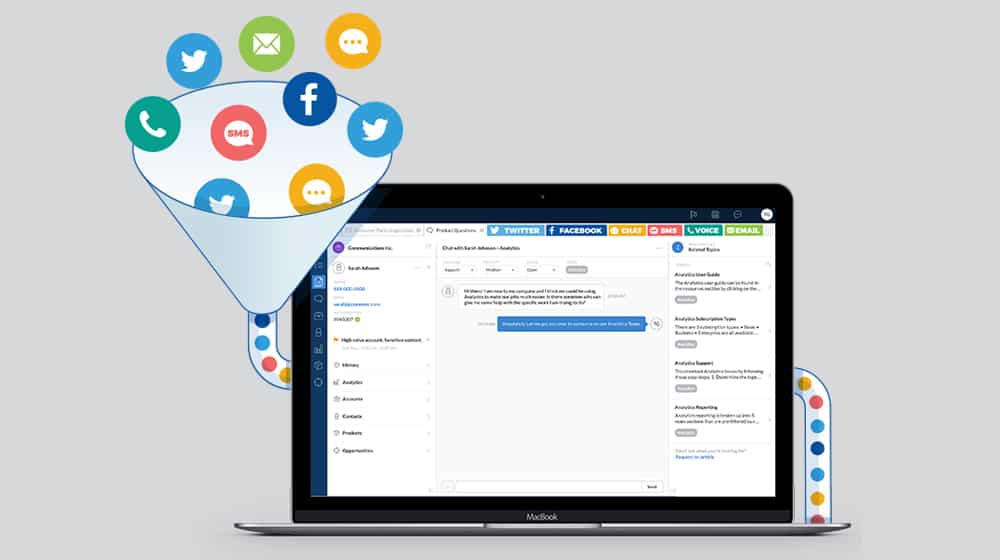 Well, it's another helpful work collaboration tool that you can use. In simple words, it's a business phone system for enabling remote teams.
It provides unified communication with VoIP, video & chat. So, if you are searching for ways to communicate with customers, colleagues, prospects, etc., Nextiva might be the best pick.
Skype is not a work collaboration or team management tool, but it's the leading video call service. The best thing is that Skype is available for nearly all platforms, including Android, iOS, Linux, Windows, macOS, etc.
You can use Skype's service for work purposes like you can communicate with your colleagues, fellow workers, etc. Also, Skype provides you with a number that can make both local and international calls.
Well, if you are searching for a document collaboration tool to collaborate, work on documents and manage projects with external clients, then you need to give Huddle a try.
Guess what? Huddle is one of the best and most secure document collaboration tools you can use right now. The tool has a built-in approval workflow and tracking.
Well, Backlog is one of the best and most feature-rich team collaboration tools that you can use right now. Guess what? The backlog can be used to organize, discuss, and track different works in one place.
With Backlog, you can easily assign tasks to the team and break projects into tasks or subtasks.
These are some of the best work collaboration tools you can use today. I hope this article helped you! Please share it with your friends also. Also, if you think we missed any vital tool on the list, let us know in the comment box below.