---

As we all know that YouTube is a free video-sharing website that makes it easy to watch online videos. You can even create and upload your own videos to share with others, as it was created in 2005, hence, the YouTube is now one of the most popular sites on the Web, with visitors watching around 6 billion hours of video every month. Recently YouTube introduces a new instant messaging feature which will enable its mobile app users to share and present videos without shifting to the other ways to connect with their friends and family.
Youtube Introduces The New Chat Feature For Its Mobile App
[dropcap]The[/dropcap] free video sharing giant website YouTube is currently examining an instant messaging feature in its mobile app so that the user can share and present videos without shifting to the other ways to connect with their friends and family.
According to the reports the new feature is currently being offered only to a small group of the user who has the YouTube's app installed on an Apple's iPhone or device running on Google's Android operating system. But, these users can invite their friends to try out the messaging feature. Friends can talk about the YouTube video right inside the YouTube mobile app, can reply with another video or via text, photos, and emojis. So, we can expect the new chat features in YouTube's next app update, only if everything goes fine.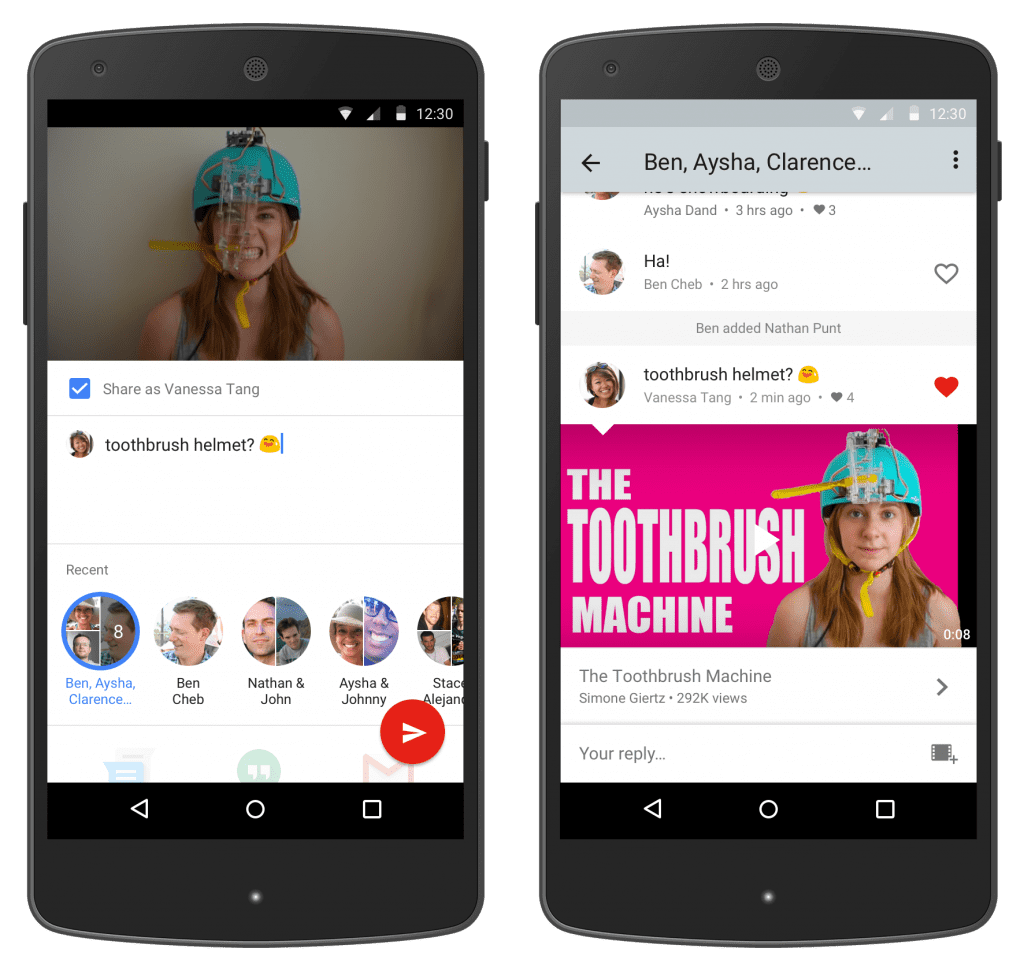 The director of the product management at YouTube, Shimrit Ben-Yair, says that the "feature was developed after her team hypothesized that a streamlined native way to share YouTube videos would result in more sharing—which is exactly what YouTube wants".
Also added that "The average YouTube viewing session on a mobile device is 40 minutes which reaches more 18 to 49-year old than any cable network in the US—that's counting YouTube mobile alone and it's still by far the clear leader in the internet video, with billion-plus users consuming videos rapidly on the site. But the social media giant Facebook and Snapchat are chasing the YouTube's audience aggressively and even Amazon also jumped into the fray".
Hence, the new instant messaging feature will encourage its audience to spend even more time inside its popular video app, as the new instant messaging feature will allow the users to directly share videos and text messages within the app. Hence, the users need not to copy and paste the links of videos in any third party apps or instant messaging services to share with their friends and family.