Regarding the free video streaming site, nothing seems to beat YouTube. Over the years, YouTube has been a great platform to watch and share videos. Today, the video streaming site is used by almost everyone.
YouTube is also a platform for content creators to showcase their creative talent and earn revenue. While the site is very fast and offers you tons of free videos, it's not accessible in every part of the world.
Millions of users can't access YouTube due to ISP blockage and geographical restrictions. Also, the site is blocked in schools since it's an ultimate source of distraction for teenagers.
How to Unblock YouTube?
There are not one but many ways to bypass the restrictions and unblock the YouTube website.
You can use VPN, change your DNS server, or use web proxies to unblock YouTube in your region. Apart from these, you can even use the Tor browser to unblock YouTube on your computer.
While all methods to unblock YouTube still work today, the easiest way to access the blocked website is by using Proxy Sites.
Unlike VPNs and Proxies, which require manual setup, Proxy sites need no configuration. These are just sites that can unblock blocked websites in your region.
How Proxy Sites Works?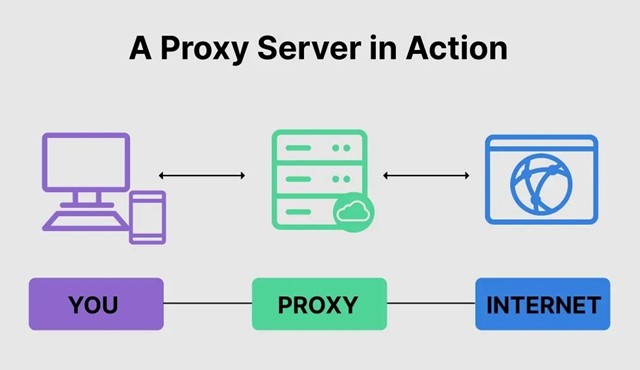 Proxy sites were simply websites that use Proxy servers to redirect the traffic. The mechanism works just like a proxy server, but here the proxy server is run by the webmaster.
Let's say you enter YouTube.com in a proxy website. The website will use a proxy server to translate the traffic, unblock it, and serve you the webpage. Due to this process, you might experience slow streaming speed on YouTube, but it will surely unblock the site.
Technically, when you access a website through a proxy site, it first flows through the proxy server and then goes on to its destination. In the case of YouTube, the job of a proxy website for YouTube is to unblock the site.
Best Free YouTube Proxy Sites – Unblock YouTube
Now that you are fully aware of Proxy sites, you may want to know the best proxy sites for unblocking YouTube. Here are the best YouTube proxy sites to unblock the site.
1. KProxy
Well, KProxy is one of the best free proxy sites you can use today to unblock YouTube. It's a free proxy website that can unblock almost all major sites and services.
KProxy is an excellent choice for those who don't want to spend money on a premium VPN service. It effectively hides your IP address and unblocks the site you are supposed to visit.
The only drawback of unblocking YouTube with KProxy is its slow speed. Since it's a free proxy site for YouTube, you may experience video buffering issues on YouTube.
2. HMA Proxy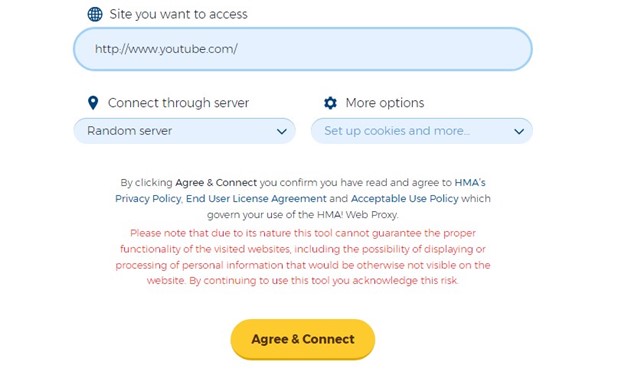 HMA is one of the oldest proxy sites out there on the web. Today, HMA also has its VPN service with paid plans, but the proxy site is free to use.
You can use HMA Proxy to unblock YouTube as it hides your IP address and encrypts your web traffic. However, since HMA Proxy is very popular, the proxy servers were always overcrowded, leading to connection drop and slow speed.
On the positive side, HMA Proxy allows you to unblock YouTube and gives you an option to connect through many Proxy servers. Overall, HMA Proxy is a great YouTube proxy site that you can use today.
3. Anonymouse
Well, Anonymouse may not be a very user-friendly proxy site, but it's one of the best in the proxy section. The site was launched way back in 1997, and since then, it's encrypting users' internet traffic.
The proxy server of Anonymouse can unblock almost all major streaming sites, including YouTube. However, the free version of Anonymouse doesn't provide an encrypted connection.
For unblocking YouTube, you have to purchase the premium subscription of Anonymouse, because it doesn't unblock sites that start with HTTPS in the free version.
4. YouTube Unblocked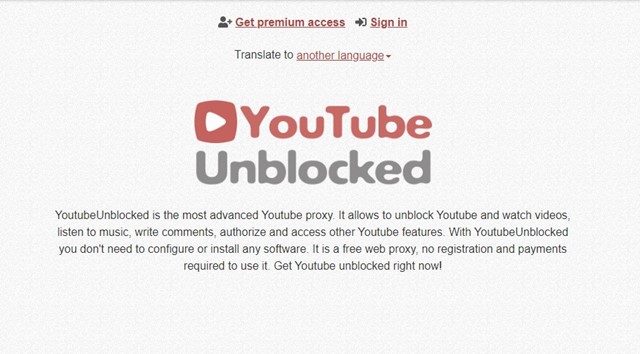 YouTube Unblocked might be your best pick if you are looking for a dedicated proxy site for YouTube. YouTube Unblocked allows you to unblock YouTube and watch videos for free.
The good thing about YouTube Unblocked is that it's a completely free website; there's no registration or paywalls.
YouTube Unblocked also has a premium version that removes ads and allows you to pick the fastest server. Apart from that, there's no file size limitation on uploading videos on YouTube with YouTube Unblocked.
5. Genmirror
Genmirror is the best YouTube proxy site you can use today. While we have listed Genmirror in the list of best free proxy sites for YouTube, Genmirror can unlock Facebook, Twitter, Reddit, Wikipedia, and other popular sites.
The user interface of Genmirror is pretty clean and well-organized. The proxy site provides you faster speed and can unblock YouTube in just a few seconds.
Genmirror YouTube proxy is superior to every other proxy site on the list and provides its search bar for searching content on YouTube.
These are some of the best free YouTube proxy sites you can use today. Other Proxy sites for unblocking YouTube are available on the web, but we have listed the best one.
Other Ways to Unblock YouTube?
There are other ways to unblock YouTube, such as VPNs and Tor. You can use VPN or Tor to unblock YouTube and watch videos.
However, VPN or Tor requires manual configuration. We have already shared a list of the best VPN for Windows. You can check out that article to discover the best VPN for YouTube.
You can download & Install Tor Browser on your PC to unblock YouTube. Few web browsers also come with VPN functionality these days and can unblock streaming sites. Alternatively, you can use the Brave browser for PC with Tor built-in.
So, these are some of the best YouTube Proxy sites you can use to unblock YouTube. All of these sites will let you access YouTube for free. If you know of any other YouTube Proxy, let us know in the comments below.