The video streaming section has seen massive changes in 2016, especially after the arrival of TikTok. The app changed the way people watched videos by introducing shorter videos.
After the arrival of TikTok, many video streaming followed the same footprint. One site that managed to create a TikTok replica is YouTube which goes by the name of Shorts.
YouTube shorts is less popular than TikTok or even Instagram reels, but millions of users still view them. YouTube Shorts is basically a feature that allows creators to create & share short-form videos of up to 60 seconds in length.
While YouTube shorts is free, it lacks many video editing features. If you are a content creator and want to have your Shorts video viral, you should start editing your videos with a YouTube shorts editor.
10 Best YouTube Shorts Editing Apps for Android
Several video editing apps for YouTube shorts are available on the Google Play Store. You need to install those apps, edit YouTube short videos, and manually upload them. Below, we have shared some of the best shorts video maker apps. Let's check out.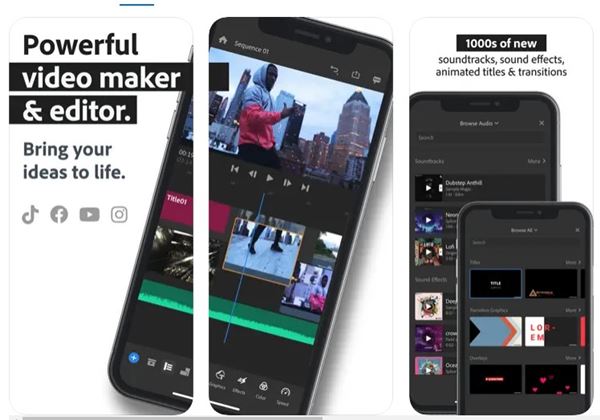 If you want a cross device video editing app for Android, look no other than Adobe Premiere Rush. Adobe Premiere Rush is a top rated video editing app for Android that provides you with many useful & powerful tools.
With Adobe Premiere Rush, you can easily create videos that look & sound professional. While Adobe Premiere Rush has many useful features, most are unlocked behind a paywall.
You can purchase the premium elements as they are worth it. So, if you are looking for a solution for easy editing & video effects, along with great site-specific video features, Adobe Premiere Rush could be your ultimate pick.
Filmora is a top rated video editor & maker app for Android. You can use it to create eye catchy YouTube short videos, Reels videos, etc.
While TikTok is banned in many regions, if you live in supported countries, you can also use this app to create TikTok videos.
If we talk about the features, you can expect all sorts of video editing features with Filmora. This app can trim videos, adjust their size, crop, add filters, mix videos, etc.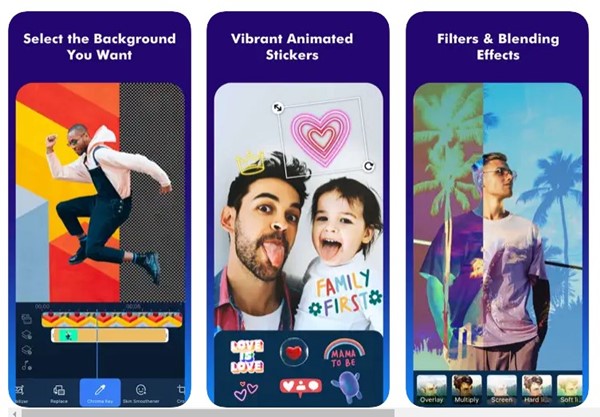 PowerDirector is one such app that claims to provide professional video editing experience on mobile. It's a full fledged video editor app like the other two apps.
With AI-powered features, the app helps you take your video editing to the next level. It's an excellent app for unlocking your creative side and converting ordinary videos into extraordinary ones.
With PowerDirector, you can adjust the speed of videos, apply filters, create amazing intros & outros, experiment with audio effects, trim/crop/mix video clips, etc.
PowerDirector has a premium version that unlocks many other professional tools for easy video editing. Also, you will get access to exclusive premium content & ad free editing experience.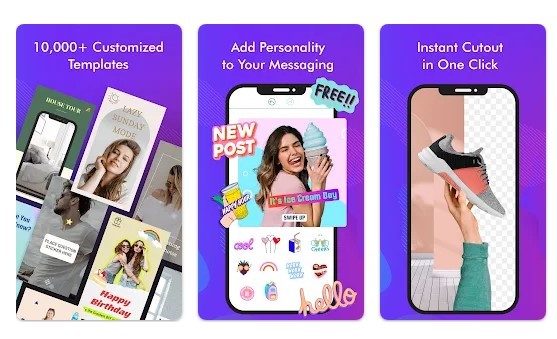 Promeo isn't as popular as the other YouTube shorts video maker apps on the list, but it's still worth a try. It can help you create stunning story & reel videos within a few seconds.
The app brings fully customizable templates to start editing. Hundreds of templates are available for YouTube Shorts; just pick the one you like and start editing it immediately.
Currently, the app provides you access to 10,000+ templates, royalty free music, stock photos & videos, filters, hundreds of fonts, etc.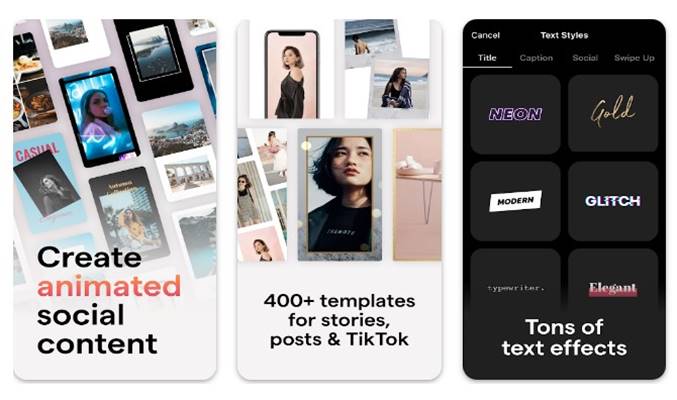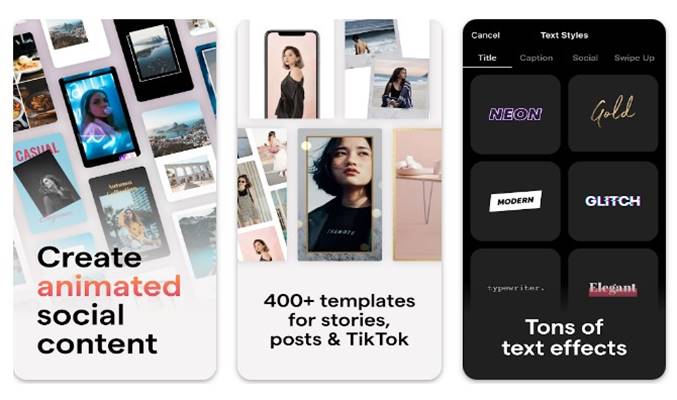 While the Mojo app is designed for creating Instagram Reels and stories, it can also create amazing YouTube shorts videos. It's a YouTube shorts video maker app for Android that's of great use.
You can use this to create videos for your social media account. There are over 500+ unique, animated templates available for easy editing.
If you have your pre recorded video, you can use the Mojo app to add text effects, filters, and animated stickers.
Mojo also has a premium variant called Mojo Pro that gives access to every template and text style. Also, the premium version unlocks a few extra features, like the background removal tool.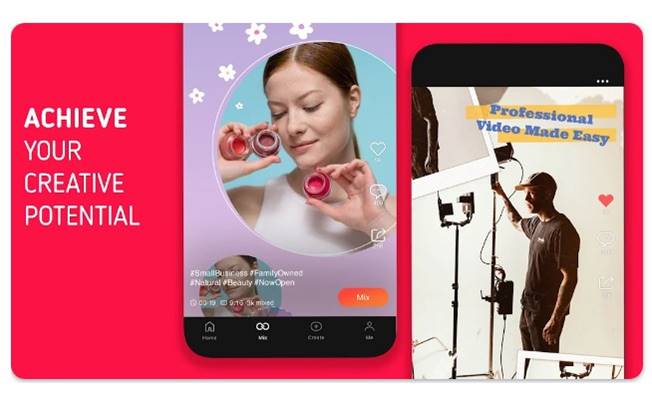 KineMaster is a leading video maker and creator app for Android available on the Google Play Store. Since it's a full fledged video editor, you get many powerful video editing tools.
Along with the tool, KineMaster hosts hundreds of features not seen on any other app. You can use it to increase the quality of the video, cut/trim/splice/merge video clips, apply filters to videos, etc.
You also get professional-grade tools with KineMaster, like the chroma key (green screen, time-lapse videos, background removal tools, etc. It also has an Asset store that gives content creators thousands of music, sound effects, video templates, etc.
However, the one thing you should be aware of is its in-app purchases. Most of the features and assets of Kinemaster is unlocked behind a paywall.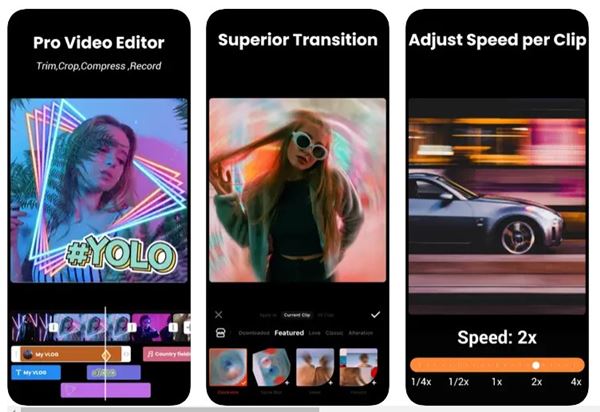 Both KineMaster & VideoShow share lots of similarities. Like the KineMaster, VideoShow is a full-fledged video editor & maker that can effortlessly create unique YouTube short videos.
The app brings many useful & professional video editing features like an audio extractor, background remover, video dubbing options, etc.
It's an all-in-one video editor for instantly creating music videos, slideshows, or vlogs. If you have a pre recorded video that you want to share with YouTube Shorts, you can use VideoShow to edit it before publishing.
Some key features of the VideoShow video editor include adjusting the playback speed, cutting/trim/merging video clips, drawing anything on video, unique filters, etc.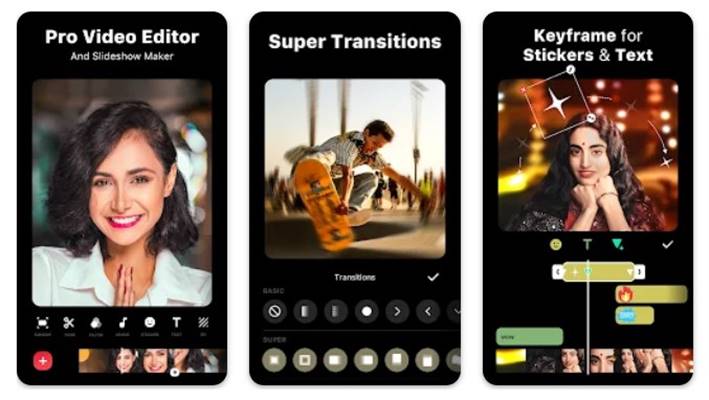 If you are in search of an easy to use video editing app for YouTube shorts, you should give InShot Video Editor the top priority. It's a very popular video editing app for Android that has been available on the Play Store for a while.
Millions of users already use the app across the globe, and it brings many important & useful video editing features. You get all essential video editing tools with InShot Video Editor and a few AI features.
The new AI tool of InShot Video Editor can easily identify the body from a video & apply unique AI effects. Also, you can add keyframe animation to text, stickers & PIPs, blend your videos, pick a color from any video, etc.
For YouTube shorts video makers, you have access to hundreds of sound effects & video filters that you can add to your videos. Also, the app offers an easy sharing option to share your edited videos to YouTube shorts.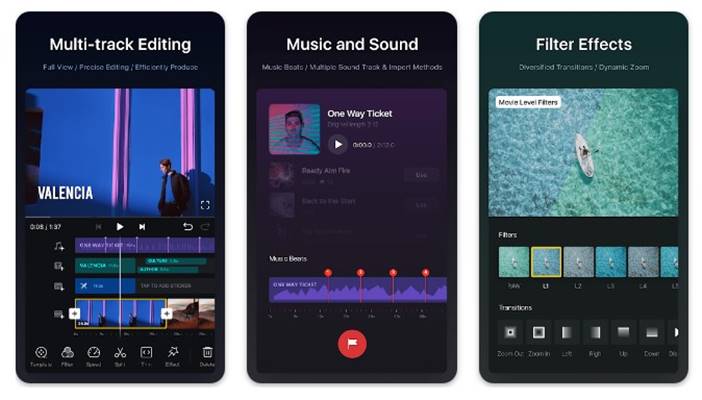 VN – Video Editor & Maker is lately getting lots of negative reviews & ratings from its users due to bugs & glitches. Still, the app has the capabilities to transform your ordinary videos into extraordinary ones.
The app brings an intuitive multi track video editor that is good for managing clips effectively. You can delete & reorder clips easily, save drafts, etc.
We have listed VN – Video Editor & Maker in the list of best Shorts video maker apps because of its extensive collection of music & trendy video effects.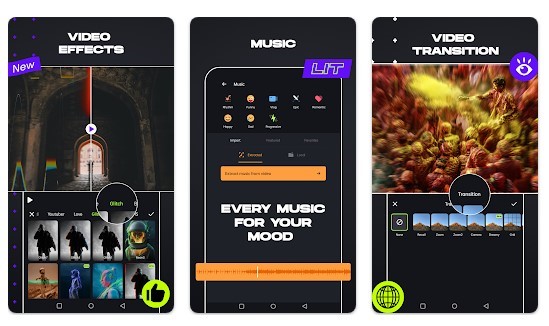 ShotCut is the best free YouTube Shorts maker and editor app. It's a full fledged video editing app that you can get from the Google Play Store.
The app has all the features to create amazing slideshows, movies, films, and vlogs. You can also edit videos with music, effects, green screen and adjust the playback speed.
Apart from the basic video editing, ShotCut also offers many pro video editing features like adding music to videos, creating stop motion video animation, adding blur/mosaic to videos, creating overlay videos, etc.
ShotCut also has a few AI powered features, which you can use by purchasing in-app items. Overall, ShotCut is a great video editing app for YouTube that you shouldn't miss at any cost.
Editing YouTube Shorts videos is never easy, but these apps provide handy tools to make video editing interesting & full of fun. So, use these Shorts video editing apps for Android to create amazing videos for your channel. Also, don't forget to drop the name of the YouTube shorts video maker you are using.