Let's admit it; video streaming is becoming more important and relevant than ever. Viewers worldwide are slowly moving away from watching TV channels to Movies & TV Shows.
With the growing amount of video streaming services, this thing is supposed to happen, and it's happening now. The trends of going to theaters were also declining as more and more people now prefer to watch Netflix, Prime Video, Disney+, etc., at their homes.
Regarding the video streaming service, it's true that Netflix is the best one, but that doesn't mean other streaming services do exist. Less-known video streaming services, such as Zeus Network, are also good but need more exposure.
What is Zeus Network?
Like Netflix, Disney+, Prime Video, etc., Zeus is a subscription-based video streaming service. The video-on-demand network service is based in Burbank, California.
Zeus Network is less popular than most other video streaming services and is very new. The video streaming service was launched just a few years ago, on July 13, 2018.
Since then, Zeus has been home to a roster of high-quality, entertaining premium subscription video programming titles.
Zeus Network is also known for its exclusive, multi-episodic ZEUS original series found only on its website and supported streaming devices.
Zeus Free Trial – Is it available?
There's NO Zeus Free trial available at the time of writing. However, lucky users can access Zeus Promo codes to get a free trial or viewing time.
The official site of Zeus clearly states that only some codes are available to all users. Some codes are only available for new subscribers.
Also, the video streaming service often giveaways codes to existing Zeus subscribers. To sum up, chances are that you will not get Zeus free trial with code because the company mostly releases codes for its new and existing subscribers.
How to Get Zeus Free Trial?
Since Zeus free trial is not available at the time of writing, you can't get it officially. And also, there's no unofficial way to get a free trial.
The best thing you can do to get Zeus free trial is to subscribe to the video service. The chances of getting promo codes for the Zeus Free trial increase only after subscribing to the video streaming service.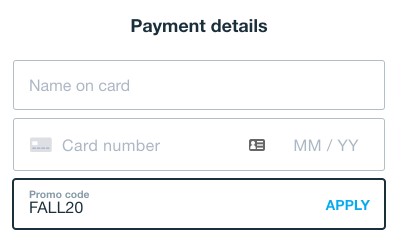 However, this thing depends a lot on your luck. Even if you don't get a promo code for the Zeus free trial, you may get exciting offers like 50% off for 3 months.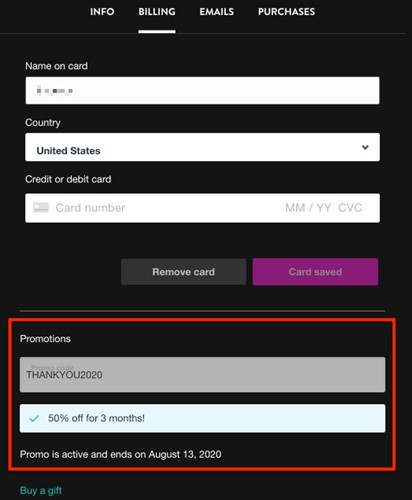 The company already released a promo code in 2020, 'THANKYOU2020', offering 50% off for 3 months.
How to Subscribe to the Zeus Network?
Like every other video streaming service, you need to have a payment system and email address ready to subscribe to The Zeus Network. Follow some of the simple steps below to subscribe to Zeus.
1. First, open your favorite web browser and visit this webpage.
2. When the official site opens, click the Subscribe button at the top-right corner.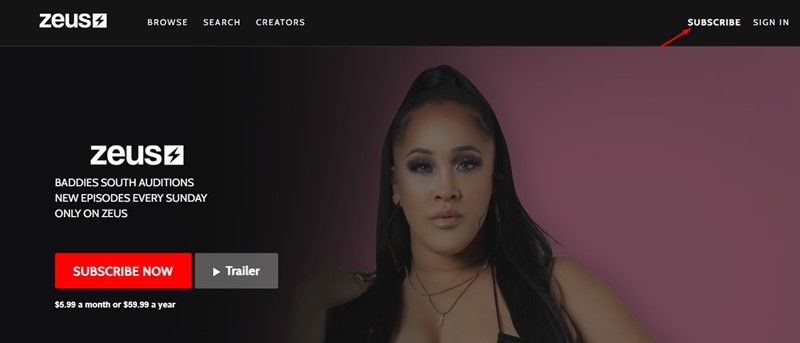 3. On the next screen, create your account, enter the payment details, and click the Start subscription button.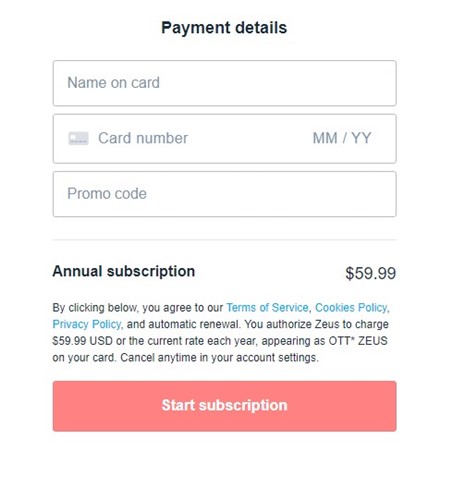 That's it! This is how easy it is to subscribe to The Zeus Network.
How Much is Zeus Subscription Cost?
As of now, Zeus Network has two subscription plans. Actually, there's one available in two variants; you can either pay monthly or yearly. Here's how much Zeus Network costs.
Monthly – $5.99 Per Month
Annually – $59.99 Per Year
How to watch Zeus Network for free?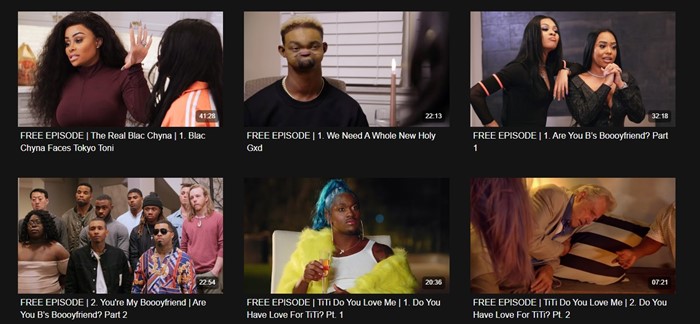 If you can't afford to subscribe to Zeus Network, you can watch the free videos on the site. Zeus Network has a dedicated section for its free content.
The site often shares a free episode of its popular series, and the first episode is usually free for the viewers.
The good thing is that you don't need to subscribe or create an account to watch Zeus for free. Just explore the free section and start watching videos.
What Devices Support Zeus Network?
You can watch videos on multiple devices with a monthly or yearly Zeus subscription. It supports many streaming devices and phones as well. Here's a list of devices that supports Zeus Network.
Apple TV
iPhone
iPad
Android Phone
Roku
Android TV
Fire TV
Chromecast
PC (Chrome and Firefox web browsers)
MAC (Safari web Browser)
How do I cancel my Zeus subscription?
If you don't want to be a subscriber of Zeus network, you can cancel your subscription anytime. However, the steps to cancel Zeus subscription may vary depending on how you signed up.
First, open the official website and navigate to Settings.
From the list of options that appears, select 'Manage Subscription'.
Next, click on Manage Subscription within the Billing and Subscription settings.
Once done, click on the 'Cancel Subscription'.
On the confirmation prompt, select 'No thanks, i want to cancel' and click on the Continue button.
That's it! This is how you can cancel your Zeus subscription.
So, this guide is all about how to get Zeus free trial. We have tried to answer all your questions related to Zeus Free trial in 2023. If you have any queries about the Zeus Network, let us know in the comments. Also, if the article helped you, share it with your friends.