Internet users need to update all his software with the day by day coming generation, the outdated version removed because the software owners know about the vulnerability the hackers found within the software.
Internet users are well aware of recent conflict in Adobe Flash, opening any website the ads displayed are considered as virus connected with Adobe Flash, Google and Firefox by considering their users, they also put restriction against Adobe Flash to not to display or play in this browsers, Soon after the vulnerability found by the researchers.
Current report says, users using a computer which are still having Adobe Flash, those computers having an outdated version of the software, they really no mean to upgrade even their Flash player another updated one, we can say that software or plugins are end-of-life. There are millions of users affected by security threats in Adobe Flash, it's easy for the attackers to hack into Adobe Flash and with that they can breach into the system browsers, stored passwords as well as the cookies.
Adobe Flash Still at High Alert For Security Vulnerability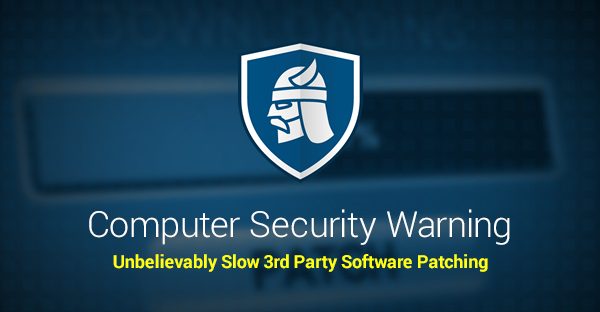 Recently a report came from by Secunia Research, the research organisation now became a part of Flexera Software, they represented: Adobe Flash Player version 18 become end-of-life, means the support for its owned company as Adobe have stopped its support for the sake of its users on September 22nd, 2015. Till now the report says Adobe have not even provided its updated patches.
https://www.youtube.com/watch?v=jaTwcomdYWM
Tech firms in almost from every country cross-hairs on Flash Player, they are not supporting Flash for work order, not even iPhone support or being function to load Flash Player software in the system, Apple inc makes it clear about users satisfaction regarding the security, in 2007 Apple cancelled his agreement with Flash to support any further. Another popular website YouTube, all other websites for security reason have moved for HTML5, YouTube now no longer support Flash Player in upgraded browsers as Google Chrome and Mozilla Firefox, Twitter and Netflix moved to HTML 5 for flash video and avoiding Adobe Flash Player.
Record as per W3Techs, Flash Player users have decreased from 30 percent to 10 percent till today's date from five years later, in this flash player today's antivirus also playing leading roles as of now we have published earlier report about the antivirus, that in few months later antivirus will be the next target by hackers to breach into the system, so only ten antiviruses have successfully passed the test rest are below 100 percent.
Being end-of-life support of any product or software is also a big problem but also it can be solved if users have the high level of Antivirus in their system to revoke the breach. In today's date 5.5 percent of all installed software in US PCs are expired, the software coding they are using have become outdated and still users using them as their personal software in regular basis, with that only hackers are easy to find vulnerability. Example (You can check your own computer that may be you are using updated OS but have you seen the internal outsource software, that software may be outdated or end-of-life.)
Also Read:
What is November 5th For Anonymous And How Can you Join Them
Maintaining the software to updated is much more important than installing the new version of a software, day by day the average computers users are still on high risk for vulnerability, installation of software is memorable, but updating is forgettable. The previous softwares came with unpatched and makes those more vulnerability. But with the new software they have been programmed with new security protection.