Anonymous group of the team wearing Fawkes masks and contentious activism who declare war against ISIS on 14th of November after ISIS attacked Paris on 13th of November – One of those Fawkes masks Anonymous guy moniker Gregg Housh define what and how it's happened.
The Anonymous group of a team wearing Fawkes masks and contentious activism who declare war against ISIS on the 14th of November after ISIS attacked Paris on the 13th of November- One of those Fawkes masks Anonymous guy moniker Gregg Housh defines what and how it happened.
How it is possible suddenly a group of computer nerds started a cyber war against the most powerful international full technical equip terrorist in the world? Gregg Housh is a very popular and famous member of Anonymous who has already been to prison, Gregg Housh is the only one who came in public and everyone knows his identity; perhaps he is currently retired from Anonymous.
Interview: Anonymous Explains How They Engaged War With ISIS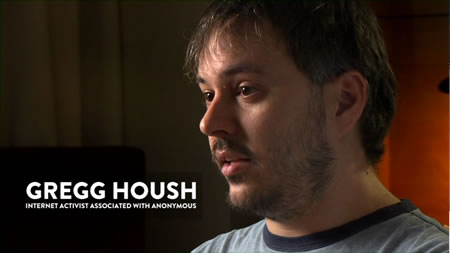 In August 2015, he launched Rebel News, a website that cloverleaf between Hacking and Activism which is 'Hacktivism', an Anonymous group that believes in ubiquitous and Gregg Housh in protest of Church Scientology from August 2015, but by the end – now he only a participant not an observer. The only reason for becoming a participant is to maintain distance from the police and prison from being arrested again, Cause of his role in running a software privacy organization in which he has spent three months in prison, and now he don't want to follow the same.
Now how really Anonymous act as a cyber war with ISIS as OpISIS? IS IT REALLY OPERATIVE?
Gregg Housh: Hackers around the world are good and bad, but frankly I'm saying that Anonymous is doing is very helpful for Government as well as to prevent any future attacks from ISIS, what Anonymous is doing may is the tons of research and analysis the information they are receiving related ISIS, they are identifying and monitoring every step of ISIS is connecting their members and recruit them via any social media such as Twitter, Facebook or even Telegram – Telegram CEO claims the channels are unhackable but still Anonymous hacked it.
Anonymous shuts down every communication that ISIS is operating for their connections with rebels. The hard work of Anonymous to defend ISIS seems like working and in some cases affected. The most interesting thing is that in other parts fo the world, Anonymous interests are always free to join Anonymous and can share every valuable information regarding ISIS, there are already many people has joined hands with Anonymous across the world such as from the UK, Australia, Germany, France, India, South Africa and China.
Everything from the side of Anonymous is perfect without knowing anyone but so far it will not last long because someone very closely associated with what Anonymous actually do for hacking tips and tricks and that person is Junaid Hussian – who was the British Pakistani black hat hacker and propagandist under the nom de guerre of Abu Hussain who is the supporter of Islamic State of Iraq and Syria, That Junaid Hussain know the tricks what Anonymous know presently and that's the toughest way to hack each other's identity and location which bad situation sometimes Anonymous faces and ISIS also in Cyber Battle.
The question raised that: Junaid Hussain is one of those close friends of Anonymous team and we also hang out with each others, worked with each other and NOW HE IS DEAD?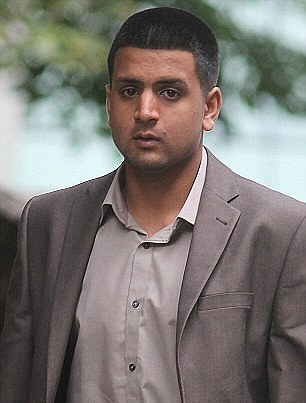 Gregg Housh: yeah sure why not I mourn about our friend died in the U.S drone strike in Syria in August 2015 but he actually taken a very wrong path becoming an evil, taken many lives, known about Junaid joined ISIS is really hit me hard, for god sake I really didn't even thought that one of our own moved so wrong path and that why they know the tricks of Anonymous doing hacking, Junaid Hussian also taught those tricks to other hackers in ISIS before he died.