Today, we will explore 6 hidden Facebook features; these 6 features will definitely help you a lot if you are a Facebook addict like me. So go through the points and make full use of them.
Facebook is a pervasive social media interface. Now this network became very popular all over the world. In the beginning, this network was restrained for the college students of Mark Zuckerberg; Then, this network was for all the college students. And presently this website can be used by each person above 13 years. These immense networks constantly get modernize and always produce some new features for its user. There is some feature that all the user does not know, but they are very beneficial.
Also Read: 11 Ways To Secure Your Facebook Account From Hackers
6 Hidden Facebook Features You're Not Using (But Should!)
The hereinafter are the 6 features of Facebook which you might not comprehend. Merely read and try all of them to have a better experience with Facebook.
1. Retrieve Deleted Content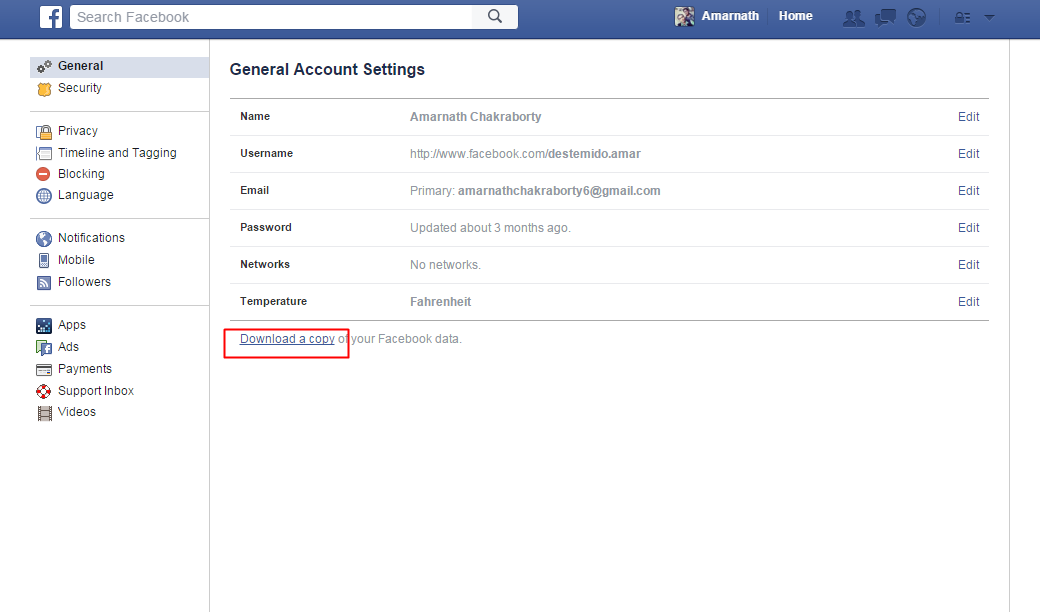 With this innovation, you can easily recover anything on Facebook that you may accidentally delete in the past. Just follow the below steps to do so.
First, sign in to your Facebook account.
Now go to Facebook General Account Settings.
In General Account Setting, after the Temperature setting box, you will see a text written as Download a copy of your Facebook Data.
Now click on that option, and on another page, you will see a start my archive option, click on it.
Now a popup window will open, and you will have to enter your password. Again, this will be just for security purposes.
Now type the password and click on the submit button.
You will see that the download link of all the Facebook Data will be sent to your email account. The email will be that which you use for creating your Facebook account.
After a while, open your email account, and you will see the Facebook mail in your account. Open the mail, and you will see a link to download your Facebook data.
Click on that download link to download your entire Facebook data.
2. See First
We often miss important posts by a friend, and they came back asking, " Have you seen my Facebook post? How could you see your friend's post if your Facebook news feed is entirely loaded with undesired spams and random posts? But guess what? Facebook does provide us the option to compose our news feed. It allows us to design our news feed with what people and other things you want to see at the top of your news feed, either you are on mobile or Pc.
The Option which permits this customization is "See First" all you have to do is go to the person profile whose post you want to see on the top and then select the option of See first just below the "Friends" Tab.
3. Donate To Nonprofit Organizations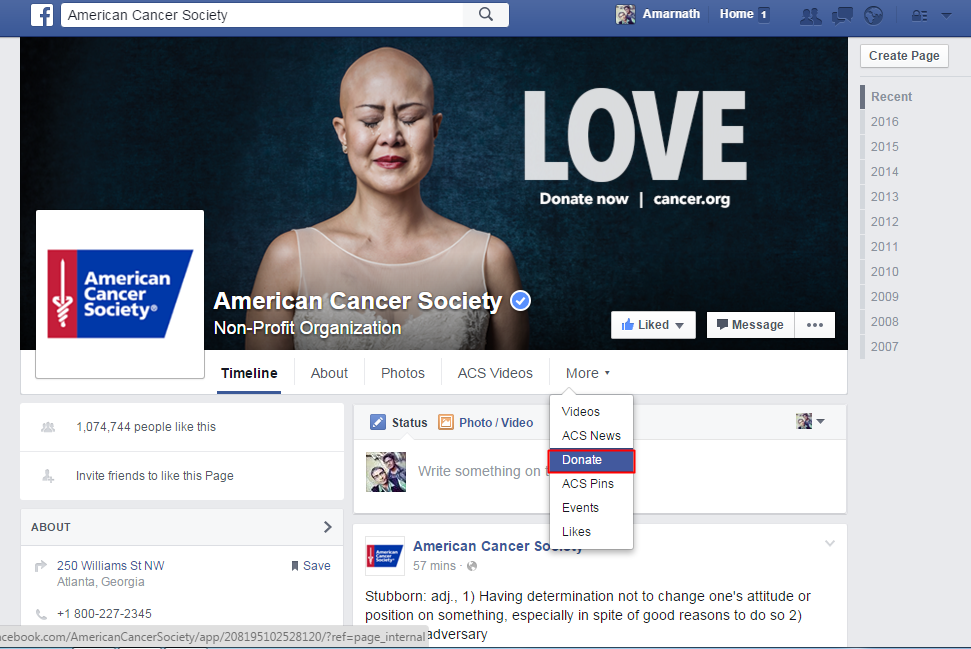 A list of 19 organizations includes the American Cancer Society, American Red Cross, World Wildlife Fund, and Malaria No More, among others, and many more. You can donate any amount to all these nonprofit organizations from your Facebook account. These are certified, trusted, and verified organizations to help people.
Presently to make your contributions go to their page, click on More right below the cover photo and choose to Donate Now, and you can donate any amount you want to donate.
4. Sync Facebook Calendar With Google Calendar
This is a handy feature of google. By this, you can easily sync your Facebook calendar to your Google calendar, and this will sync all your Facebook friend's birthdays and all the events of your Facebook. And by this, your android google calendar will show all the marks in your calendar.
To activate this, first of all, go to the Facebook Event; you will see several events that involve you, and then look at the bottom right corner of the page, you will find links to Upcoming Events and Birthdays. There Right-click either one and select "Copy Link Address." Now go to Google Calendar. There is the "Other Calendars" option; click the drop-down arrow button and select "Add by URL," and that it! You are done.
5. Save Now, Read Later
Every time you logged in to your Facebook account, you see lots of news there. Many of them are just a waste for you, but there are some posts which you must want to read, but you don't have time to read them. In that case, this helpful feature will be useful. You can save the post to read it later in your account. This will save you time and also stores the post for future reference. To do so, click on the down arrow with every post and select the Save option.
6. Convert Your Facebook Profile Into A Page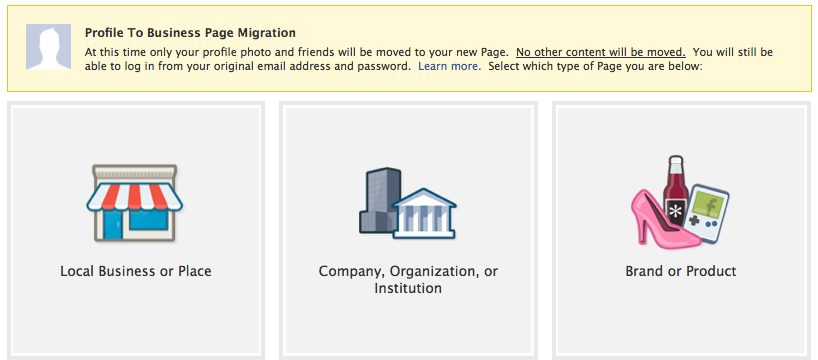 Many users don't know this feature, but yes, it is possible to convert your Facebook profile into a page. Many promoters first make a Facebook profile, add friends, and then convert that profile into a page. By this, all your Facebook friends will convert into likes of your page. Now to do this, first, go to Profile to Page Migration and then choose a category for your Page.
On the next page, select a subcategory and fill in the required information. Lastly, click Get Started and follow the instructions provided. That's it. Your profile will convert into a page.
So above are the 6 Facebook Features You Probably Don't Know. I'm sure you must admire all these features as those are very useful for a user. So try all these features and have a better experience of Facebook socialization.
Don't forget to share this cool post with your friends and leave a comment below if you have any questions regarding any feature discussed above.