We are going to share an interesting trick on accessing your computer Hardrive with the help of your Android smartphone. Read the full post to know about it.
[dropcap]T[/dropcap]oday we are here with a conversation on the method for How To Access Computer Drive From Android. Its looks cool to locate files and folders on your Pc from your smartphone isn't it? You can do this very comfortably and can access any of drive from your android device merely in some uncomplicated steps.
Also Read: Top 6 Best File Manager For Your Android Smartphone
Actually, this method works on sharing a drive of your computer on the local wifi network and then access media from your android device. Just follow up the below method to proceed.
How To Access Computer Hard Drive From Android
The method is very simple, you just need is android and the computer connected to same wifi network. And with the help of this method, you can browse any of music, image and videos of your computer and also transfer files between your computer and android with high-speed data transfer. Just follow up the below steps to proceed.
Steps To Access Computer Hard Drive From Android
Step 1. First of all, explore My computer and right click on the drive you want to share on your local network to access from your android. Now select the properties from the options and under the sharing section click on Advance Sharing. Now in advance sharing menu check the Share this folder and then click on apply and then click on ok. By this, your drive will now ready for shareable on a local network.
Also Read: How To Record Screen On Android Without Root (No Root)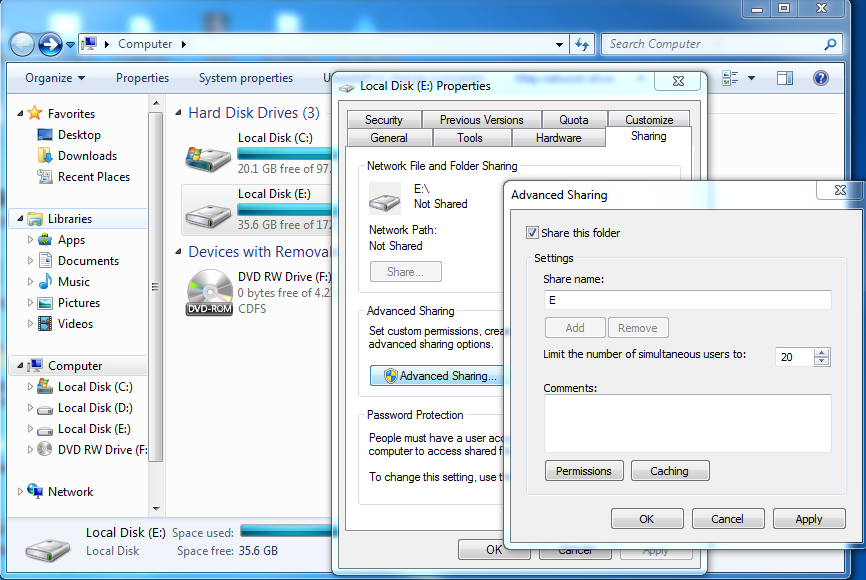 Step 2. Now in your android device download and install ES file Explorer. and open it. Now at left top most you will see three line button click on it and scroll down and select LAN there and after scanning you will see your computer listed there.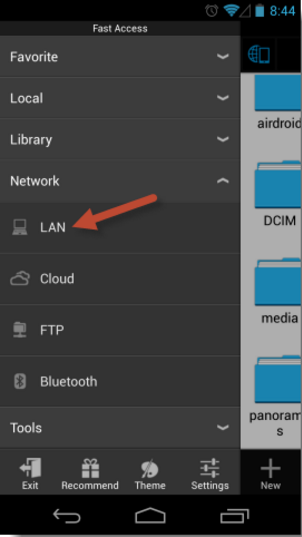 Also Read: How To Add Recycle Bin Feature On Android
Step 3. Now click on it and enter the username and password there(Username is your computer name and password is your computer's user account password).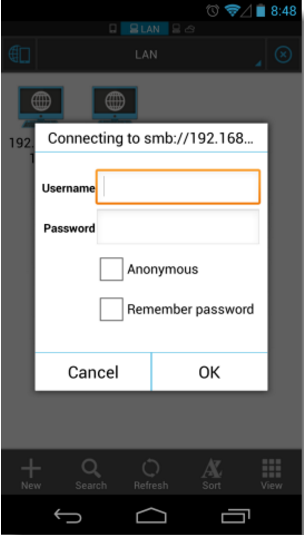 Step 4. Now you will see all your drives listed there. Now open the drive that you have shared on the local network. Now browse files and folder you want to access of your PC from your android device. You can also transfer your files easily.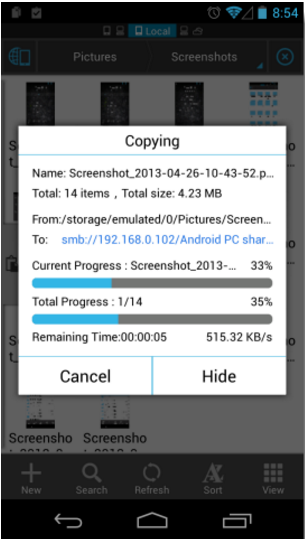 Also Read: How To Control Your PC Using Your Android Smartphone
So foregoing is the method for How To Access Computer Hard Drive From Android. By this method, you can easily access any of your data on your computer from your android device and also even transfer files between both. You can even stream videos from the computer in your android without any buffering. Hope you like the method, don't forget to share it with your friends and leave a comment below if you face any trouble at any step.