If you have been using Windows 11, you may know that there are three buttons at the top right side of the title bar. The three buttons are Minimize (-), Maximize ([]), and Close (X).
You will find these three buttons on top of every Windows in the Windows 11 operating system. Although Microsoft doesn't allow you to customize the title bar, you can use third-party apps to customize it as per your wish.
Recently, we found a freeware tool called eXtra Buttons that lets you add more buttons to the window title bar on Windows 11. eXtra Buttons is basically a Windows 11 customization app that lets you create your own set of buttons that will appear on the top of every Window.
Steps to Add Extra Buttons to the Title Bar in Windows 11
So, if you are interested in adding extra buttons to the title bar of a Window in Windows 11, you are reading the right guide. This article will share a step-by-step guide on adding more buttons to title bars in Windows 11. Let's check out.
1. First of all, visit this webpage from your favorite web browser.
2. On the eXtra Buttons website, click on the Download button to download the software on your system.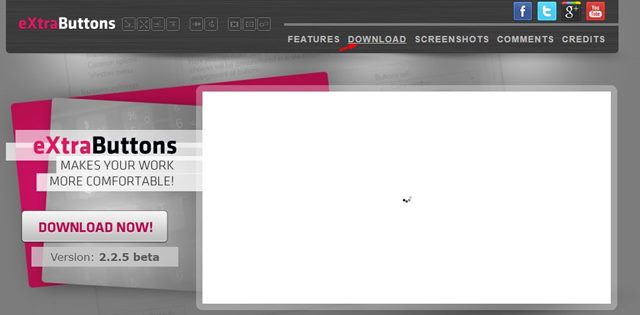 3. Once downloaded, launch the eXtra Buttons executable file. Next, follow the on-screen instructions to complete the installation process.
4. Once installed, launch eXtra Buttons. It will automatically add three new buttons to Windows' title bars.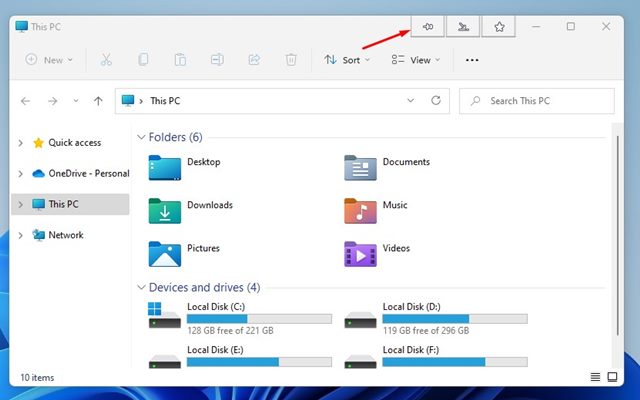 5. To add more buttons, open the program and click on the Button Set.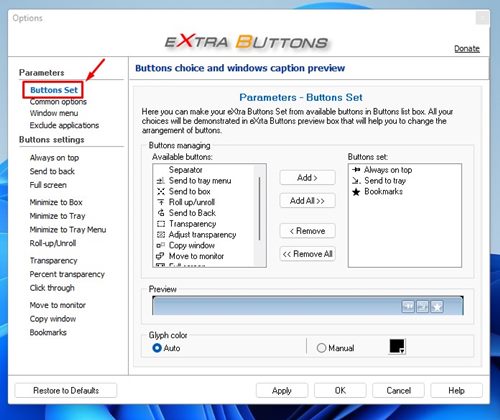 6. Now, select the buttons you want to add to the Available Button box. Next, click on the Add to add the selected button.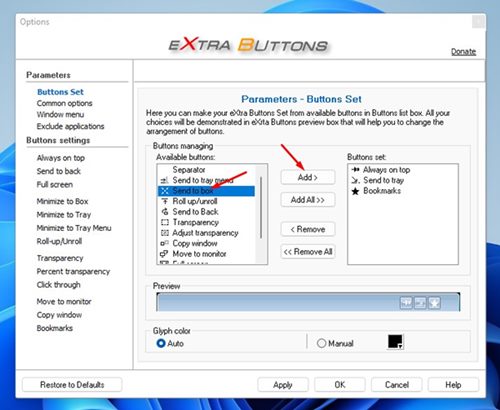 7. You can also click on the Add All button to add all buttons to the windows' title bar.
Types of Buttons you can add
The eXtra Buttons program allows you to add different types of buttons to Windows' title bar. Here are the type of buttons you can add.
Always on top
Send to tray menu
Separator
Bookmarks
Copy Window
Roll-up/Unroll
Minimize to Box
Transparency
Adjust Transparency
Minimize to Tray
Minimize to Tray Menu
Click through
Move to monitor
Full Screen
That's it! You are done. This is how you can add extra buttons to the title bar of a window in Windows 11.
Having more buttons to windows' title bar is very helpful. I hope this article helped you! Please share it with your friends also. If you have any doubts related to this, let us know in the comment box below.