Add floating video feature on any android to watch video in size adjustable window
I
n android device when your start any video playback then you can't access the other user interface as by default the video playback is set to access the complete screen. But in some android like Mi and some of latest samsung androids there are Floating video feature in which you can play video in adjustable size windows and with that you can access or checkout other applications too. And also all notifications can be easily view in this mode. But don't worry if you don't have such android that have this feature as here we are going to share a cool method by which you can easily add up this any of your android device. And you just need to follow some simple guide that we had discussed right below.
How to Add Floating Video Feature In Any Android
The method is quite simple and just need a rooted android device that will allow Xposed installer to run on device. And after having Xposed installer you will be using a Xposed module app that will allow you to add this floating windows feature in any of your android device. So follow up the complete steps below to proceed.
Also Read: How To Overclock Android To Boost Performance
Steps To Add Floating Video Feature In Any Android:
1. First of all you need a rooted android as Xposed installer can only be installed on a rooted android, so Root your android to proceed.
2. After rooting your android device you have to install the Xposed installer on your android and thats quite lengthy process and for that you can proceed with our Guide to Install Xposed Installer On Android.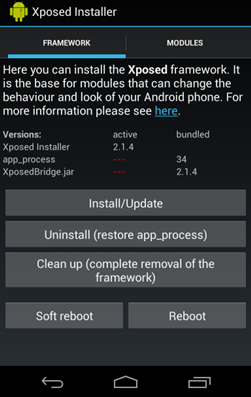 3. Now after installing the Xposed module you need a cool Xposed module that will allow you to play any of your video in popup in android user interface and thats only possible with the cool module that is Awesome Pop-up Video.
4.  Now install the app and then in Xposed installer activate this app and after that you need to reboot your android device for the proper working of the module in your device.
5.  Now try to open the video in either from your file manager , gallery or from your browser and the video will be pop up and you can also adjust the size of that pop up window according to your wish.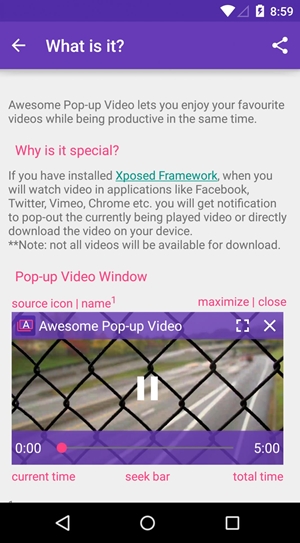 Also Read: How to Theme Android Apps Any Way You Want
So above is all about How to Add Floating Video Feature In Any Android. With this method you can easily add this floating video feature in your android device by just having this cool xposed module that will elt you to play your favorite videos in adjustable size windows on your android screen. So try this out today. Hope you like this cool tweak, share with others too. Leave a comment below if you have any related queries with this.
COMMENTS
AUTHOR