Time to set up the amazing gesture control right on your android mobile with the best four possible ways that we discussed in the article that will Add Gesture Control Features In Any Android.
A
ndroid is a very smart device which provides lots of feature for its user. Android operating system is most widely used operating system in the world. And most of the users keep on trying lots of tweaks and tricks on their android device to add all new cool features on their android. And what about adding gesture features. Most of the latest android phone already have this feature inbuilt and in other this is still missing up. Thats is why we are here to guide you in this, As in this article we will discuss four methods by which you can have gesture controls on your android. And thats possible with the gesture sensors which is present in your android phone. So have a look on complete guide discussed below to proceed.
How to Add Customized Gesture Controls to your Android Phone
There are the 4 possible ways by which you can add up this feature, lets have a look on all these ways discussed below.
Also Read: 5 Best Ways To Make Android Apps Easily without Coding
Having trouble finding the application icon you want to launch? Do you have to regularly dial, text a specific contact? Do you toggle wifi/ringtone/bluetooth and other phone settings often? Use Quickify to launch/call/toggle any application, contact or settings….using custom gestures!  So must give a try to this application and you can easily set up gesture controls for various application in your android.
Also Read: How To Set Always changing Pin for Increased Security of your Android
This is one of the paid app but provides lots of amazing feature. After getting the app in your android head towards the below steps.
First of all using your finger slide up on the app drawer icon and this will open up the Nova settings area there.
Now tap on the option Gestures & inputs and this will open all the available gestures for your droid.

Gesture control feature on Any Android

Now tap on any of the gesture that you want to set according to the wish there and practice properly the method to trigger that gestures

Gesture control feature on Any Android

.

Thats it you are done, now gestures controls are right on your android.
Also Read: How to Save a Number During A Phone Call On Android
This is the another great app that will help you to add the gesture control feature in your device. Gesture Search lets you quickly access contacts, applications, settings, music and bookmarks on your Android device by drawing letters or numbers. It continuously refines search results as you add each gesture, and becomes better as it learns from your search history.
Also Read: 10 Must-Have Android Apps less than $1
#4 Method: Add Gesture Unlock Feature On Android Using Xposed Installer
1. First of all you need a rooted android as Xposed installer can only be installed on a rooted android, so Root your android to proceed.
2. After rooting your android device, you have to install the Xposed installer on your android and that's quite lengthy process and for that you can proceed with our Guide to Install Xposed Installer On Android.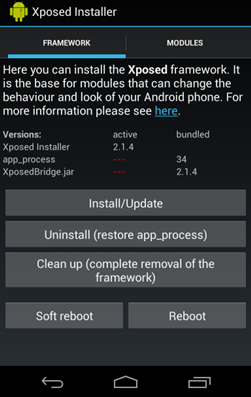 In some of the old versions of android this may not work, for that you can get the Xposed apk and try to directly install the Xposed Installer. After installing apk simply click on Install/Update button there.
3. Now after installing the Xposed module you need a cool Xposed module that will allow you to add up the gesture unlock feature to your device and for that you will have to use the app Gesture Unlock with Custom Shortcuts.
4.  Now install the app and then in Xposed module this app and after that you need to reboot your android device for the proper working of the module in your device.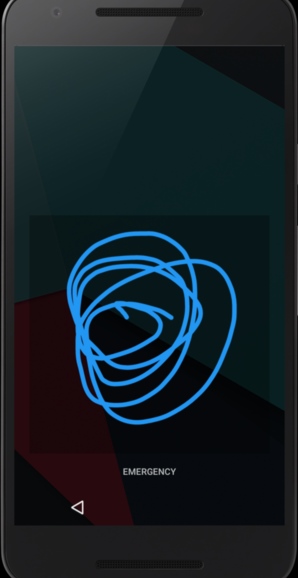 5. Now you just need to set the gesture lock to unlock the device and that's it you're done.
Also Read: Best Tricks And Tips For Rooted Android
So above discussion is all about Add Gesture Control Features In Any Android. Use this complete guide and easily add up the amazing gesture controls on your android phone. Hope you like the discussion, keep on sharing with others too. Leave a comment below if you have any related queries with this.
COMMENTS
AUTHOR