Let's have a look a the method to add multiple captions to your Snapchat stories as you might be able to add only one caption on your current version as the update is available by which you can dd multiple captions using the guide that we are going to discuss right below.
[dropcap]T[/dropcap]ill now you must have read my lots of guides on Snapchat as there is a number of features that are developed adding to this app day by day. And very frequently you are receiving the latest updates on your smartphone. And I keep on updating you regarding the all-new feature that is getting added to this app. And there is lots of competition in the similar apps like Snapchat and Instagram etc so they are coming up with all new feature day by day, but the normal user doesn't update the app so frequently but sometimes there are some features that should try as they worth the try. So again I'm here with one similar guide that is method why you can add multiple captions on your snapchat story. As in the snapchat when you click on adding the text button again after adding one caption then app put the cursor to the existing caption and you were not able to add multiple captions in a single story. But things are now changed in the new update as in this update you can now multiple captions like multiple hashtags etc according to your wish. So have a look at complete guide discussed below to proceed.
Also Read: How to Enable Two-Factor Authentication for Instagram on Android
How To Add Multiple Captions In A Snapchat Story
Well, there are lots of new features that are added in this update but those are the minor ones so I'm discussing the only major one that users will love to use on their device. And the method is quite simple and easy and you just need to follow the simple step by step guide that we had discussed just right below.
Also Read: Best GIF Keyboards for Android To Share GIFs With Ease
Steps To Add Multiple Captions In A Snapchat Story:
#1 First of all, you need to Update your Snapchat app to the latest version as we already discussed that this feature is added to the latest version of the app. So if you are using android then go to Play Store and update the app and if you are using the iPhone go to App Store and there update the app.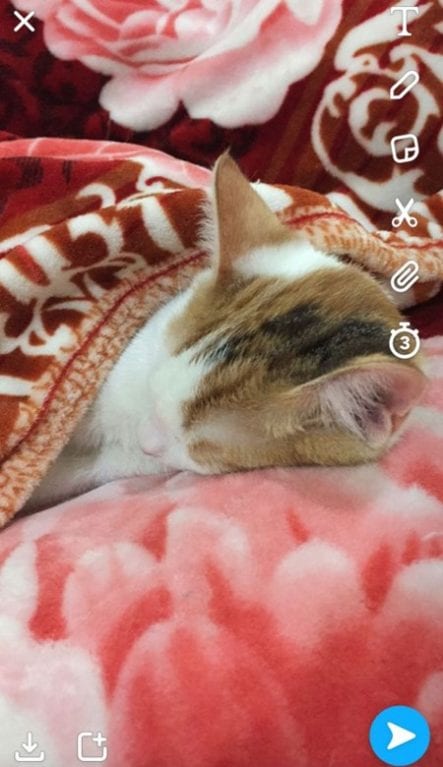 #2 Now you have the latest version of Snapchat, so open the app and add the picture that you want to add in your story, now you need to click on the"T" button that you were using to add the captions, add the caption there that you want to be in the first line. Now do any touch up that you want to do in that.
#3 Now simply again press on that T button and this time you will see it will not trigger the same caption as it was doing in the previous versions as this time it will initiate new caption bar and you can directly add new caption there.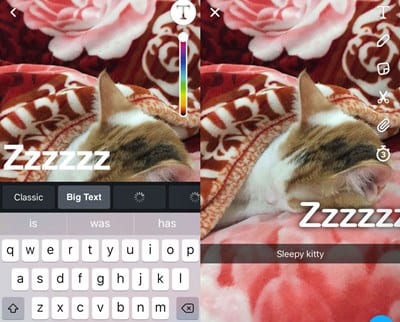 #4 That's it you are done, now you can add multiple captions using the same was as discussed. Make sure you keep on updating the apps os that you can easily try the new features in your smartphone or you can follow the guides that we regularly share so that you can get updated about the latest features.
Also Read: How to Watch Snapchat Stories Anonymously
So this guide was all about, How you can add multiple captions in the single snap story. Use the guide to get the new latest version of the app and you the latest feature that will allow you to add multiple text lines in the single story. Hope you like the guide, do share it with others too. Leave a comment below if you have any related queries with this as the Techviral team will be always there to assist you with your issues.