[dropcap]T[/dropcap]here are apps available for iPhone that helps to enhance the music experience on your device. Have a look on some of the best iPhone apps that will enhance the music experience in your iOS device with the great way of music playing and streaming methods in your device.
Music is something without which our world could feel very dull. Almost everyone in this world likes the music and that cannot be ignored. While you are in a party, in a function or watching any movie, video or anything like that you cannot enjoy that all without music. Music adds sense to the world that could have been boring without it. Smartphones, the portable devices do integrate within the feature of turning music. Your smartphone device also has the function to play and stream music that makes it cool. You might have used many apps on your phone related to different features of your device but if you are a real geek who loves to listen music, then you need to play with music too. There are apps available for iPhone that helps to enhance the music experience on your device. Here in this article, you will come to know about various apps of iPhone that can be used to enhance the music experience.
Amazing Apps To Enhance Music Experience on iPhone
Below is the list of the various apps that can be used for different purposes to enhance the music experience of your device:
Also Read: Top 6 Best iPhone Apps To Increase Internet Speed
One of the best and the popular app that you will surely love to have in your iPhone. FL Studio Mobile HD allows you to create and save complete multi-track music projects on your iPad, iPhone and iPod Touch. You can even load the FL Studio Mobile projects into the 'FL Studio Desktop PC' version* and take them to the next level. So must try out this app on your iPhone.
Also Read: Top 10 Best iPhone Apps For Developers or Programmers
Musixmatch is the world's largest lyrics catalog, which lets you enjoy diverse music with synced lyrics. Out of 155 countries, it was selected for the Editor's Choice on the App Store and was also chosen as an App Of The Year in 2013. You can install this app and after that use, its functions within other music players too, find up the lyrics of any song. If you are the one who loves not only to listen to the music but also find its lyrics then you should try this app as it is the best app that can provide you with lyrics of most tracks.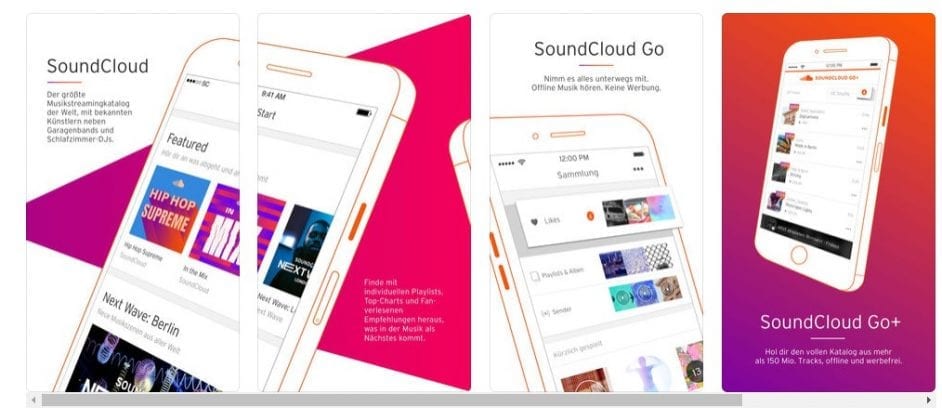 Many of you must be familiar with this app as this is one of the best choices for Android users and similarly the same thing is made for the iOS device. Listen to the music you love for free, wherever you are with the SoundCloud app. The biggest collection of tracks that you can ever find is only on this app. This app has a huge collection of songs. If you are trying to find any song and you are not able to get it anywhere else then you now don't have to worry as you will surely get it on this app.
The great app that is by default installed in android is now freely available for your iPhone. Google Play Music provides free, ad-supported radio for what you're doing, how you're feeling, or what you want to hear (US/CA only). Instantly start radio stations based on songs, artists, or albums, or browse by genre, mood, activity, decade, and more.
Also Read: Top 10 Best iPhone Apps For College Students
Another music creation tool for iPhone that is also packed with intense features that you can use to make beats, music etc. This paid app does have a free trial pack in which the feature to export your creations is disabled. And this is a music creation tool inspired by rack-mount synthesizer/sampler rigs. Everything is real-time and optimized for mobile devices.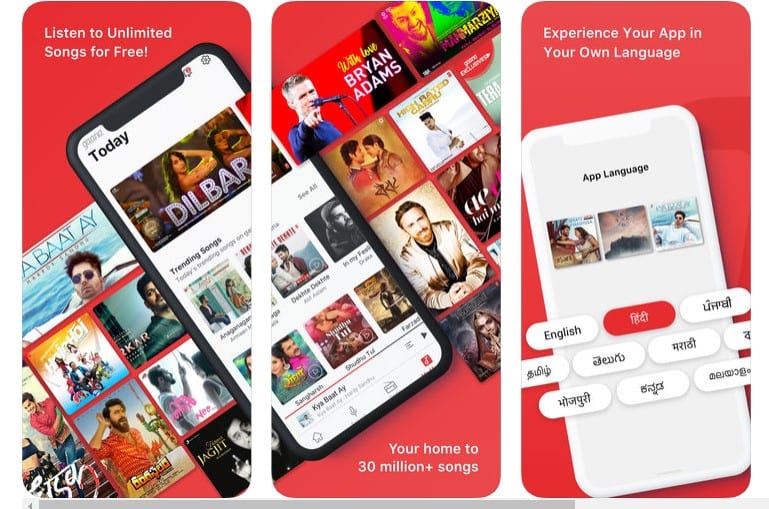 One of the most popular apps that you are familiar with. One of the popular apps in India that can be used to find the latest Bollywood tracks easily. You can also use this app to either play or download the latest songs.
Shazam is one of the world's most popular apps, used by more than 100 million people each month to identify music, get song lyrics, and now to discover the music that artists discover themselves.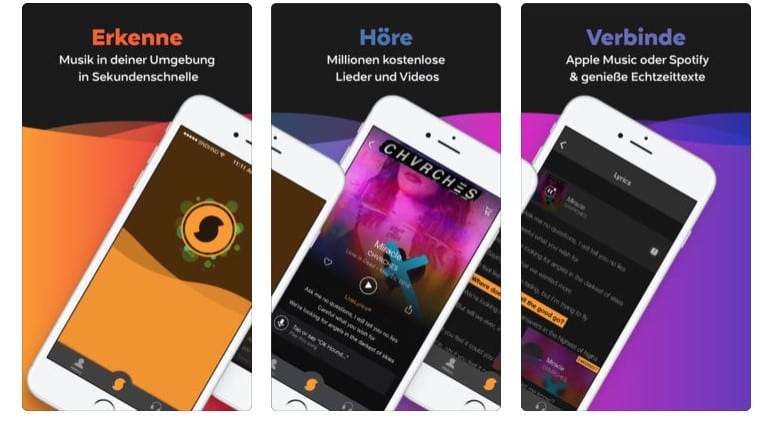 SoundHound is a music search and discovery experience that identifies music being played around you. Tap the orange button to instantly identify songs and see lyrics, share, stream, buy or simply explore more about artists you know or just discovered.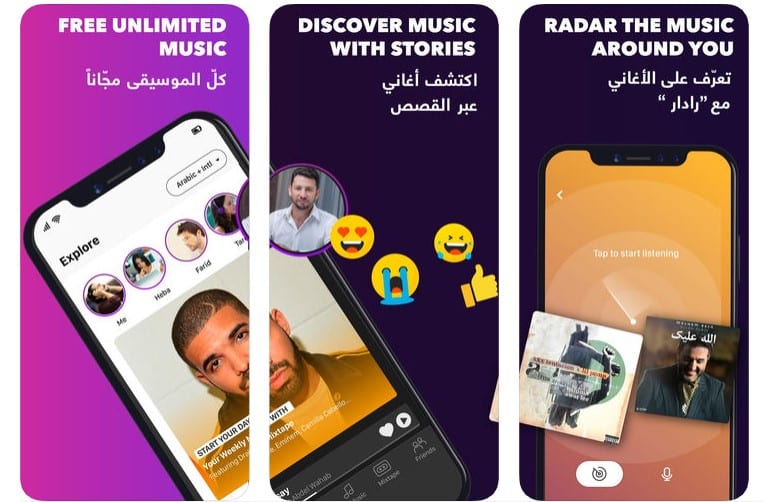 Anghami is the best way to Play & discover FREE music you love, right on your iPhone and iPad! Discover FREE music you love, right on your Mobile or Tablet! Anghami gives you the largest music catalog, with millions of Arabic and international songs (international works only in MENA countries).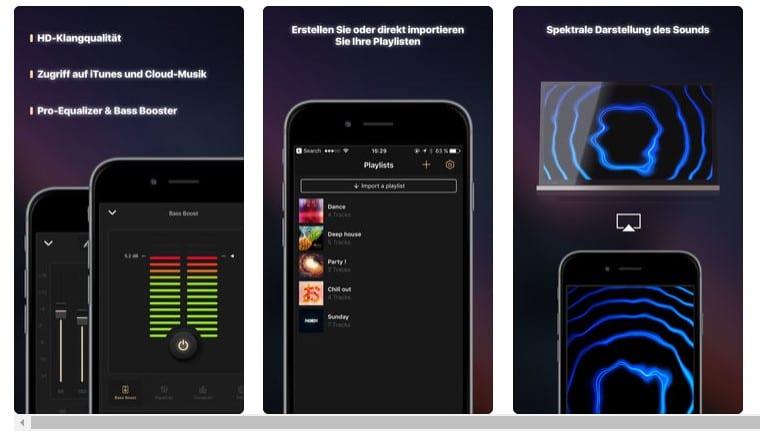 Equalizer+ the new standard when it comes to the audio player! A must have to listen to your music! Boost and improve your sound quality and volume thanks to Equalizer+! Equalizer + is both a music track player and a frequency equalizer. Access your own music library directly from the app. Set the frequencies you like for your songs and save.
Also Read: Best Video Editing Apps For iPhone
Pandora gives you a personalized music experience that continually evolves with your tastes. With Pandora Premium, you can search for songs or albums and stream with no ads. You can even download songs and listen anytime without internet connection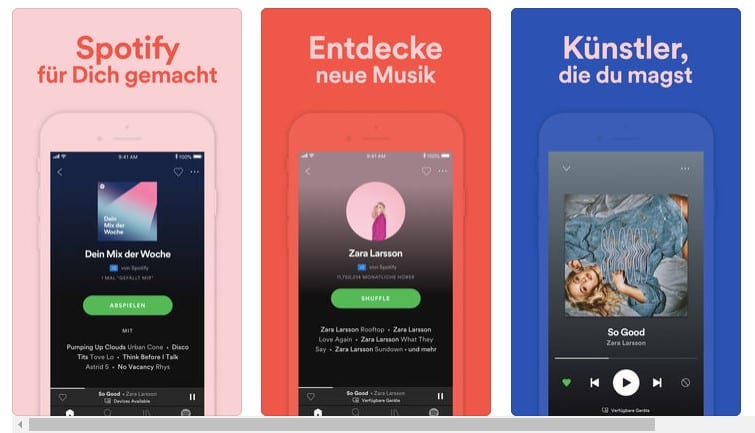 Spotify is the best way to listen to music on mobile or tablet. You can search for any track, album, artist and listen to them for free. You can even create your own playlists.
This app is much similar to Google Play Music. You can load up to 250 of your own song to the Amazon account. You can even download your chosen music to listen to it from the app even without the internet connection.
Musi lets you stream and organize music directly from YouTube, build playlists, share music with friends, and more. Musi can also stream onto any AirPlay-enabled device.
This is basically a radio app for your iPhone on which you can listen to free music. The best part of this app is it's ad-free. Users can browse through featured, popular, picked mixes on 8Tracks.
Also Read: Top 10+ Best Android Apps For Downloading Free Music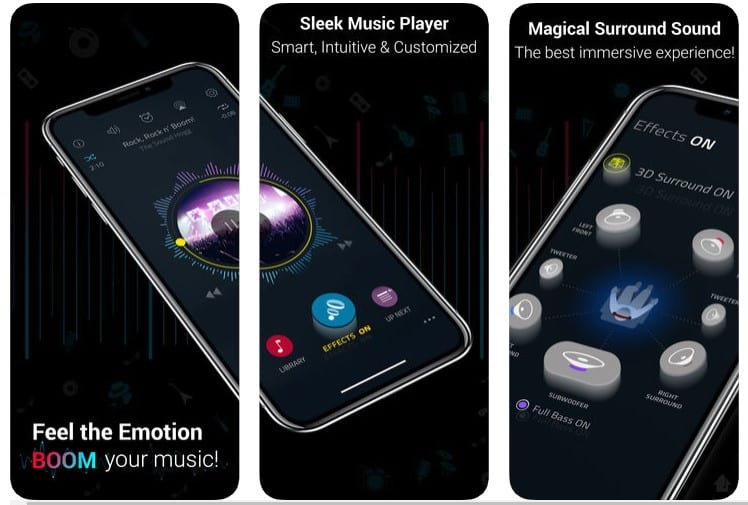 Well, Boom is a music equalizer app for iPhone which will give you the best music listening experience. Guess what? you can fully control your music with the help of Boom music player. With the app, you will get a full-featured Equalizer which you can use to give your favorite music a new life.
If you don't like your iPhone's default music player, then Stezza Music Player could be the perfect choice for you. The app comes with a good looking interface and it gives a quick glance at everything that you need. You will get everything with Stezza Music Player from the play button to shuffle.
Ecoute is an all-in-one music player app for your iPhone. The app comes with a clean and elegant interface and it also allows users to control music via gestures. Ecoute features almost every feature that needed to be the best Music player app. You can even manage the now playing queue and add more songs to it. It also comes with two interface – Bright and Night.
Headquake is one of the best iPhone apps which you can use to boost the audio quality of your iPhone. The app is free but it uses some advanced technology to enhance the audio. The iPhone app is not much popular, but it can surely enhance your music listening experience on iPhone. With Headquake, you will get a fully customizable bass enhancer and multi-band graphical equalizer which can improve your overall music listening experience.
ConcertPlay is one of the simple audio enhancement iPhone apps that you can use today. The great thing about ConcertPlay is that it stimulates the listening environment where the loudspeakers are positioned around the listener. Apart from that, ConcertPlay also brings in quite a few sound preset. So, ConcertPlay is another best iOS app to improve the audio quality.
So above are the Amazing Apps To Enhance Music Experience on iPhone. Although many apps that are there on the network but the above-stated apps will be enough and you shall get your music experience much more enhanced. Just go and try all these apps and you will surely be amazed.