Music is something without which our world could feel very dull. Almost everyone in this world loves music, and it's something that can't be ignored. Music adds sense to the world that could have been boring without it.
If we talk about the iPhone, the smart device does have a built-in music player. However, if you are looking for ways to enhance the music experience on your iPhone, you need to start using third-party apps.
Also Read: How to Hide IP Address From Trackers & Websites On iPhone
10 Best Apps To Enhance Music Experience on iPhone
Hence, this article will list some of the best music player apps for iOS that will provide you with a superior music experience. So, let's check out the best music apps for iPhone.
It is one of the best and most popular apps you will surely love to have on your iPhone. FL Studio Mobile HD allows you to create and save complete multi-track music projects on your iPad, iPhone, and iPod Touch.
You can even load the FL Studio Mobile projects into the FL Studio Desktop PC version and take them to the next level.
Musixmatch is the world's most extensive lyrics catalog, which lets you enjoy diverse music with synced lyrics. Out of 155 countries, it was selected for the Editor's Choice on the App Store and was also chosen as an App Of The Year in 2013.
You can use this app to listen to music or read lyrics. You can even join the Musixmatch community to have even more fun.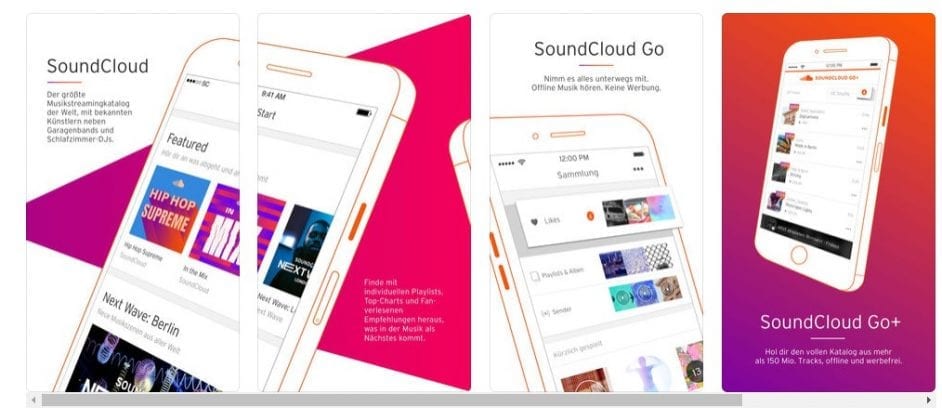 If you are looking for an iOS app from where you can discover, stream, and share a constantly expanding mix of music, then SoundCloud might be the best pick for you.
Guess what? SoundCloud has over 120 million tracks from new and established artists. You can even purchase the Soundcloud GO+ for features like offline playback, exclusive music, etc.
This is another music creation tool for iPhone that is also packed with intense features that you can use to make beats, music, etc. Unfortunately, this paid app does have a free trial pack in which the feature to export your creations is disabled.
This is a music creation tool inspired by rack-mount synthesizer/sampler rigs. Everything is real-time and optimized for mobile devices.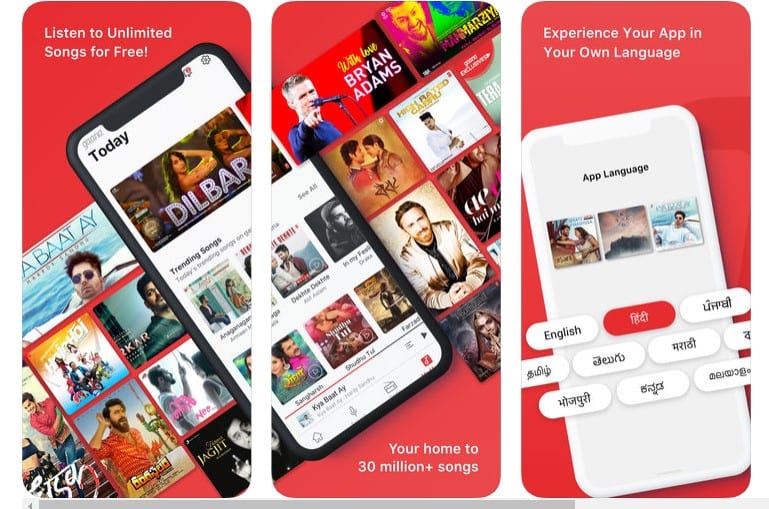 If you live in India and want a free app to listen to unlimited songs, Gaana might be the best pick. It's one of the popular music apps in India from where you can listen to Hindi songs, Bollywood music, regional music, and more.
The app lets you access over 45 million MP3 songs. Moreover, you can watch all those songs for free at high quality.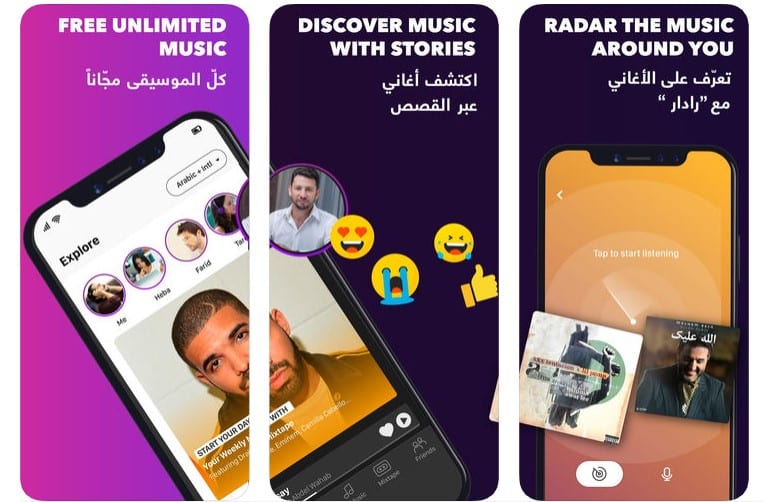 Anghami is the best way to Play & discover free music you love, right on your iPhone and iPad! The app has the most extensive music catalog, with millions of Arabic and international songs.
You can even create your personalized music library on Anghami. It also has a Live radio option that lets you explore Radios for all moods.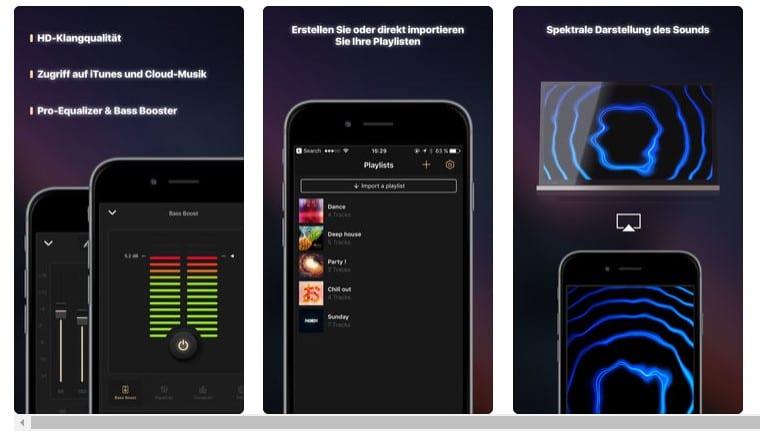 Equalizer+ is the new standard when it comes to the audio player! It's a must-have to listen to your music. With this app, you can boost and improve your sound quality and volume level.
Equalizer + is both a music track player and a frequency equalizer. Access your music library directly from the app. Set the frequencies you like for your songs and save them.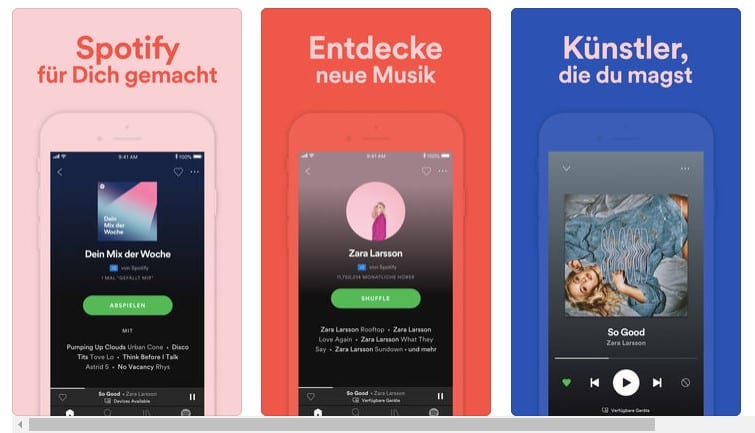 Spotify is the best way to listen to music on mobile or tablet. You can search for any track, album, or artist and listen to them for free. Spotify is right now the leading music streaming service out there.
However, the accessible version of Spotify shows many ads that might irritate many users. For better sound quality, it's best to use Spotify Premium.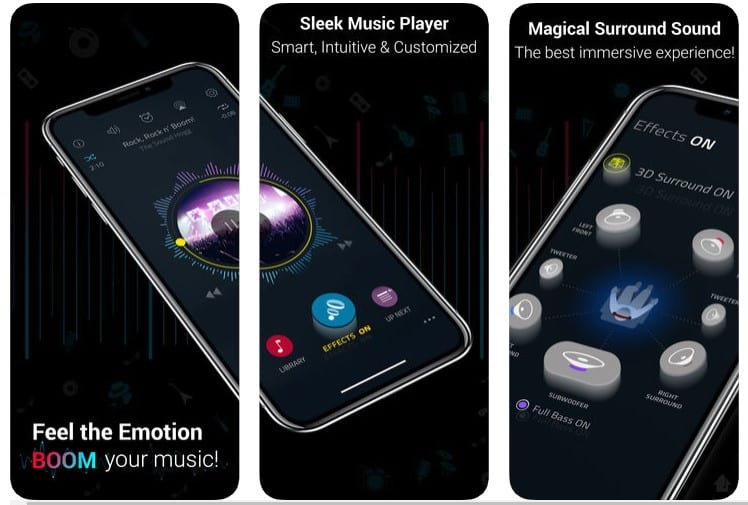 Boom is a music equalizer app for iPhone that will give you the best music listening experience. Guess what? You can fully control your music with the help of a Boom music player.
With the app, you will get a full-featured Equalizer, which you can use to give your favorite music a new life.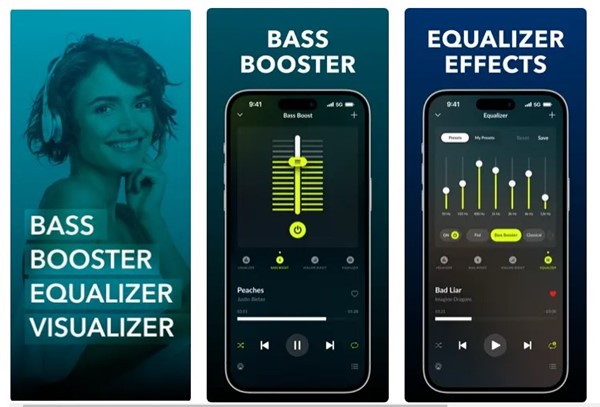 Equalizer Fx is basically a bass booster app for iPhone that has some awesome features. You can use this app to fine-tune your music.
The app not only brings you powerful bass-boosting effects but also provides you with a 7-band equalizer with DJ transitions. You even get an option to create custom equalizer presets as well.
However, to make the most out of Equalizer Fx, you need to purchase the app's premium version. Overall, Equalizer Fx is a great iPhone app to enhance the music experience.
So, these are the best apps to enhance the music experience on iPhone. I hope this article helped you! Please share it with your friends also. Also, if you know of other such apps, let us know in the comment box below.