If we search for 'Clock Widgets' on the Google Play Store, we will find many apps. These apps usually add a few good looking widgets to your Android screen. Now you all might be wondering what's the need for a clock widget as Android already got a little time placement on the status bar. Well, people use clock widgets to know time quickly and enhance the Mobile OS look.
It's also worth noting that the excitement over widgets has gone down over the years because users rely on launcher apps to change the operating system's look. However, if there's one widget that remains very vital to your device, then it's undoubtedly the clock.
Also Read: How To Display Dual Clocks For Different Time Zones On Your Android
10 Best Analog Clock Widget Apps For Android
Since there are plenty of Android clock widgets available on the Google Play Store, we have decided to share some of the best analog clock widgets for Android. So, let's check out.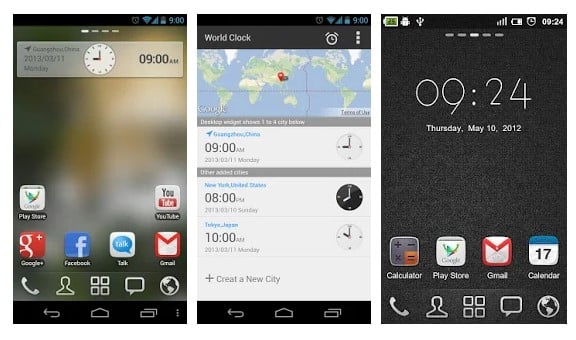 Well, this is an Analog Clock widget app for Android, which is based on Go Launcher EX. Since the widgets are based on Go Launcher, it only works if you have the latest version of GO Launcher EX installed. It offers multiple clock widgets of different sizes. You can also use the widgets to set alarms.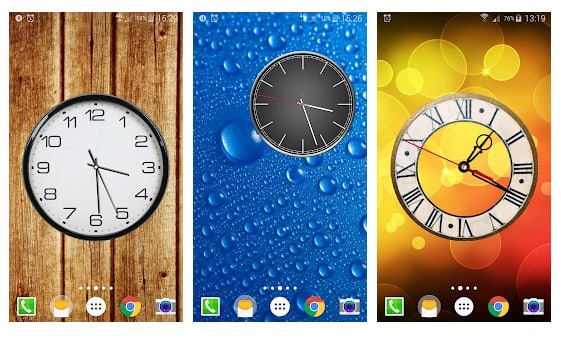 Battery Saving Analog Clocks Live Wallpaper is a live wallpaper app, but it acts as a widget. The best thing about Battery Saving Analog Clocks Live Wallpaper is that it provides users multiple clocks face like White, Black, Roman, Rome, Digital, etc. Apart from that, the clock widgets of the app are highly customized. For instance, you can set the clock size, clock position, arrow colors, etc.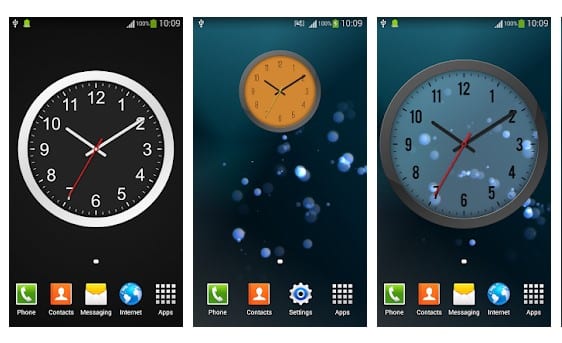 This app is as simple as its name. The widget is pretty lightweight, and it brings a customizable analog clock that can be used as a widget or a live wallpaper. As of now, the app offers multiple styles for the clock widget. However, you need to disable the battery saver feature of your smartphone to use the widget.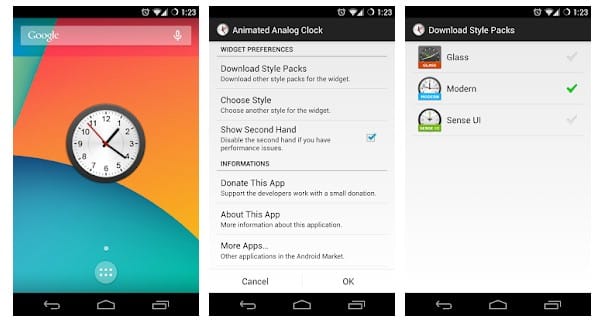 If you are looking for an Analog Clock widget for Android compatible with most launchers, then Animated Analog Clock Widget might be the best pick for you. Guess what? Animated Analog Clock Widget is a simple app that offers a wide selection of clock widgets by downloading plugins. The clock widgets look simple & attractive at the same time.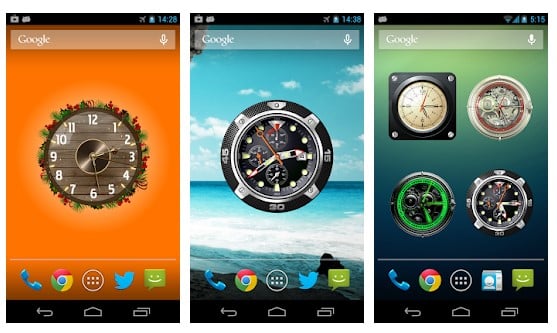 Analog Clock Wallpaper/Widget is one of the first and fully animated Analog Clock Live Wallpaper and Widget collection for Android. Guess what? The Analog Clock Wallpaper/Widget's mechanism includes moving gears, coils, HD photos, etc. The app can transform your device into an envy-making item.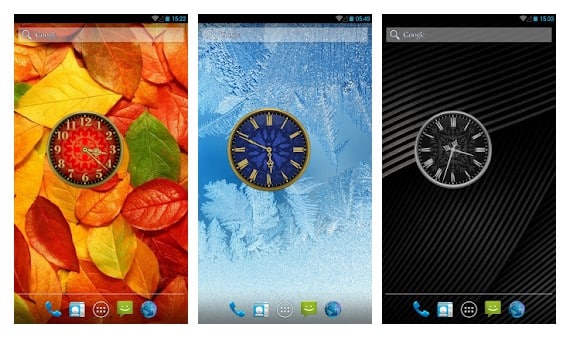 Analog Clock Widget is one of the simple-looking clock widgets that you can have on your Android smartphone. Right now, the app doesn't offer plenty of clock widgets, but the available ones look good. Analog Clock Widget right now offers only five different clock widgets that all looks good on the home screen.
Sense Flip Clock & Weather is a full-featured and fully customizable digital clock and weather widget for your Android. Guess what? Sense Flip Clock & Weather right now offers three widget sizes, and the widgets have flip animation. Now just that, but Sense Flip Clock & Weather also offers users few widget skins that can add different colors and fonts to the widget. Apart from that, Sense Flip Clock & Weather also shows weather information on your home screen.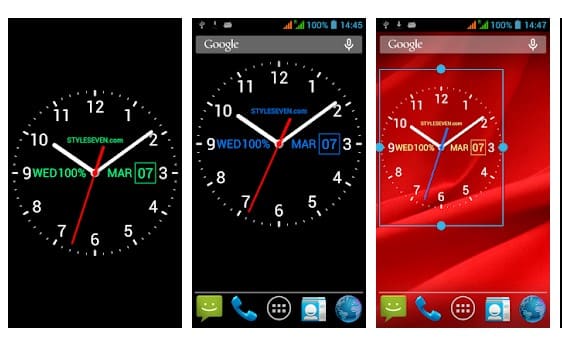 Analog Clock Live Wallpaper-7 is one of the unique clock widgets you can have on your Android smartphone. Analog Clock Live Wallpaper-7 offers users two different types of widget appearance – Solid and Gradient. The widget shows the current time, day, and month.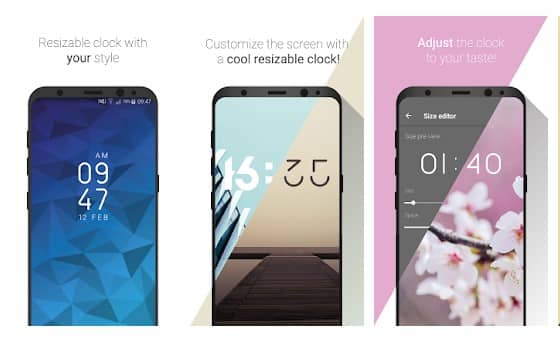 Seven Time is a little bit different compared to other widget apps on the list. The app is optimized to save your battery as much as possible. It automatically stops the widget once you turn off the screen. When it comes to widgets, Seven-Time offers fully customizable clock widgets. You can adjust the clock's size, change the spacing between the clock numbers, customize the colors, etc.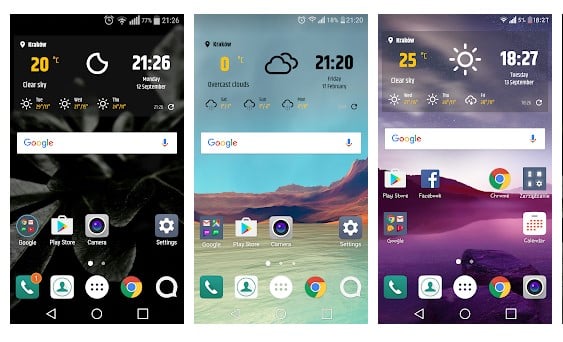 Simple weather & clock widget is an ad-free clock widget available for Android smartphones and tablets. The app is straightforward to use, and it doesn't provide users any customization option. Once installed, it just adds a weather and analog clock widget on your home screen. The analog clock widget is pretty well optimized, and it doesn't drain the battery.
These are the best Analog clock widgets apps that you can use on your Android smartphone. If you know any other such apps, let us know in the comment box below. I hope this article helped you! Please share it with your friends also.