Now You can have two clocks with different timezone on your Android Status Bar and in Homescreen. We have mentioned two methods that will help you to do the task. Go through the post to know about it.
Till now you must have seen only one clock on an android status bar and there is no any default feature of adding more than one clock in an android status bar. However, if you have friends and family in other countries then you need to set the different timezone in your Android smartphone because multiple clocks of different cities on your home screen might make it easy for you to know the time. This is possible in your android, yes you can have two clocks with different timezone and that too right on your android status bar. So have a look on complete guide discussed below to proceed.
Also Read: How To Change Working Of Hardware Buttons In Android
Display 2 Clocks with Different Timezones In Android Status Bar
The method is quite simple and you just need a rooted android device that will allow a Xposed installer to run on a device. And after having the Xposed installer, you will be using a Xposed module to have two different time zone clock on your android status bar. For this follow the guide below.
Also Read: How to Change Fonts On Android (With or Without Root)
Steps To Add Two Different Time Zone Clock on Android Status Bar:
Step 1. First of all, you need a rooted android as Xposed installer can only be installed in a rooted android, so How to Root Any Android Device In Single Click.
Step 2. After rooting your android device you have to install the Xposed installer on your android and that's quite the lengthy process and for that you can proceed with our Guide to Install Xposed Installer On Android.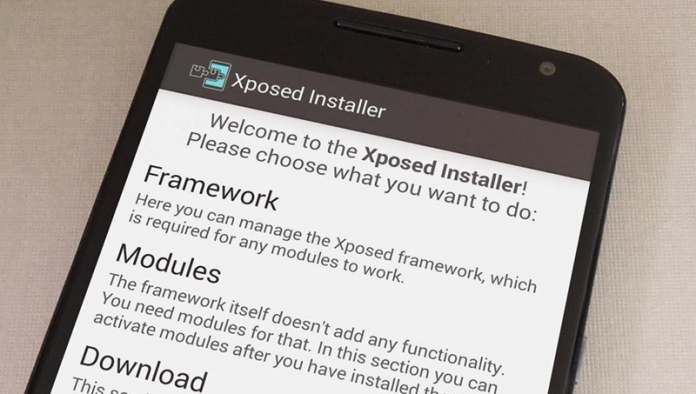 Step 3. Now you need to have a Xposed module that is MultiZone Clock the module that will allow you to have a multizone clock on your android status bar.
Step 4. Download and install this cool app in your android and then run it and enable it in a Xposed installer.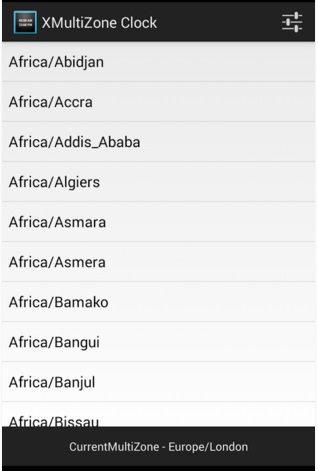 Step 5. Now launch the app and you will now see the list of different time zones on the app and you need to select your timezone that you want to have in your status bar.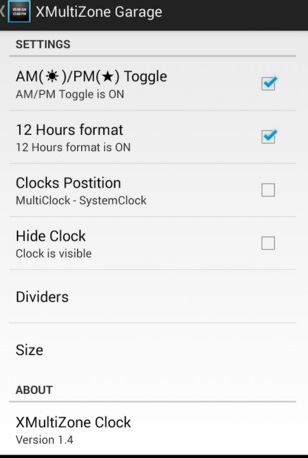 Step 6. Now when you select any timezone then set up its settings like 12 hours format and much more things that you will get to know after having this app.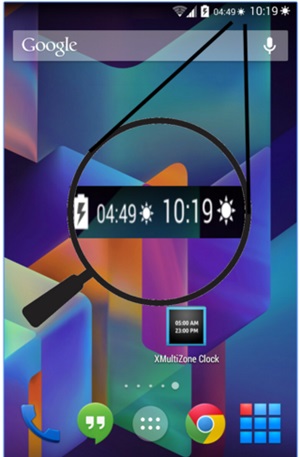 That's it! you are done, now You will have multiple time zone watches on your android status bar.
Also Read: How to Recover WiFi Passwords Using Android Device
Method 2: Without Rooting
There are few apps available in Google Play store which lets you display 2 clocks with different time zone on Android Home screen as well as the status bar. Here we will be listing 4 Apps that will do the work for you. So, let's have a look.
This app is very user-friendly, it is one of the simple and easy to use world clock application you can have on your android device. It also has some good looking widget which will improve your Android's overall look.
This is the app which lets you set Alarm Clock with Photo background as well as it also gives you notifications about Weather. However, due to various security features, this apps doesn't perform well. Users need to grant all the required access to make this app perform well.
If you want to know the time in different country or city? This app is perfect world clock and meeting planner. You can use it as the standalone app or as a widget. It also provides the good looking widget which includes Digital & Analog Clock.
It is Smaller in size and offers fully configurable and extremely battery efficient WIDGET with clock, weather, battery status, world clock, uptime, network status and much more. It comes up with World clock with timezone support you just need to add multiple widgets and set manually weather/location in the options.
So above is all about Display 2 clocks with different time zones in Android Status Bar. With this methods, you can easily have multiple clocks with different timezone on your android. So try out this today. Hope you like this, do share with others too. Leave a comment below if you have any related queries with this.
COMMENTS
AUTHOR